Reminder: Check Schedules or Email Prior to Activity
BPRD is experiencing difficulties with staffing which is causing some temporary cancellations of activities.
Drop-in Fitness, Swimming and Ice Skating:
Check online schedules prior to attending.
Registration Programs and Sports Leagues:
Check your email inbox prior to attending.
If a program is canceled, a cancellation email will be sent.
Registration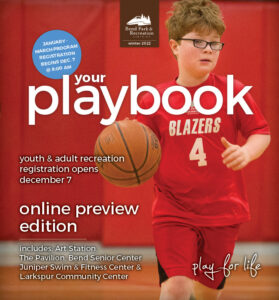 Winter 2022 registration is underway!
Preview the Winter 2022 Online Playbook and register online.
Click on each Trail name to download a printable map for that trail.
Download the Adventure Planner for a map and full list of all parks and trails.
(Note: the Adventure Planner is currently being updated for 2022. Please check back.)