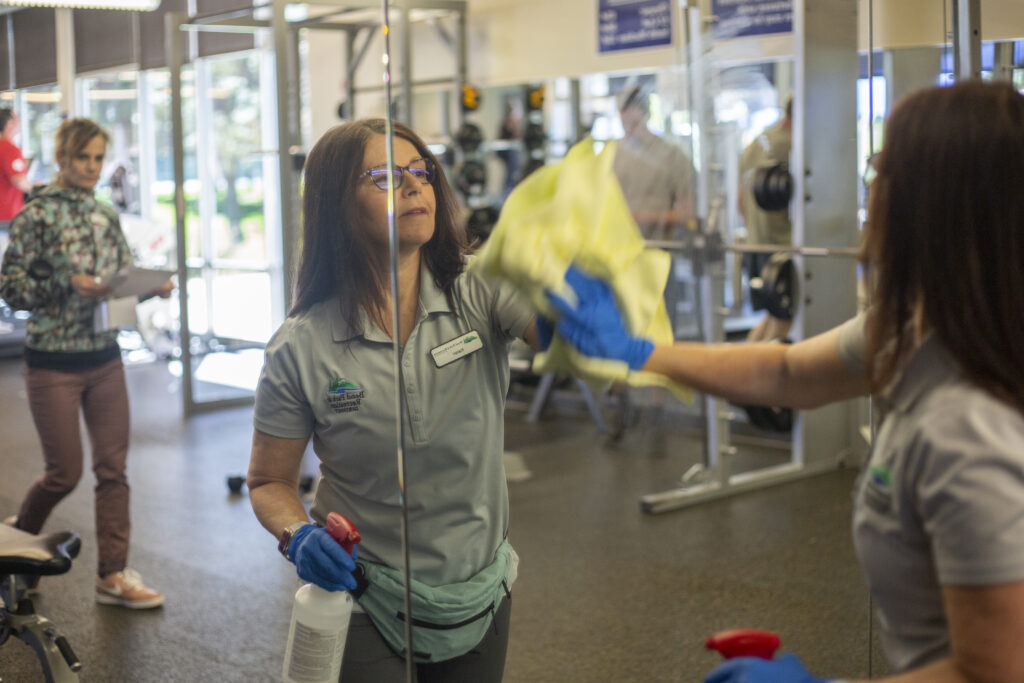 Be a part of a team serving the community
5% pay increase added for night shift!
A successful day starts with preparation and a well-functioning space has a big impact.
Serving as a custodian means setting up colleagues for success and helping to prepare for patrons and staff to enter clean and welcoming spaces.
What does it take to become a custodian?
To be a custodian, you:
Must have a high school diploma or equivalent.
Previous janitorial or custodial work experience preferred (but not required if willing to learn)
Not exactly sure what this takes? Talk to a recruiter or read the drop-down information below.
What does a night custodian do?
If you like to work on your own or with a small group of colleagues with minimal distractions, consider being a night custodian. You get a behind-the-scenes view of recreation facilities and office spaces that few experience, and you set the bar for high-quality cleanliness and safety standards.
You'll learn to:
Perform cleaning, janitorial and sanitation duties
Arrange classroom and meeting room furniture
Sweep and/or power wash pool decks and indoor floors
See job description for more information.
What's the hiring process like?
Great question!  Thanks for reviewing this open position.
Please tell us more about you! To be considered for this position, applicants must have a complete online application. Applicants are asked to provide certification that they are a veteran or disabled veteran to receive veteran's preference.
Your application and submitted responses to the supplemental questions will be the information we use for our evaluation.
Interested? Let's talk about the opportunities.
Ready to apply? Take the next step!
Questions? We're here to help!
For Recruitment and Application Questions:
Our District Office hours are 8:00 am to 5:00 pm, Monday through Friday, closed on holidays.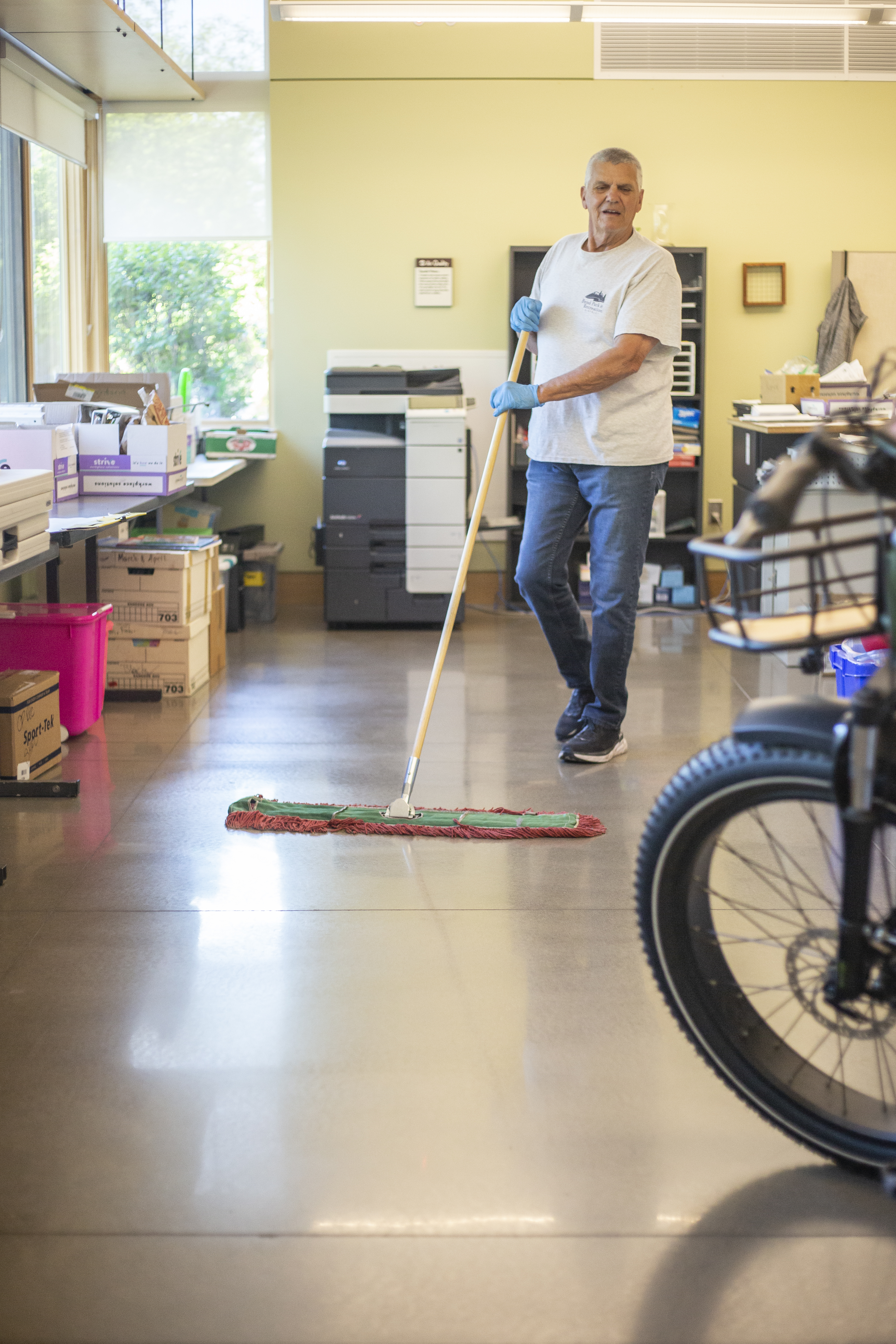 Bend Park and Recreation District is an Equal Opportunity Employer
The District is committed to equal opportunity for all persons.  It is the District's policy to employ, retain, promote, terminate and otherwise treat all employees and job applicants on the basis of merit, qualifications, and competence.  This policy shall be applied without regard to any individual's gender, gender identity (individual's actual gender identity, appearance, expression or behavior differs from that traditionally associated with the individual's sex at birth, or is transitioning gender), sexual orientation, race, color, religion, veteran status, national origin, age, marital status, political affiliation, or physical or mental disability or which, with reasonable accommodation, does not prevent the employee from adequately performing the essential functions of the position, or any other status protected by the law unless based on a bona fide occupational qualification.