Marketing Widget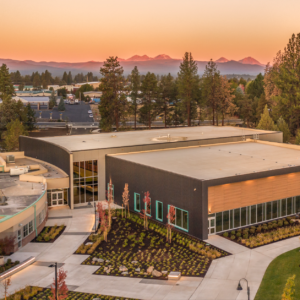 Larkspur Community Center
is open for fitness and swim.
Learn more.
Event


June 15
Tuesday, June 15
5:30PM - 10:00PM
Note: The Board Meeting will be held virtually. As the meeting gets closer, get the Zoom link at: www.facebook.com/BendParkandRecreationDistrict/. The […]
More
Registration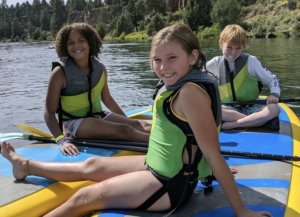 Summer programs
open for
registration.
View programs online.

PUBLIC HEALTH ALERT: For all BPRD parks and trails
The parks and trails are calling and you want to play. It's okay; you can with a few reminders:
No face coverings are required on BPRD parks and trails; however, they are strongly recommended when visitors are not able to maintain distancing.
Private vendors and event staff with reservations in parks may require face coverings.
OHA strongly recommends that individuals who are unvaccinated or who are at higher risk for COVID-19 continue to wear a face covering when at outdoor crowded areas and at outdoor large gatherings of individuals and maintain physical distancing.
Bring your own water. Drinking fountains are not available.
Wash/sanitize hands before and after any visit to a park or trail.
Consider visiting less popular parks and trails or at less popular times.
Keep dogs on leash; It's the law in Bend except at designated off leash areas.
If you are sick, stay at home – do not use a park or trail.
Geocaching in Parks and Trails
Geocaching is a treasure hunt-like recreational activity that involves navigation by GPS to find hidden containers known as geocaches. Bend Park and Recreation District encourages this family-friendly way to enjoy the outdoors, as it's a great way to get outside and be active.
In order to limit the impacts to natural resources within the parks, the District has created guidelines for geocaching in the parks.
Caches & Placement
Virtual caches: Including EarthCaches and Waymarking, are preferred and permitted at all parks.
Traditional caches: (Physical) caches are not allowed in the Riley Ranch Nature Reserve. Traditional caches are permitted when adhering to the following placement guidelines:
Caches may not affect natural, cultural and historical resources, visitor safety or other park users.
When in natural areas or undeveloped parks, caches may not be placed more than 5 feet from a designated trail.
Caches may not be permanently attached (glued, bolted, or screwed) to any historic structure, monument, archaeological, natural or geologic feature.
Caches are not allowed within riparian areas, on steep grades or at any other location where natural area damage is likely.
Caches may not be buried, nor may vegetation, rocks or other features be marked or damaged in the process of placing, accessing or maintaining the cache.
Physical caches are not permitted inside any Park facility or structure.
Follow 'Leave No Trace' principles.