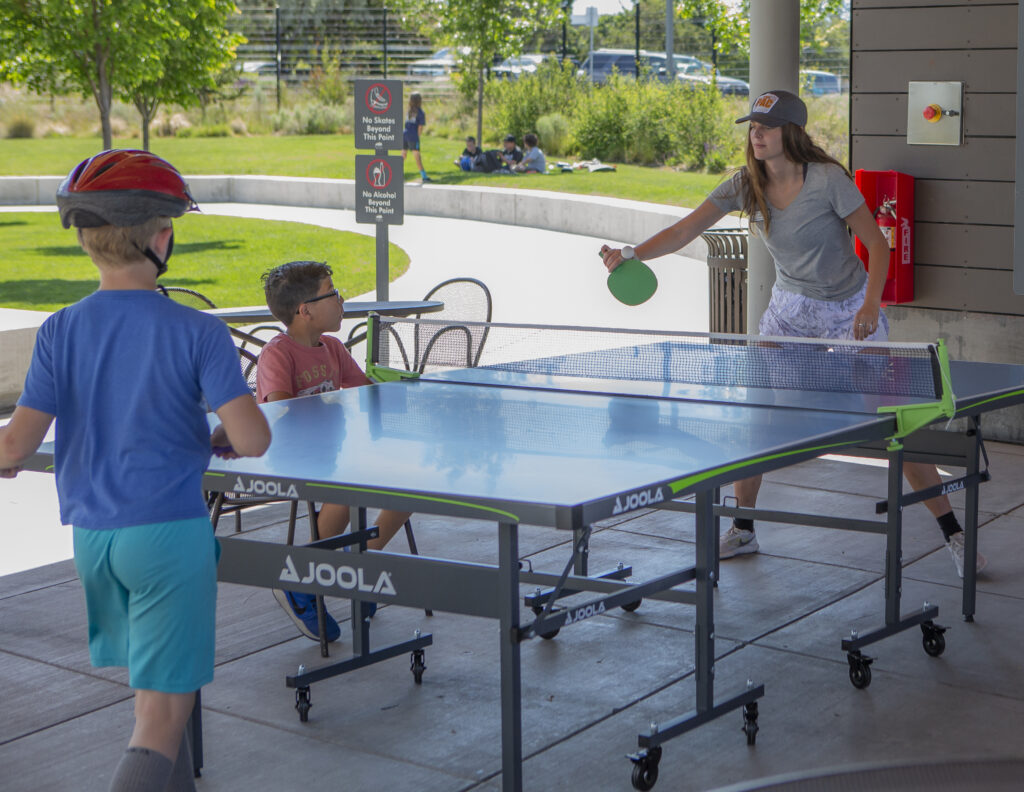 What does it take to become a youth recreation leader?
To be a youth recreation leader, you:
Must be 16 years or older.
Must be currently attending high school or have a high school diploma or equivalent. (Note: Kids Inc. hours start earlier than high school release time)
Applicants with previous childcare or education assistant experience also qualify for Team Lead position.
Not exactly sure what this takes? Talk to a recruiter or read the drop-down information below.
What does a youth recreation leader do?
During the school year:
After a full day of school, kids need some down time to be care-free and our youth recreation leaders lead activities while creating a safe and enriching environment. The Youth Recreation Leader is responsible for instructing classes and leading activities. You will interact with youth through developmentally appropriate crafts, games, and/or other planned activities.
You'll learn to :
Create daily plans for classes and activities
Adapt activities as needed to meet the abilities and needs of individuals
Communicate effectively with the public, including parents and guardians
See the job description for more information.
In the summer:
In the summer, we have even more fun with full- and partial-day camp programs. We offer themes and activities to engage children and spark curiosity. Programs may be offered indoors or outdoors with field trips too. For many families, summers in our camps is an annual tradition.
See the full job description for more information.
What are the hours?
During the school year:
Kids Inc. operates after school Monday to Friday from September to June.
Three Schedules Available (part time hours)
| | |
| --- | --- |
| Monday  through Friday | 15 – 20 hours per week |
| Monday, Tuesday, & Wednesday | 10 – 15 hours per week |
| Wednesday, Thursday, & Friday | 10 – 15 hours per week |
Kid's Inc. Hours
| | |
| --- | --- |
| Monday, Tuesday, Thursday & Friday | 1:45pm to 5:45pm |
| Wednesday | 12:15pm to 5:45pm |
No school days hours vary.
In the summer:
Hours may vary, but are typically Monday to Friday from morning to late afternoon.
What's the hiring process like?
Great question! Thanks for reviewing this open position.
Please tell us more about you! To be considered for this position, applicants must complete the online application. Applicants are asked to provide certification that they are a veteran or disabled veteran to receive veteran's preference.
Your application and submitted responses to the supplemental questions will be the information we use for our evaluation.
Training:
Next, you'll begin your training as a paid employee… youth recreation leaders work in a small team and training will begin and continue as needed so you feel supported and confident. Hurray!
Did you know that KIDS Inc. positions offer paid scholarships and internships for high school and college students?
That's right! If you're a current Bend La-Pine high school student or a COCC or OSU-Cascades college student, there are opportunities for paid employment and internships or scholarships.
COCC & OSU-Cascades Students:
KIDS Inc. Youth Recreation Leader 2 or 3 paid employment
Up to $5,250 annual paid scholarship
Bend La-Pine high school students:
KIDS Inc. Youth Recreation Leader 1 paid internship
School credit
Learn more.
Request your interview.
Free recreation center pass with interview!
With the school year underway, Bend Park and Recreation District is hosting special KIDS Inc. interviews for afterschool childcare job opportunities. If you like working with children, we'd love for you to join our team as a Youth Recreation Leader. Potential employees are invited to schedule an interview and learn more about working at BPRD.
Request your KIDS Inc. interview:
Various times available at
BPRD District Office
799 SW Columbia St. in Bend
During KIDS Inc. interviews, attendees can learn about positions and benefits and ask questions about their potential role. BPRD plans to make job offers on the spot and has successfully hired candidates at prior events.
To request your interview, please complete a one-minute KIDS Inc. Interview Form.
All you need to attend is a willingness to work. Resumes are welcome, but not necessary. Bonus! If you receive a KIDS Inc. interview, you get a free BPRD recreation center one-visit pass good for swimming, fitness classes and/or skating.
Interested? Let's talk about the opportunities.
Questions? We're here to help!
For Recruitment and Application Questions:
Our District Office hours are 8:00 am to 5:00 pm, Monday through Friday, closed on holidays.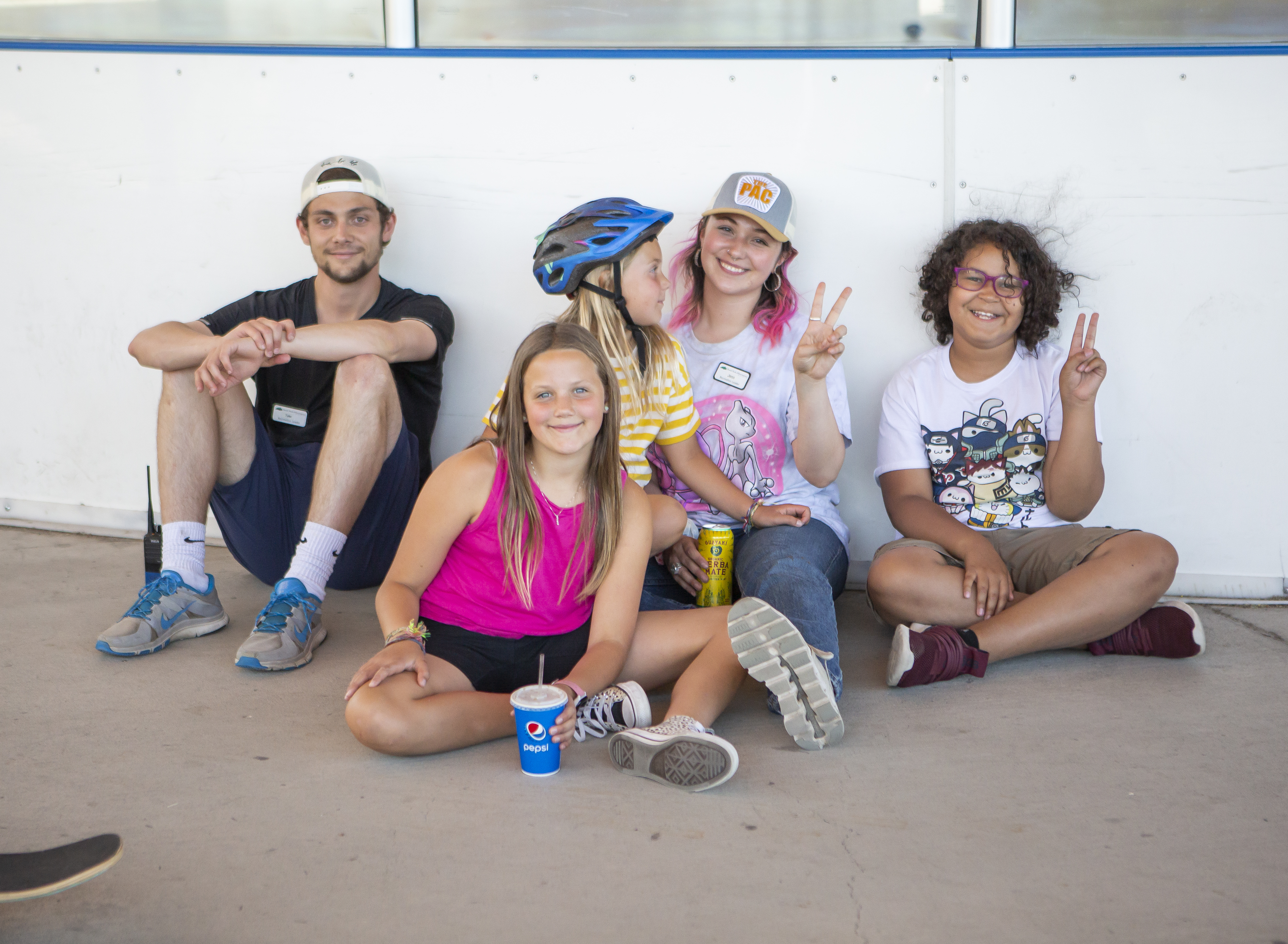 Bend Park and Recreation District is an Equal Opportunity Employer
The District is committed to equal opportunity for all persons.  It is the District's policy to employ, retain, promote, terminate and otherwise treat all employees and job applicants on the basis of merit, qualifications, and competence.  This policy shall be applied without regard to any individual's gender, gender identity (individual's actual gender identity, appearance, expression or behavior differs from that traditionally associated with the individual's sex at birth, or is transitioning gender), sexual orientation, race, color, religion, veteran status, national origin, age, marital status, political affiliation, or physical or mental disability or which, with reasonable accommodation, does not prevent the employee from adequately performing the essential functions of the position, or any other status protected by the law unless based on a bona fide occupational qualification.