New Accounts
You can go online or come in person to create a new account. New accounts created online must be verified for District residency and accuracy. NOTE: This process is normally completed in 24 hours.
We offer over 1,000 different recreation programs annually for ages ranging from 18 months to senior adult.
The best way to register is online – it's easy to use. If you already have an account go directly to https://register.bendparksandrec.org to register for programs.

Winter-Spring 2018 registration is currently available for January – May programs.
Summer 2018 registration opens Monday, March 19 at 5:30 am for June – August programs.

Summer 2018 programs will be available for online preview on Wednesday, March 14 and the Summer 2018 Playbook will be available online on Friday, March 16. The Summer 2018 Playbook is mailed during the third week of April.
Online Registration Instructions
Click on the "Register" link on our website or go directly to:
https://register.bendparksandrec.org


Enter your email and password. You already have an account if you have recently participated in a program or have a pass at Juniper Swim & Fitness Center or Bend Senior Center. The default password is your last name (first letter capitalized) unless you set it up differently.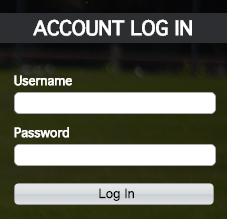 Make sure all family members are added with correct birth dates and genders.
You can select/search for activities in one of three ways:
Activity Number (Fastest) – enter the activity number (first six digits) in the box. Click on the Search button. The activity numbers are printed in this guide.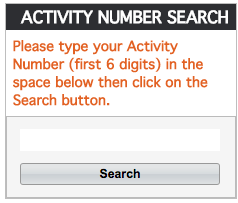 Keyword Search – just enter ONE word for the activity, such as part of the name or something about what it does. For example: Art, Lacrosse, Camp, Guitar, etc. Click on the Search button. Scroll down to display a list of programs linked to that keyword.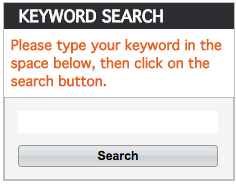 Type or Category – Simply click on the name for the types of programs that interest you. Scroll down to view all the programs offered.

You can further refine the search using the options at the top of the screen. These include: day of the week, age, gender and month.


In-Person Registration Instructions
If you want to come in to register you can go to ANY location for ANY program. You can register at four locations:
BPRD District Office:
799 SW Columbia Street
Juniper Swim & Fitness Center:
800 NE 6th Street
Bend Senior Center:
1600 SE Reed Market Road
The Pavilion
1001 SW Bradbury Way
Registration forms are available online at www.bendparksandrec.org or by calling (541) 389-7275.
Out-of-District Fee Policy
Out-of-district residents do not pay property taxes that support the District and will be charged an additional 20% for most programs. If you need help determining if you live inside the District boundaries, call us at (541) 389-7275.
Credits & Refunds
Refunds or credits are readily granted if we are notified seven days prior to the beginning of the program. Credits will only be granted if notified less than seven days prior to beginning of the program. No credits or refunds will be issued when notified two working days or less from the start of a program. Program fees are not refunded/prorated for participants who miss portions of programs.
Do you need financial assistance? Click here for information on our Needs-Based Assistance program.
Questions? Please call our District office at (541) 389-7275.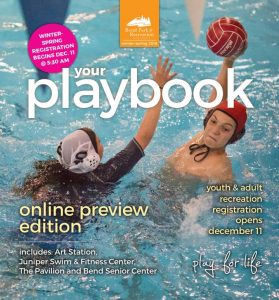 Winter-Spring 2018
is now open!

View the
Winter-Spring 2018 Playbook
(Note: 5 MB pdf file)
Review all programs
and register online.