Sustainability
Bend Park & Recreation District values environmental sustainability by making decisions that help protect, maintain and preserve our natural and developed resources.
District Office Now Powered by the Sun 

One notable sustainability improvement that was completed in summer of 2014 is the solar panel array at the District office at Riverbend Park.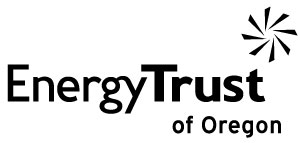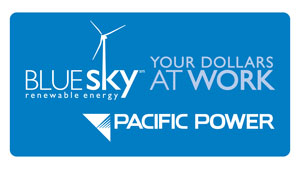 The solar panels and installation were made possible through grants from The Oregon Department of Energy, Pacific Power's Blue Sky Renewable Energy and cash incentives from the Energy Trust of Oregon, resulting in no cost to Bend Park & Recreation District taxpayers. Installation was by Sunlight Solar Energy Inc., a Bend commercial and residential solar system installer.
"Bend Park & Recreation District has been a leader in local environmentally sustainable practices," said Mark Ellington, BPRD Facilities and Construction Manager. "Adding solar panels to the existing building helps the district to reduce consumption of nonrenewable resources used to produce grid-sourced electricity. We hope that other people will see the panels and consider them in their construction projects."
Covering a large portion of the District administration building's roof, the newly finished 42.9 kW system is expected to generate over 55,000 kW of electricity every year translating to an annual direct energy cost savings of $3,000. Built in 2009 and Leadership in Energy and Environmental Design (LEED) Gold certified, the District office was constructed with the structural features necessary so that a solar system could be added later.
"Building to LEED's gold certification standard is commendable and definitely contributed to lower installation costs. Bend Park & Recreation is a testament to the benefits of building solar ready," stated Paul Israel, Sunlight Solar Energy Inc.'s president.
Curious about the District's solar energy savings? See the District office's savings for yourself on the District's web-based solar energy data monitor – it's live!
Here are some more of the things we do to be environmentally responsible:
Recycle 800-900 yards of landscape debris annually
Participate in "Let's Pull Together " removal of invasive species weeds in Deschutes County
Converted lining our sports fields from use of aerosol cans to diluted water based paint
Plant thousands of native pines as part of Arbor Week annually while teaching children about the importance of planting trees
Use two central control computerized water management systems to monitor irrigation use
Use organic fertilizers in river front parks, sports fields and recreation sites
Designed administration office to be LEED Certified – Download Office LEED Features brochure here
Received Eco-Logical certification through DEQ for mechanic shop operations
Received Eco-Logical certification through DEQ for landscape operations
Added a hybrid vehicle to the fleet
Experimenting with bio diesel fuel in lawnmowers
Purchase 50% renewable power (wind energy) from Pacific Power Blue Sky Program
Use pest control services Green Program
Converting dog waste station bags to bio degradable bags
Actively remove fire fuel from park properties
Recycle aluminum, plastic and paper products
We are always looking for ways to make healthy environmental choices. We hope it encourages other organizations and government agencies to do so also.