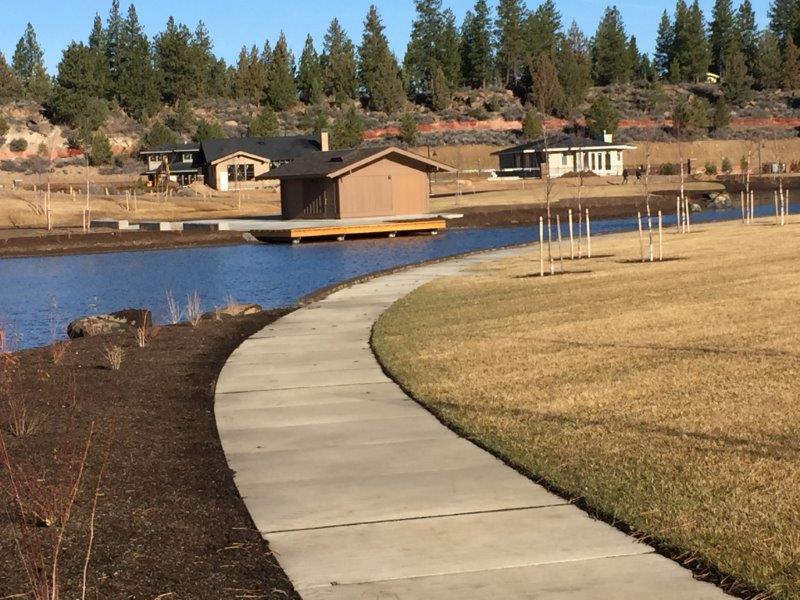 Opened in 2014, this community park is located within the NorthWest Crossing neighborhood. The park features a 3-acre lake with approximately 12 acres of developed park and about 20 acres of open space. Amenities include natural play area, walking trails, fenced off-leash dog park, restrooms, picnicking areas and picnic shelter.
Information on Public Use of the Lake
The lake was constructed to hold irrigation water for the park and to serve as a retention basin for storm water from heavy rainfall. The water comes from a well and storm-water runoff.
The water is not treated and is not potable (drinkable).
Water quality will be tested during the summer season per Deschutes County Health Dept. recommendations. Should a lake closure be necessary, signs will be posted.
Dogs are not allowed in the lake at any time.
Many areas of the lake are very shallow. For your safety, jumping or diving into the lake is not allowed.
Be advised that use of the lake is at your own risk.
Do not enter the planted areas around the lake. Once established, planting will enhance lake health and provide habitat for wildlife.