Shevlin Park: Small Pile Burning Underway
Monday, Dec. 6 & Tuesday, Dec. 7: BPRD crews are conducting small pile burning operations in Shevlin Park. Some smoke may be visible. The park remains open.
Marketing Widget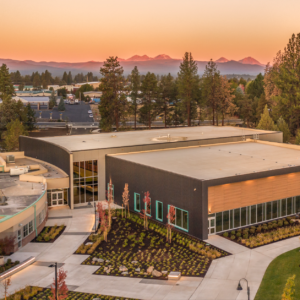 Larkspur Community Center
is open for fitness and swim.
Learn more.
Event


December 11
Saturday, December 11
10:00AM - 3:00PM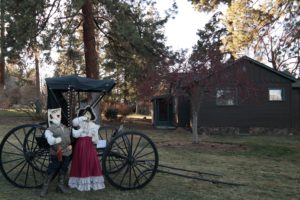 Join us for a festive open house at Hollinshead Park. Enjoy a free tour and homemade holiday treats. Saturday, Dec. […]
More
December 17
Friday, December 17
5:30PM - 8:30PM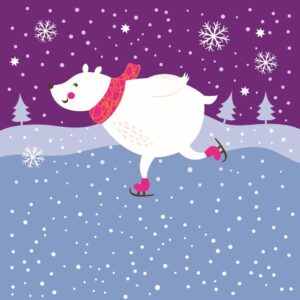 The Pavilion's ice rink will celebrate the shortest day of the year with a Winter Solstice Celebration on Friday, December […]
More
Registration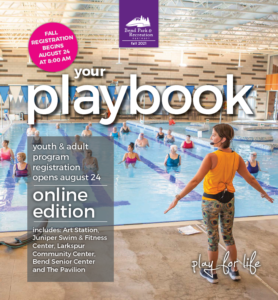 Fall Registration is Open!
Preview the Fall 2021 Online Playbook or register online.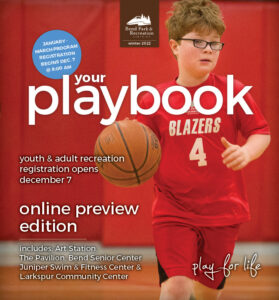 Winter 2022 programs will open Dec. 7 at 8:00 am.
Preview the Winter 2022 Online Playbook and preview programs online.
Health & Safety
In accordance with the state of Oregon mandate, masks are required in BPRD indoor public spaces for all patrons regardless of vaccination status. This is for all ages 5+. Cooperation is greatly appreciated by your park and recreation district employees serving you.
Visit BPRD's COVID-19 page to learn more about other changes.