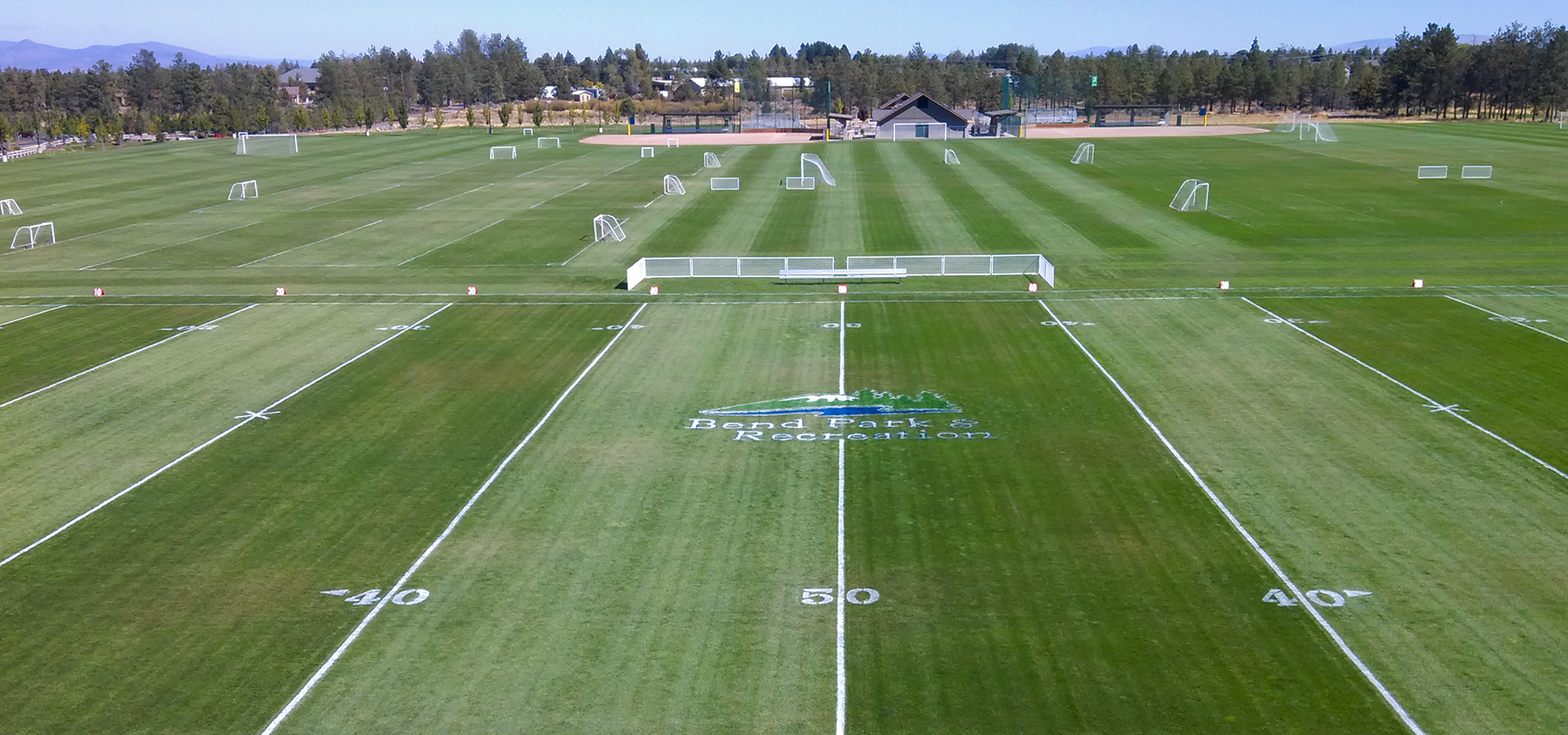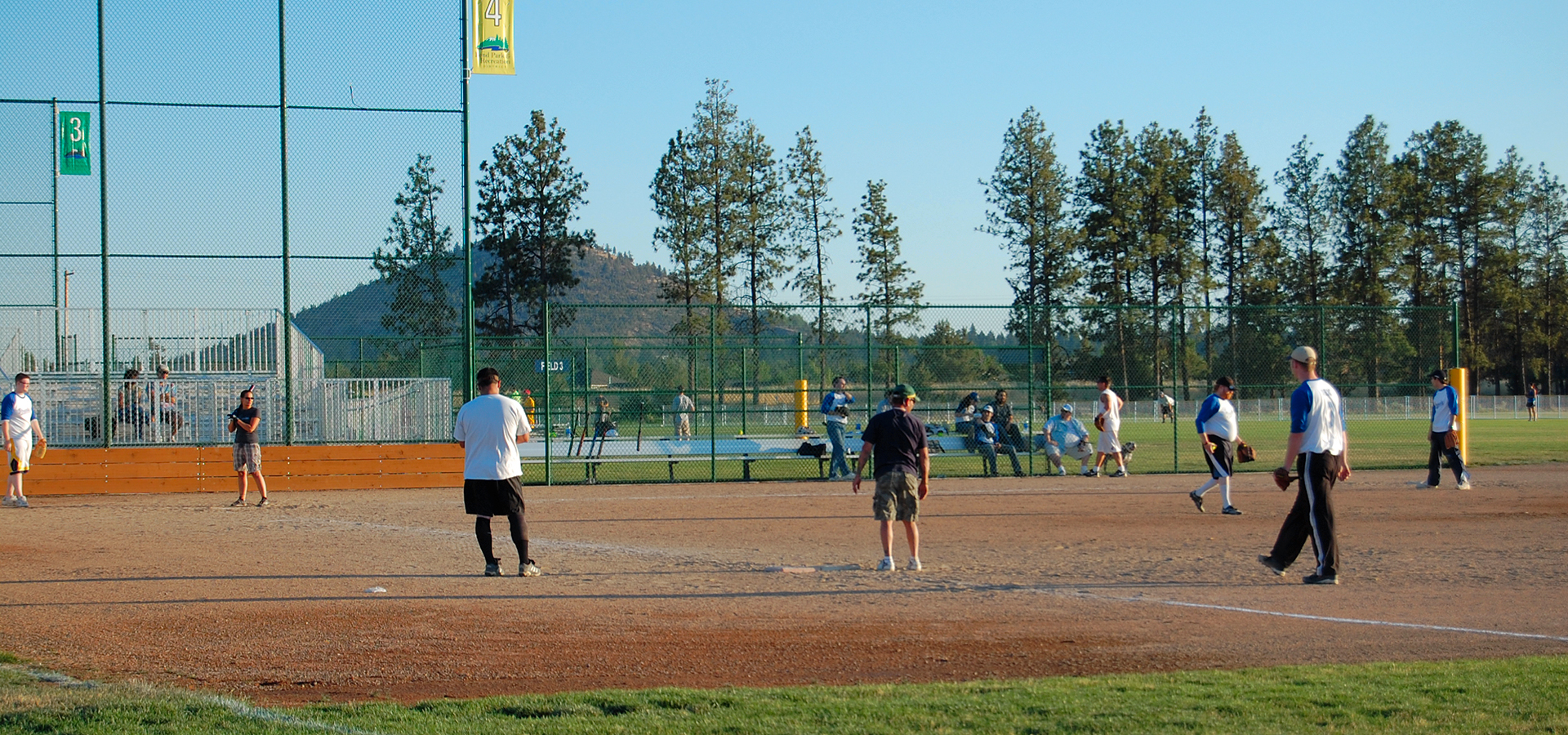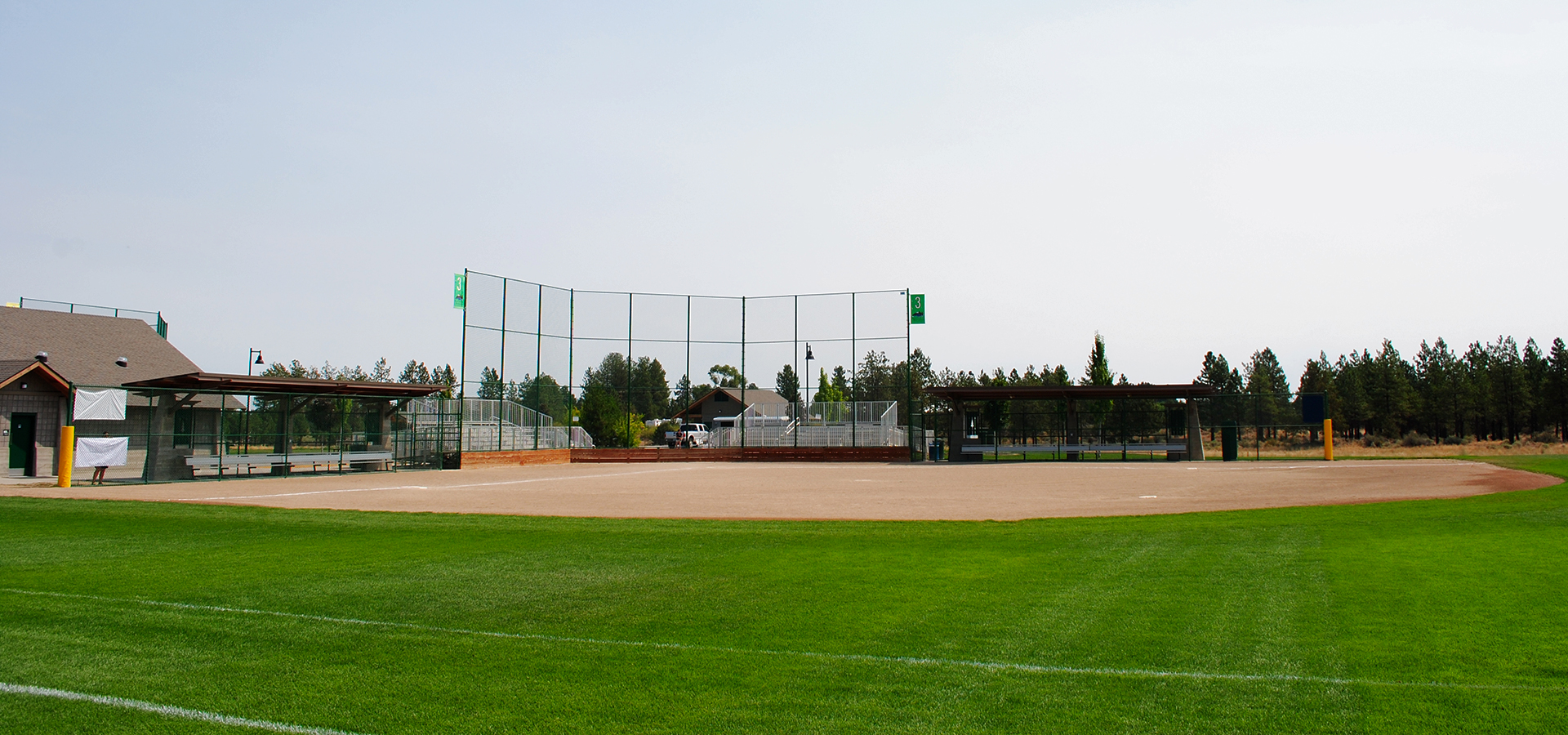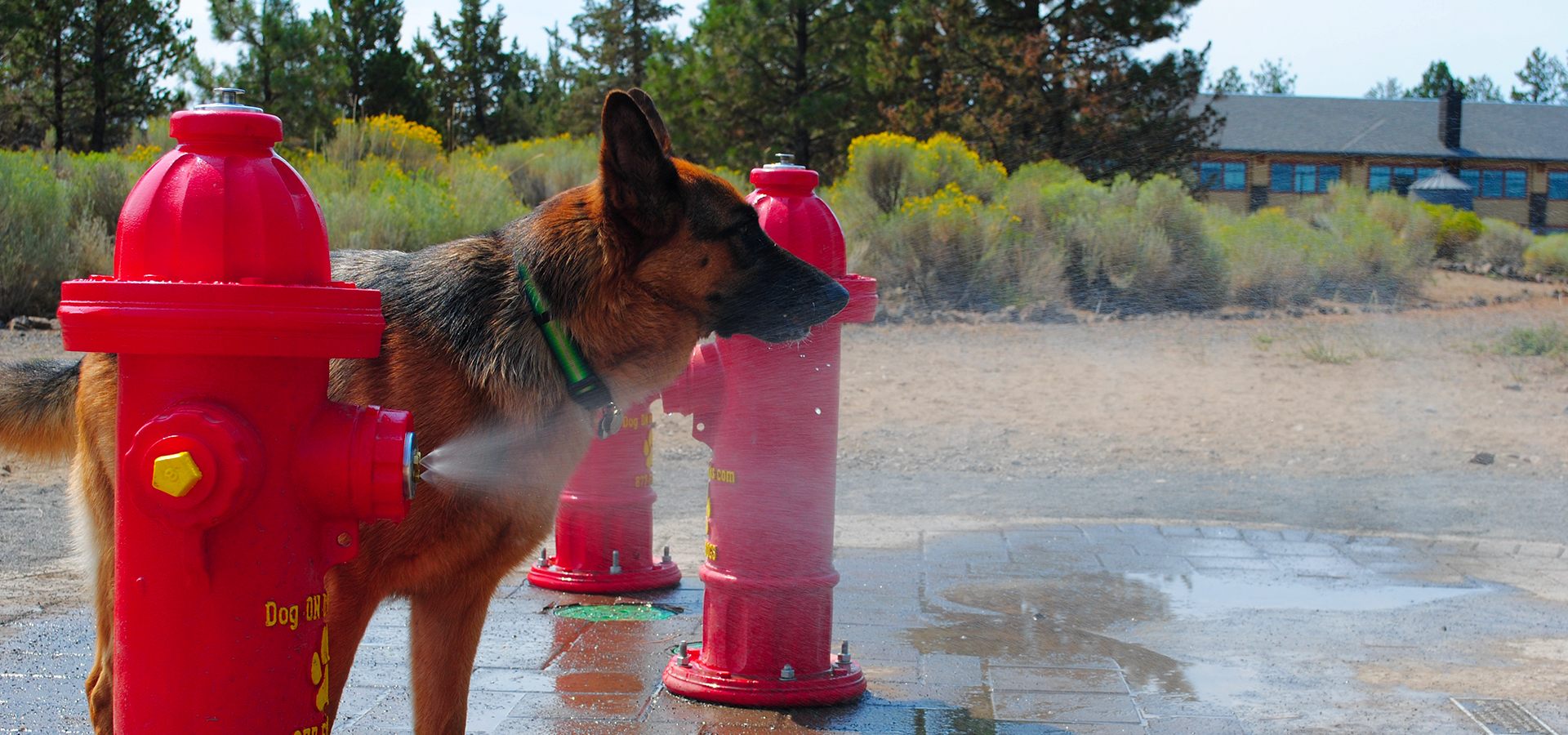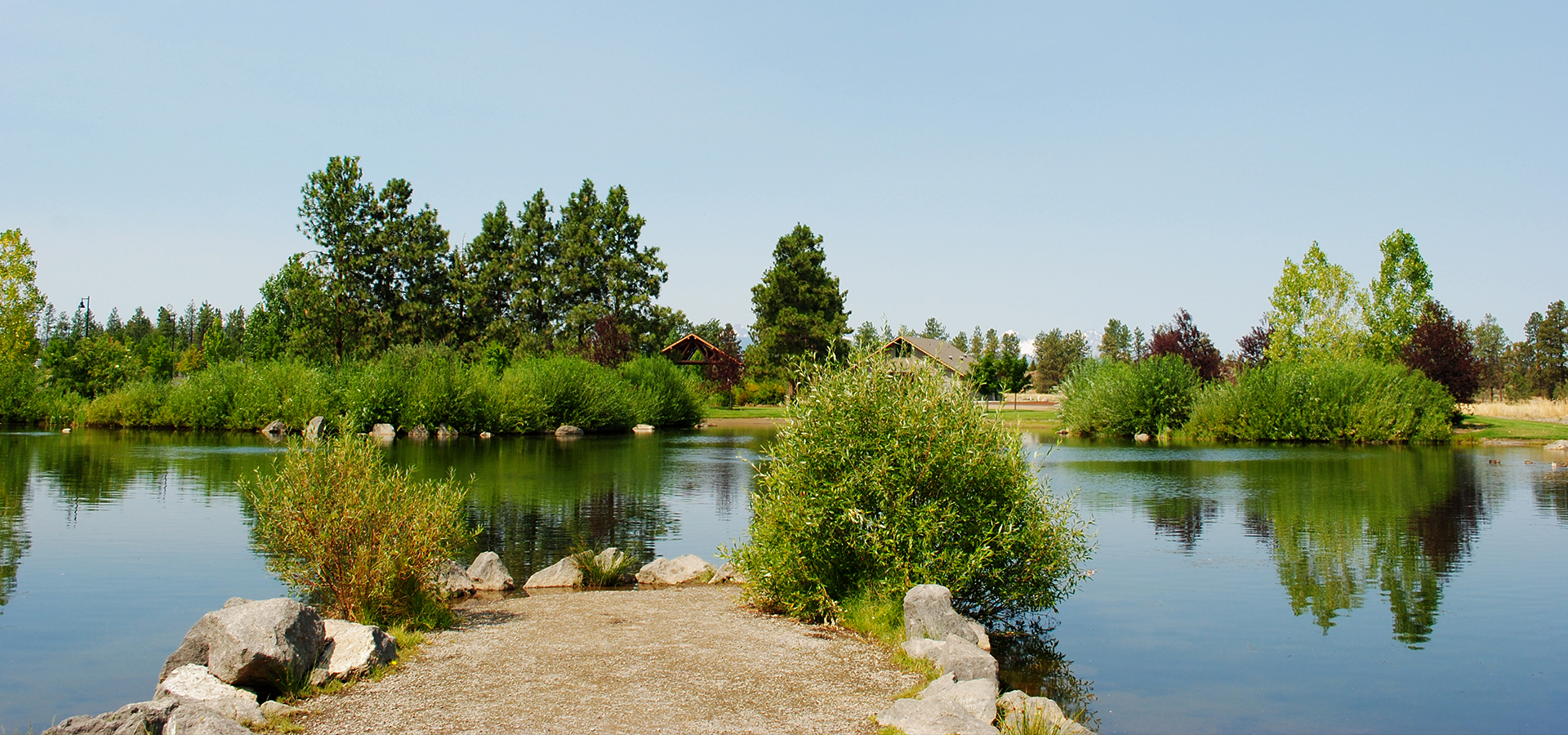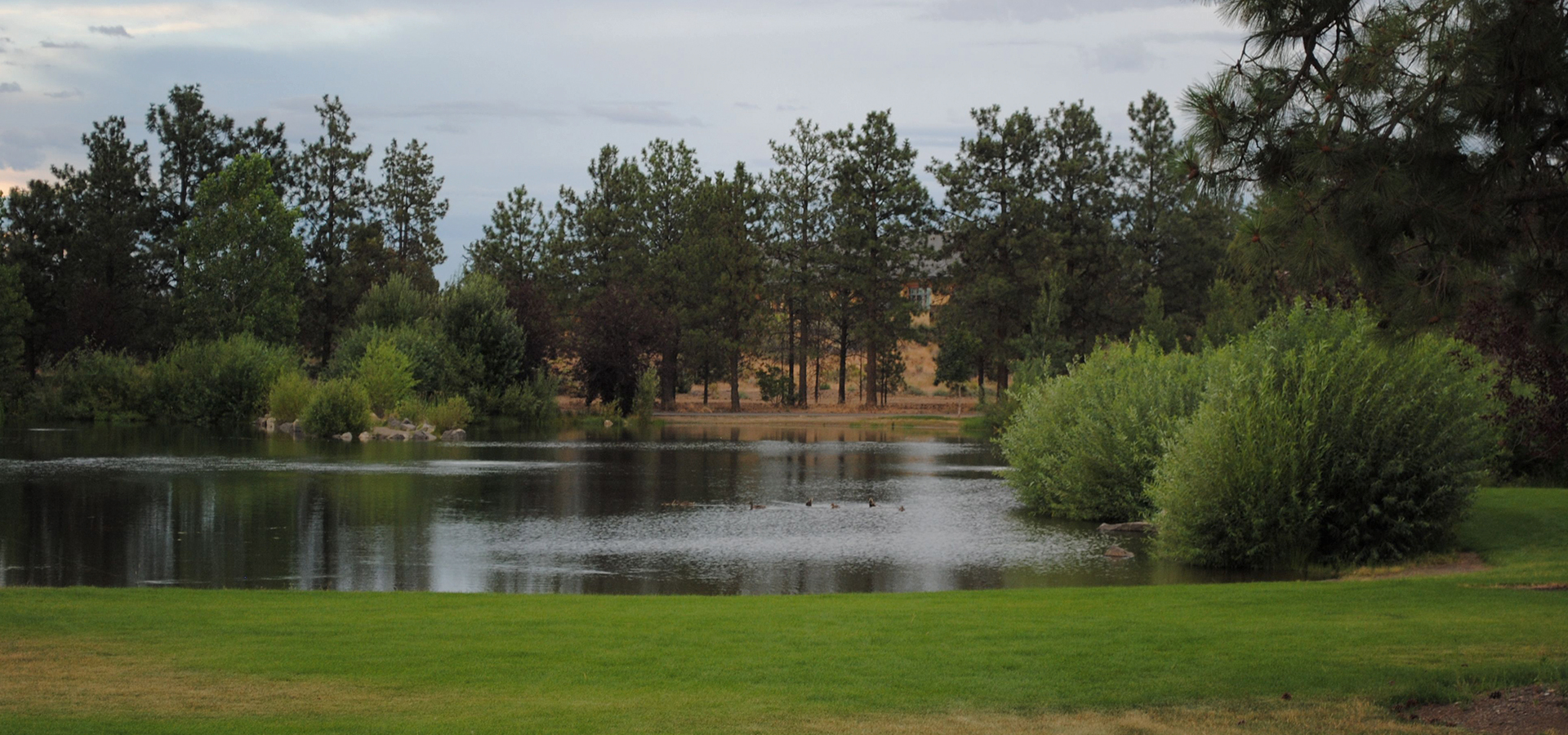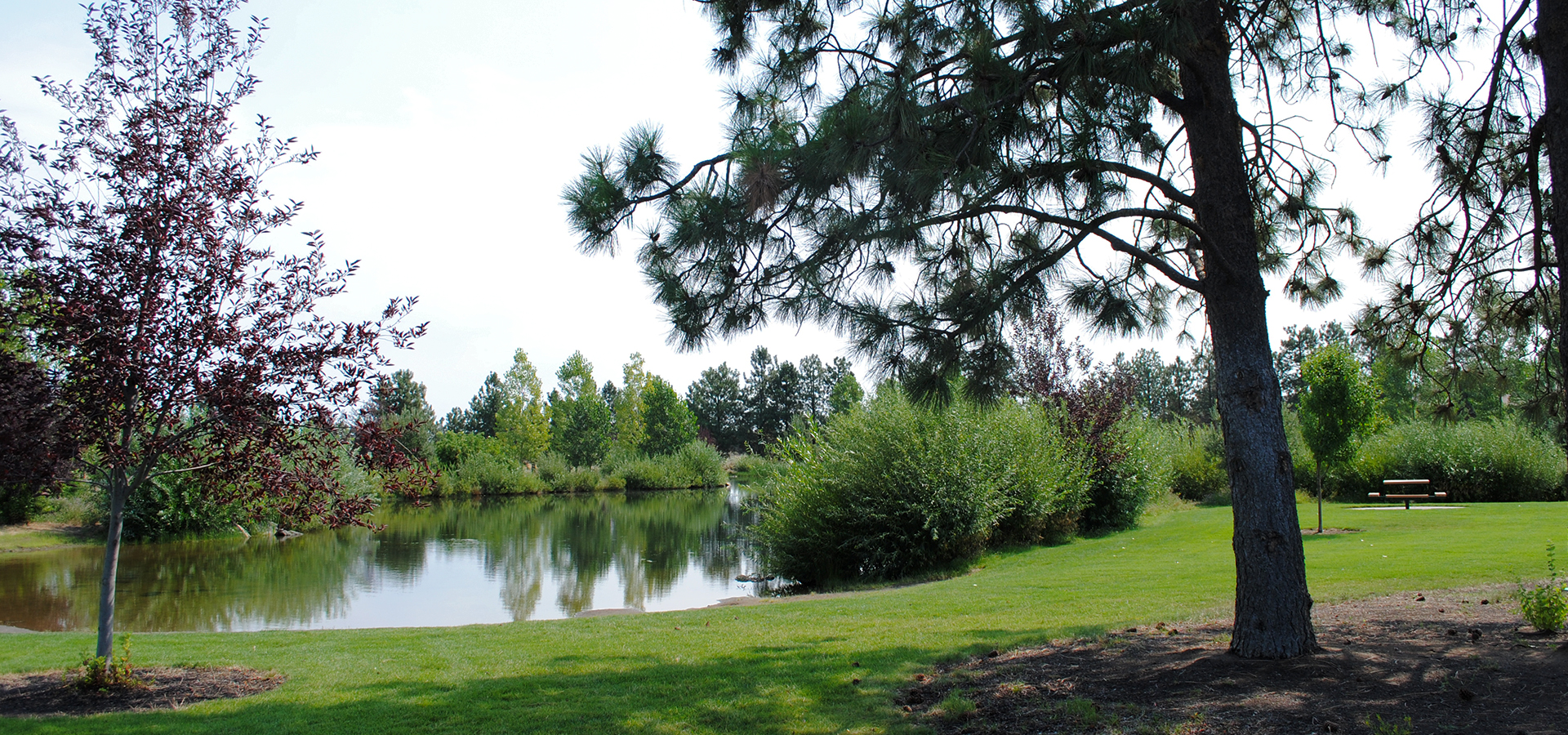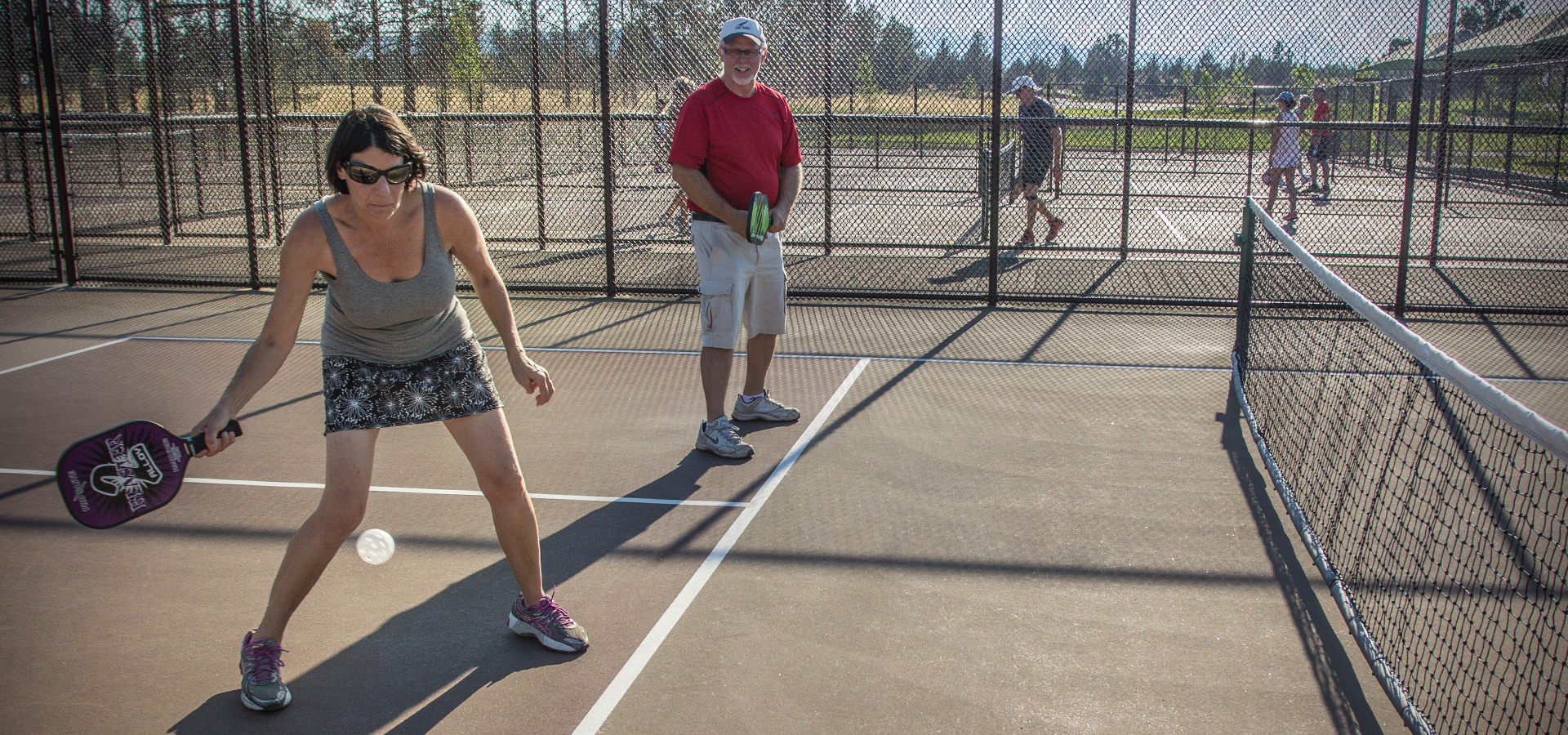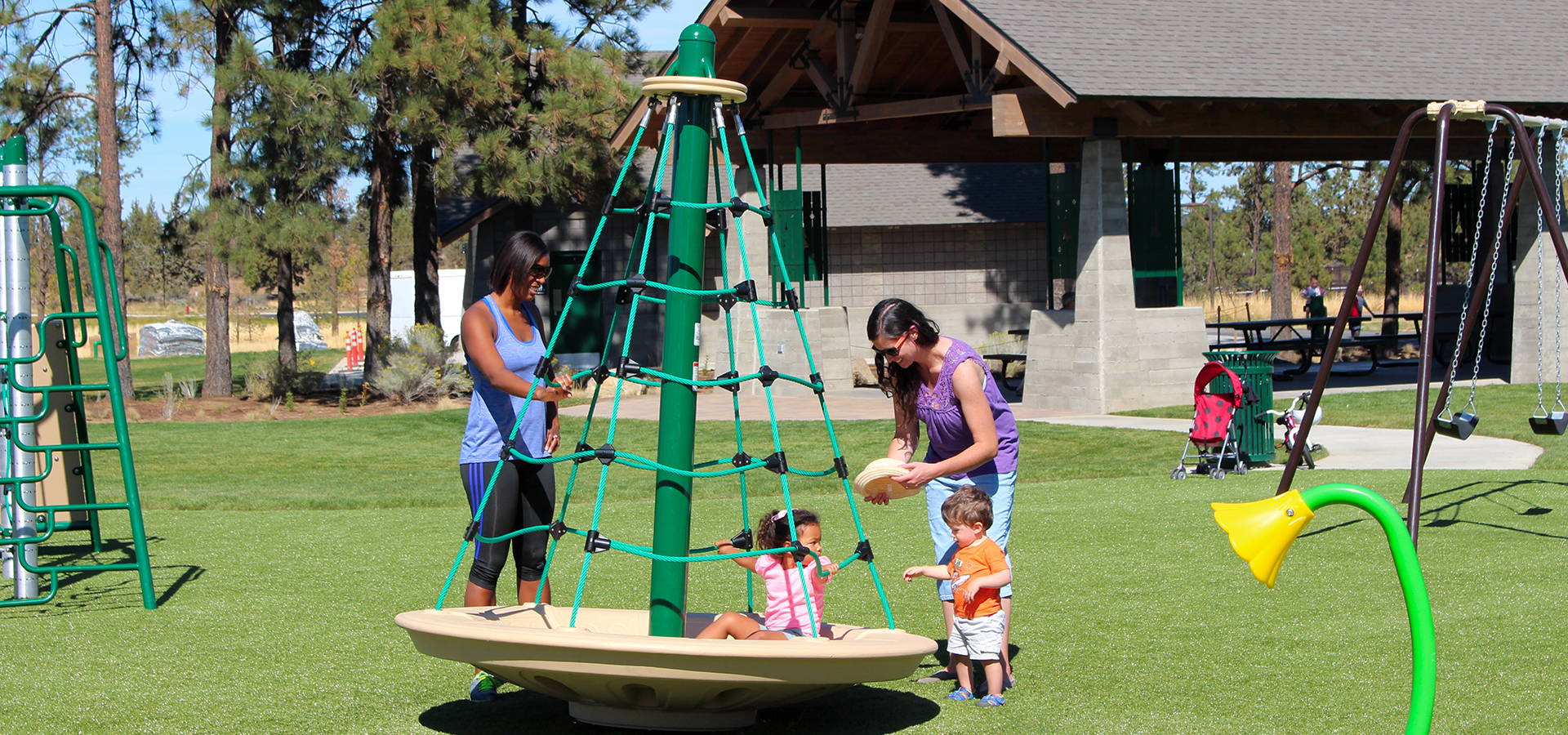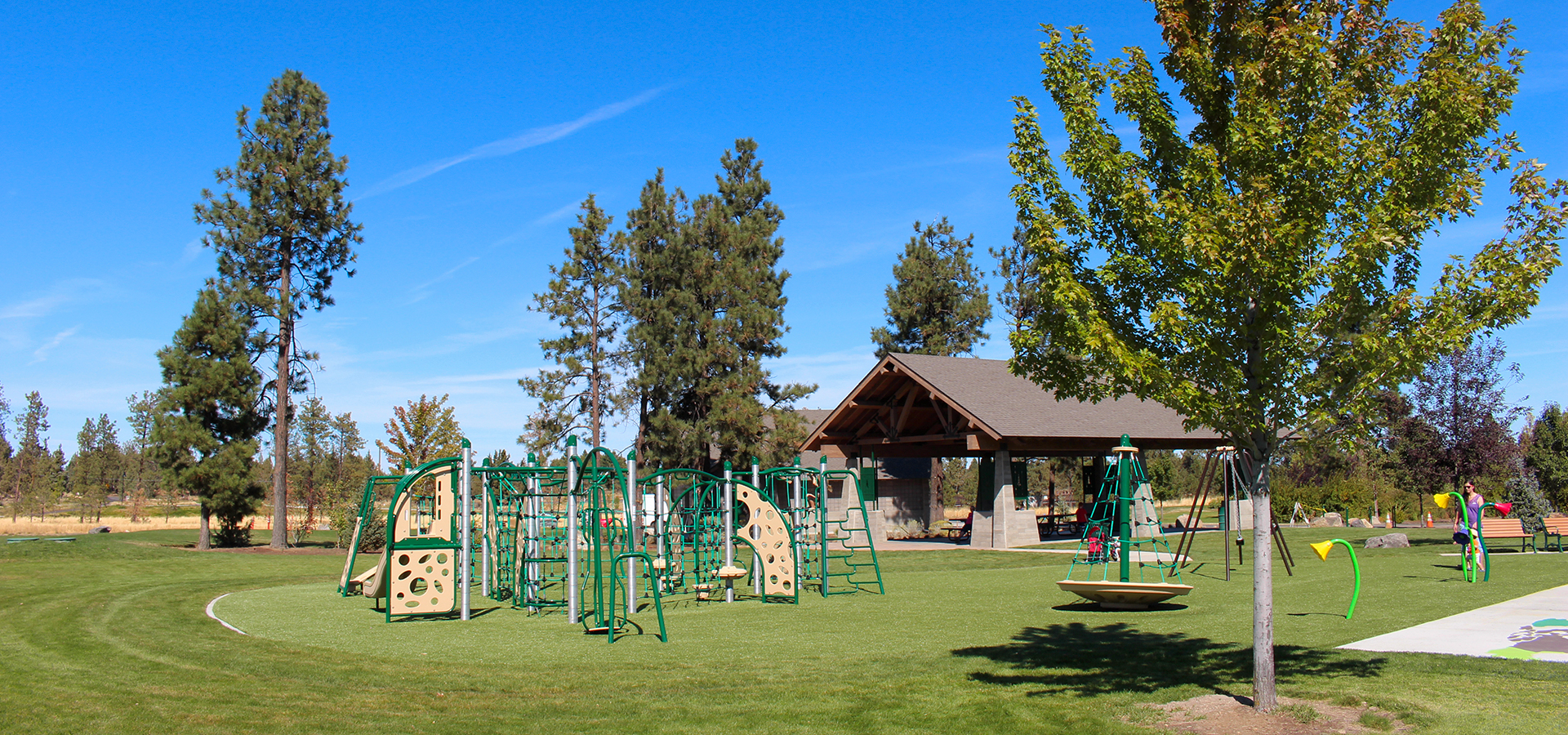 {"autoplay":"false","autoplay_speed":"3000","speed":"300","arrows":"true","dots":"true","rtl":"false"}
Pine Nursery Park is a large 159-acre community park located in northeast Bend between Purcell, Deschutes Market, and Yeoman Roads.
The park includes a sports complex for field sports, natural areas, fishing pond, fitness trails, disc golf course, paved trails, a 14-acre off-leash area for dogs, all-abilities playground, pickleball courts, sand volleyball courts, turf soccer fields, and room for future expansion.
Please see the links and tabs below for specific information about some of the special feature and partnerships in this park, as well as rules, regulations, schedules, and rentals.
Fishing in Parks
The Deschutes River is home to many species of native fish and some of the most idyllic fishing spots reside in Bend parks. In addition to river fishing, the District also features fishing ponds at Pine Nursery and Shevlin Parks that are stocked by Oregon Department of Fish & Wildlife. Shevlin Pond is open to youth 17 years and under. Learn more.
Licenses: All state angling licenses and regulations apply at all locations. Fishing is open to youth, 17 years and under, and anglers with disabilities. Youth aged 12 to 17 must have a juvenile fishing license. Limit of two fish per day, eight inch minimum length.
Bait: Whether bait and/or fly fishing is allowed depends on location. Please check ODFW's website for more information as regulations may change.
Pine Nursery Park Pickleball Complex
Courts 1 – 4 are open to the public at all times, except during specified tournament dates.
Courts 5 – 16 are reserved for Bend Pickleball Club organized play on the following days:
November 1 – April 2: Monday – Saturday, 9:00 am – 3:00 pm
April 4 – October 29: Monday – Saturday, 7:00 am – 2:00 pm
The public and club members may register for organized play at bendpickleballclub.com. There is a fee.
Learn more about Pickleball at Bend Park and Recreation District.
5 am to 10 pm
3750 NE Purcell Blvd, Bend, OR, United States (Directions)
Lot Parking
159 acres
features
Rental info
Picnic Shelter Rental
This location is an ideal place to gather for team celebrations, company picnics and birthday parties with beautiful mountain views.
3 moveable rectangle picnic tables.
Field rentals may be available at additional cost
Open lawn areas and trails
Pickleball courts
Off-leash dog area
Pond
Restrooms
Lighted shelter and electrical outlet
Learn more about this rental.
Field Information
The pickleball courts are open year-round. Sports fields are available March 1 through November 1 depending on weather and conditions.
Tournament and Sports Field Rentals
The District coordinates the use of District athletic fields for sports organizations, teams and general public use. Learn more about reserving this field for your practice, tournament or other public event.
Information on how to rent the Bend FC Timbers fields at Pine Nursery Park can be found here.
Learn more about sports field rentals.   
16-Court Pickleball Complex
The Pickleball court complex features 16 regulation courts with nets. This complex has open play and reserved play hours. See the Pickleball page for more program information and schedules.
4 Softball Fields
Pine Nursery features 4 softball fields for youth and adult use. These unlit fields feature metal stands for spectators and covered dugouts, with a field house at the complex. The fields have 40' and 50'pitching distances; 60', 65', 70' and 80' base distances; and portable outfield fences with a 300' maximum distance.
4+ Multi-Purpose Fields
These unlit fields are used for lacrosse, rugby, soccer, football and other field sports. These large fields have plenty of spectator space and some metal stands for viewing.During the fall, soccer goals are available for field use and removed for softball field use. 
Tournaments and Schedules
Check the calendar for upcoming tournaments and schedules.
Want to host an event here?
Portions of this park are available for sports field rentals for practices and games from April 1 through October 31. All organized sport program use of Bend Park & Recreation District athletic fields requires a reservation and permit. Organized sport program use is defined as any time a group of individuals is practicing, playing contests, conducting drills, camps or other programmed activities under the coordination, direction and supervision of an individual or organization. The reservation process provides a user or organization the exclusive use of a field. Permits are enforced by Bend Park and Recreation District staff. Learn more about sports field rentals.
Other Available Fields:
Looking for other fields? See all rentable sports fields.
For additional information or questions, contact:
NPJ Sand Volleyball Courts
Through a partnership, North Pacific Juniors (NPJ) Volleyball Club and Bend Park and Recreation District, five new sand volleyball courts were constructed at Pine Nursery Park, south of the dog park. BPRD provided the land at Pine Nursery Park, and NPJ constructed and will maintain and operate the courts.
Open play on the courts is available to the public at all times other than tournaments and programmed activities by NPJ or BPRD. During scheduled tournaments, all courts will be closed to the public until the tournament concludes. During programmed activities there will be two courts designated for open public use. The courts are available for private rental for the purposes of training, practices, clinics, camps, tournaments, parties or events. All rentals will be managed by NPJ.
More information about NPJ and court space rentals is available on their website at or visit their Facebook page for Pine Nursery Courts. Schedules will also be available on-site at the kiosk.
FC Timbers: Build it Forward
More play on the way: kicking soccer into the future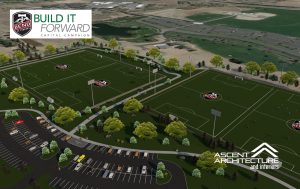 Bend FC Timbers has been the District's partner in serving the Central Oregon soccer community for almost two decades with more than 3,000 boys and girls participating in competitive and recreational soccer programs through the organization each year.
A group of dedicated volunteers initiated the Build It Forward Capital Campaign, a public/private partnership between the non-profit organization, Bend FC Timbers and Bend Park and Recreation District to expand space and opportunities for play. The result is a 10-year project to transform eight acres of Pine Nursery Park into a competition-level, all-season athletic facility.  "This project is an investment in our community offering more children and adults the opportunity to be active in healthy, outdoor team sports," says Tara Bilanski, executive director, Bend FC Timbers.
Phase I, 2015-2020, field design and engineering, construction of two synthetic turf fields, outdoor lighting and fencing is complete.
Phases II & III, 2020-2025, construct two additional synthetic turf fields, clubhouse, outdoor lighting, fencing and complex infrastructure.
The Bend FC Timbers is committed to making this field project a reality to ensure accessibility for everyone and accommodate the growing sports community. Learn more.
Now that Phase I is complete, two artificial turf fields are ready for use. The fields are scheduled and rented by the Bend FC Timbers and generally open play times are available to the public. If you are interested in using the fields, please visit their website for more information.  Artificial turf fields come with some extra needs to keep them in tip top shop. Please read through the Rules of Use before stepping onto the fields.
*Open play has been temporarily suspended due to COVID-19* 
Bob Wenger Dog Off-Leash Area
Bob Wenger Dog Off-Leash Area – In Memoriam
Our deepest Gratitude to Bob for his spirit and dedication
A tireless supporter of off-leash opportunities, Bob had a particular interest for the Pine Nursery off-leash area. In addition to being instrumental in the park's planning, he contributed countless hours to creating trails, pulling weeds and setting out buckets for people to clean up after their dogs as well as other efforts to make the park enjoyable for humans and canines alike. His passion and dedication can be seen throughout the OLA – it just wouldn't be what it is today without Bob.
Volunteer your time. Contributions big and small will help sustain Bob's legacy. If you are interested in volunteering with DogPAC contact happytails@dogpac.org.
To volunteer in a Bend Park & Recreation off-leash area, contact:
About Off-Leash Areas
Dogs are a part of many Bendites' lives and involved with their owners in many recreational adventures. In Bend, there's so much to do with your four-legged friend including:
Walk and run on the trails and paths
Swim in the Deschutes River
Play, walk and run off-leash at eight off-leash areas.
No matter the activity or adventure, it's important that dog owners manage their dog responsibly so that everyone can enjoy the parks and trails.
City of Bend law and Bend Park & Recreation District rules require that:
Dogs are to be leashed up in public except in official off-leash areas.
Dog owners are to clean up after their dog. To help out, dog waste bags and trash receptacles are available at many Bend parks and trails.
Off-Leash Area Rules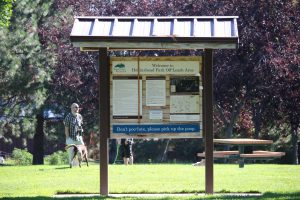 The intent of these rules is to create a safe and enjoyable atmosphere for all park users.
No aggressive dogs allowed. Immediately remove your dog from the park if it is misbehaving or acting in an aggressive manner.
Keep dogs on leash outside designated off-leash areas.
Pick up and dispose of your dog's waste.
Remain in visual site and voice control of your dog at all times.
Carry a leash for each dog in your care.
Closely supervise young children. Children under the age of 12 may not be in the off-leash area unsupervised.
Accept responsibility for any damage or injury caused by your dog.
Bring no more than three dogs to the off-leash area at any time.
Do not bring a dog in heat to a Bend park.
Do not bring a puppy without a complete cycle of vaccinations to a Bend park.
Display tags showing proof of current license and rabies vaccinations on all dogs.
Consider using natural materials like sticks when playing with your dog in the river.
Please be courteous to neighbors and control excessive barking.
Download a Visitor's Guide to Dog Parks with tips for having a positive experience at a dog off-leash area.
Kid's in Off-Leash Areas
Children under the age of 12 are not allowed in Bend off-leash areas unsupervised. Here is some guidance for those with children in an off-leash area:
Not all dogs are child-friendly. Do not allow your child to approach or pet a strange dog without the owner's presence and approval.
A running, squealing or screaming child may become a target for many dogs, because the child resembles an injured animal or prey.
Do not let your child have toys or food in an off-leash area.
Children are more susceptible to contracting intestinal worms and other infections from touching grass where feces or urine are present. Be sure your children (and you) always wear shoes in an off-leash park area and wash hands after touching dog play toys.
Small Dogs in Off-Leash Areas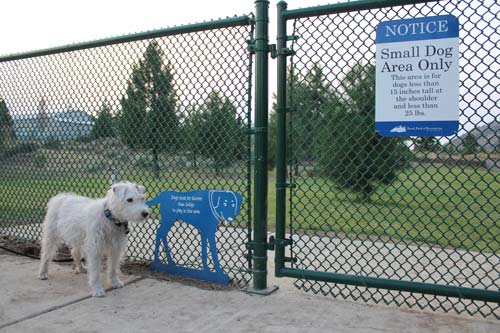 When it comes to off-leash areas, a designated space for small dogs to have a play and activity level that's in their proportion rather than with big dogs can be a great option for small dog owners.
Currently, there are fenced small dog areas at Riverbend, Pine Nursery and Ponderosa Parks. The criteria for small dogs is less than 15 inches at the shoulder and under 25 pounds.
If you would like to comment on the small dog parks, email us at info@bendparksandrec.org or call (541) 389-7275.
Learn more about dog-friendly parks and off-leash areas. 
Adopt a Park
Care for Parks, Trails & Off Leash Areas
Volunteers help keep Bend's parks, trails and off leash areas beautiful and safe places for everyone to enjoy!
Adopt-a-Park or Trail or Off Leash Area
Groups, businesses, schools, families or individuals can adopt a park, off leash area or section of Bend's urban trail system. Volunteers help care for their adopted space by visiting regularly all year – picking up litter, pulling invasive weeds and keeping an eye out for vandalism, weather damage and potential safety hazards. Volunteers make at least a one year commitment and complete a monthly volunteer activity report.
Group Park Projects:
Your group can make a big impact by helping with a landscape maintenance project in a park.
Opportunities may be available in spring and fall, depending on the weather and vary based on the size of the group and current District needs. Projects are typically 2-3 hours and may include activities such as raking planting areas, spreading bark or playground chips, pulling invasive weeds and picking up litter. BPRD staff provides support for your group's efforts and supplies any tools or materials needed for the project.
For more information about adopting a park or trail or scheduling a project for your group, contact:
Map PDF Download
Contact