Bend Park & Recreation Foundation welcomes three new members to the board of directors
August 11, 2023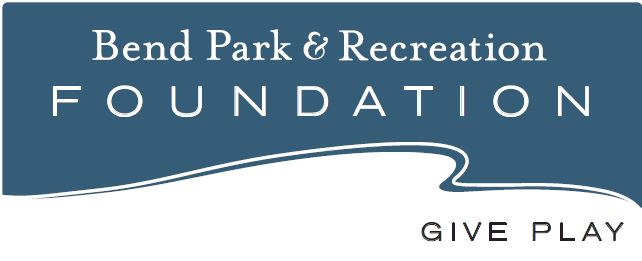 The Bend Park and Recreation Foundation is proud to announce three new members to its board of directors: Molly Cogswell-Kelley, Aleta Nissen and Hollina Wadsworth.
The Bend Park & Recreation Foundation is an independent non-profit organization that exists to raise funds and support the programs, projects and facilities of the Bend Park & Recreation District. Incorporated in 1977, the Foundation has a long and successful history of providing stewardship for donations and supporting recreation opportunities for the community.
The three new board members join Jane Dunham, Ted Schoenborn and Paul Taylor on the board.
Over the decades, the BPR Foundation has led many fundraising efforts including:
Funded the original skateboard area at Ponderosa Park.
Purchased and restored the historic Bend Amateur Athletic Club (Old Bend Gym). Now owned by Bend Park & Recreation District, the facility is currently rented to The Boys and Girls Clubs of Bend for $1/year.
Funded and built two covered shelters and a playground at Big Sky Sports Park. 70% of the construction cost was donated by the community.
It served as a fiscal sponsor for projects including the Bend Heroes Memorial Plaza at Brooks Park, a memorial plaza established as place to honor local veterans and first responders, and for the development of the pickleball courts at Pine Nursery Park, in association with the Bend Pickleball Club, and the placement of art in parks as part of an agreement with Art in Public Places and the Bend Foundation.
The BPR Foundation hosted the Gopher Broke Scramble Golf Tournament from 2003 to 2016, a successful event that raised more than $150,000 in its history, providing support to recreation scholarships and free community recreation programs.
Currently, the BPR Foundation is focused on raising funds for recreation scholarships and providing support to Therapeutic Recreation programs. These are priorities for BPRD with resources coming from the Foundation, grants, partners and tax-supported funds.
"The past few years have demonstrated how our community can be served more fully with additional scholarship resources and I'm pleased to welcome Molly, Aleta and Hollina to our team to seek new ways to support BPRD's mission in our community," said Jane Dunham, BPR Foundation board chair. "They bring experience, passion and dedication that will be helpful to our group of volunteer board members."
The new board members are:
Molly Cogswell-Kelley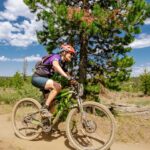 Molly moved to Bend in 1997 with her husband, Shawn and dog Louie and worked as the domestic violence woman's advocate at the Central Oregon Battering and Rape Alliance.  Next, she worked as an event director and membership coordinator with the Redmond Chamber of Commerce and then at Mt. Bachelor Sports Education Foundation (MBSEF) from 2005-2022.  She was the race director for the Pole Pedal Paddle, Cascade Cycling Classic, Thrilla Cyclocross Series as well as the director for the Ski Swap and the Snowball.
Currently, Molly is involved with a new non-profit road cycling program with retired professional cyclist, Chris Horner, which they Introduced to the community via the Bend Summer Weekly Criterium Series to connect potential members to the program. She spends her spare time in her garden, watching women's soccer matches on TV with her 15-year-old daughter and husband, exercising, volunteering, baking and making playlists.
Aleta Nissen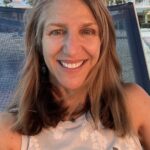 Aleta has lived in Bend since 1993 when she and her husband founded Wanderlust Tours. They operated Wanderlust for 30 years until recently retiring and handing it off to long-time and beloved employees. Aleta began volunteering at Juniper Swim and Fitness in 2009 and participated on the visioning committee for a new recreation center that would eventually become the Larkspur Community Center where she volunteers in retirement. She is a part-time fitness instructor with BPRD.
Aleta has always enjoyed sports and fitness and has pursued her interests in running, volleyball, softball, weight lifting and outdoor recreation. She has a degree in communications from the University of Wisconsin-LaCrosse. Aleta is also a voiceover artist, and she serves on the Tower Theatre Board of Directors. She lives in Bend with her husband Dave, daughter Annika and Zeus, their tiny-but-mighty bearded terrier.
Hollina Wadsworth, CFP®
Raised in Joseph, Oregon, Hollina enjoys exploring the mountains, kayaking, traveling and leading with kindness. She volunteers as a council member on the Central Oregon Estate Planning Council and has a special place in her heart for Big Brother Big Sister of Central Oregon where she has had a 10-year relationship with her little sister from the program. In the summertime you will often find her at a lake with her husband and two dogs, Dora and Lola.
Hollina is a CERTIFIED FINANCIAL PLANNER™ for Morgan Stanley Wealth Management, which means she has extensive education and knowledge in the key areas of financial planning, from retirement and efficient investment planning to insurance, estate planning strategies, education funding and more. She has a master's degree in personal financial planning as well as a bachelor's degree in business administration from Oregon State University.
To learn more and support the BPR Foundation at: https://www.bendparksandrec.org/about/foundation/how-to-give/.