Board summary for Dec. 6 meeting
December 8, 2022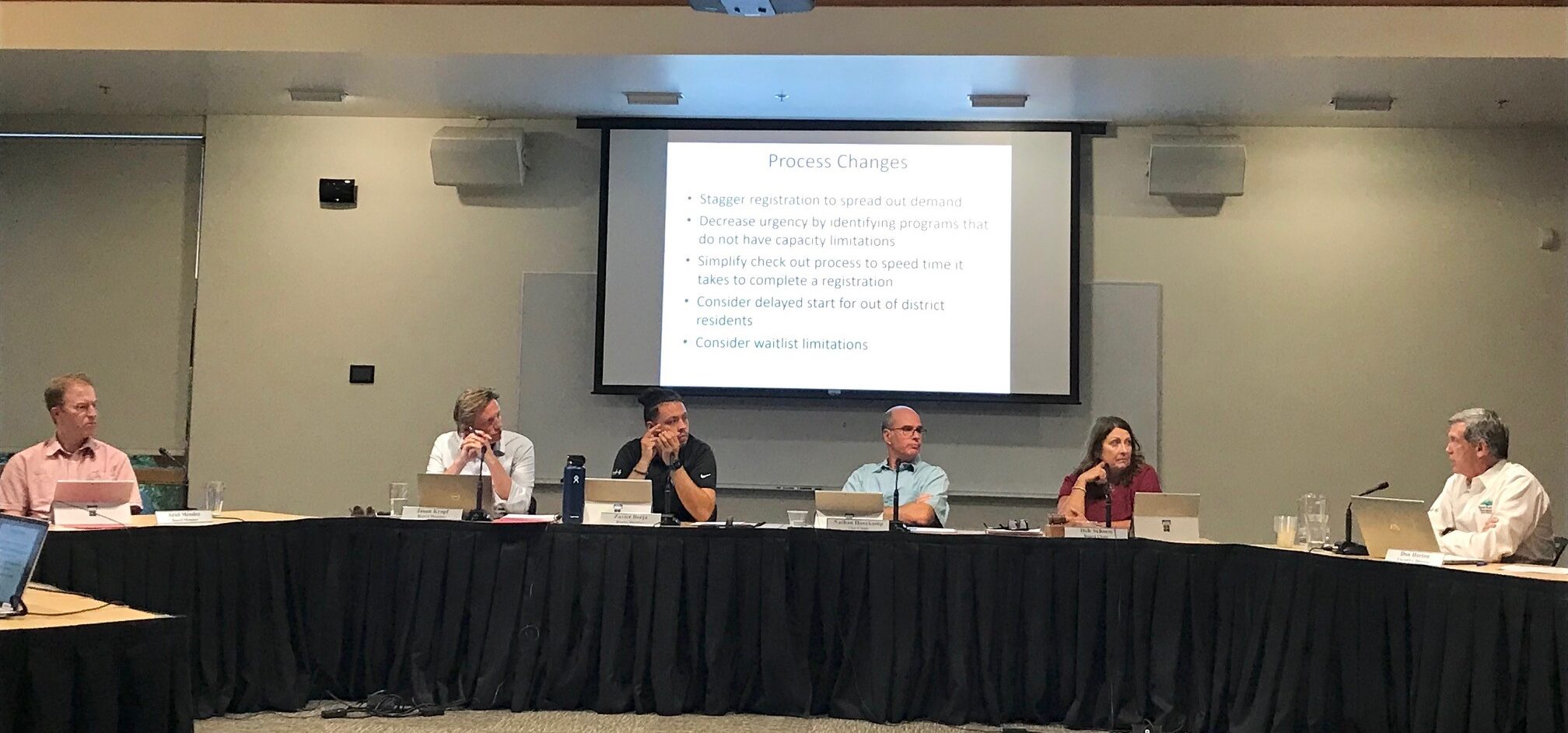 The BPRD board of directors bid a fond farewell to Ariel Méndez departing his service on the elected body at the Dec. 6 meeting. A recording of the meeting is available.
Director Ariel Méndez resigned his board of director's position after the recent election due to obligations with his new position as city council elect. Jason Kropf will finish his role as a board member at the next meeting, December 20.
The remaining board members will appoint others to finish the terms of service that end on June 30, 2023 (elections in May 2023).
In the work session-only meeting, the board of directors received an update on an access and parking analysis that was recently conducted for Riverbend and Farewell Bend parks.
The study, conducted by Kittleson & Associates concluded that "BPRD has a challenge with parking location and public perception rather than a supply deficit. Areas that are highly convenient and well-understood by the public to provide easy access to the river parks are heavily used; however, other facilities that are nearby are very underused."
The report identifies recommendations including infrastructure and management solution possibilities. Further discussion is expected at a future meeting.
Staff also highlighted three awards at the recent Oregon Recreation and Parks Association annual conference.
Alpenglow Community Park won a Design & Construction award for large projects more than $1.5 million. The 37-acre park opened in July 2022 in the rapidly growing neighborhood located in southeast Bend. This park has a lot of firsts for Bend parks — first dog agility features in off-leash areas, first bouldering area with accessible routes, first spray ground, first wheel chair swing – ensuring all community members can enjoy play, and the first off-grid power community park with solar panels.
Jenny McGee, BPRD's Outreach Supervisor, was recognized with the Rising Professional Award. Jenny has worked with BPRD in a few positions in the last 5 years — first as a therapeutic recreation inclusion facilitator, next as a recreation assistant, and for the past year as the outreach supervisor. In spring/summer 2020, she accepted a temporary assignment in Park Services, gaining valuable insights and appreciation for the work by non-recreation colleagues. In outreach, Jenny teams with Kathya Avila-Choquez to ensure we build strong, trusting relationships and offer inclusive methods of program delivery. Jenny also serves as the chair of our Employee Relations Committee.
A BPRD staff member was honored for past work for Corvallis Parks and Recreation. Joelle Elston, BPRD Customer Service Supervisor, was awarded for her previous work in Corvallis and was named Aquatics Professional of the Year. Work completed within the past 5 years is eligible for the award.
The next board meeting is Dec. 20.