Illegal activity impacting Bend Park & Recreation District restrooms
October 13, 2023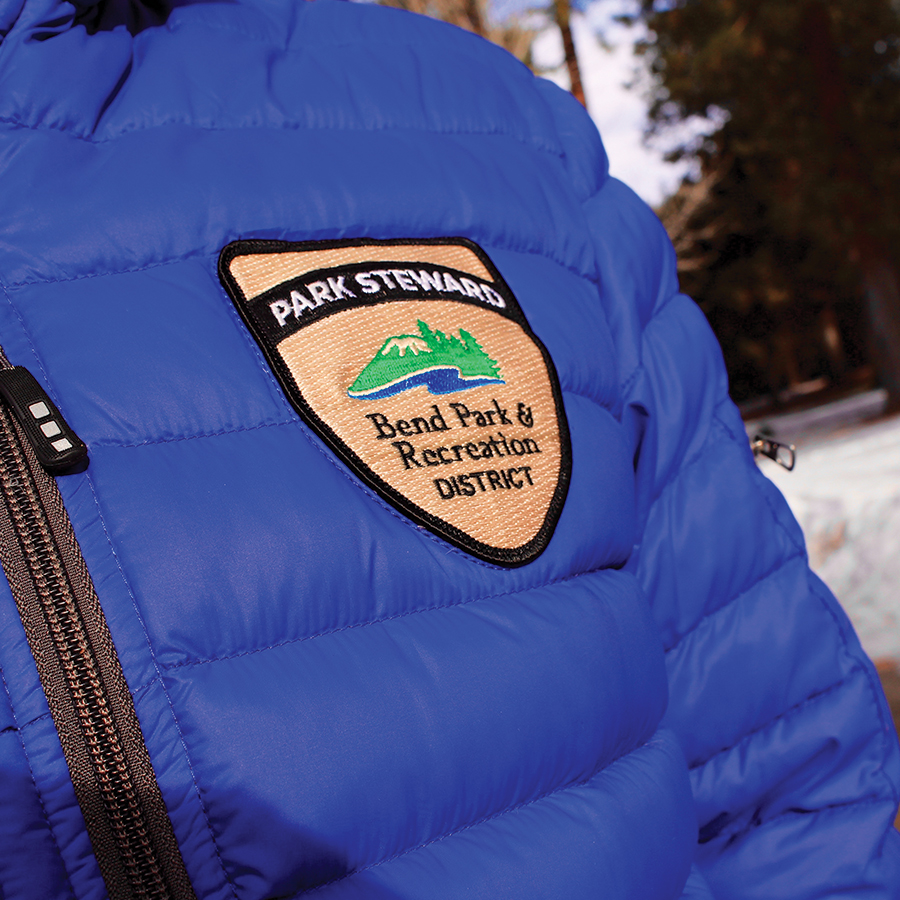 The Bend Park and Recreation District has experienced a steep increase in illegal activities and vandalism in its restrooms and wants to make the public aware of the issues and efforts to protect health and safety for all.
District staff maintain data for inappropriate restroom use and has 35 incidents under this category to date in 2023. This is an 84 percent increase in occurrences for the same time period in 2022.
According to BPRD staff, there are people who use the restrooms for prolonged periods of time for numerous reasons that are not the intended purpose of public restrooms. The most concerning to staff relate to drug use and vandalism.
Drugs
This summer, BPRD staff closed restrooms an average of two to four times per week and often restrooms have to be closed for 24 hours or longer for each occurrence of drug-related use. Closure is necessary due to safety concerns for all restroom users as a result of drug use and substances being discovered in restrooms.
Custodial staff and park stewards are regularly responding to these situations across Bend with frequent incidents at Pioneer, Juniper and McKay parks, and must take precautions for their own as well as the public's health and safety. Odors linger and take time to dissipate. And unknown substances should not be touched by anyone who isn't properly equipped and trained.
"The public should be aware of unsafe and illegal behavior that is occurring in the community and take steps to protect yourself and others when you visit public spaces, including parks," said Jeff Hagler, BPRD park stewardship manager. "Always supervise children in public restrooms to reduce the chance of touching an unknown substance or paraphernalia that may be hazardous or worse."
BPRD partners closely with City of Bend Police Department regularly on calls for service and the collaboration helps to train and prepare parks staff to protect themselves and take the necessary steps to temporarily close facilities when needed. Consequences for inappropriate restroom use may include exclusion from park district property. Park stewards do not have citation authority, and work closely with law enforcement partners to respond and assist with vandalism investigations and enforcement.
"Park stewards check the restrooms nearly every time we patrol a park and spend quite a bit of time monitoring for suspicious activity and we encourage reports of activities if observed by the public," added Hagler.
From June 1 to Sept. 1, park stewards have reported 942 restrooms checks. Contracted security officers and BPRD custodial staff regularly check restrooms too.
Vandalism
In a two-week time period, the restrooms at Alpenglow Community Park were vandalized twice with fire and damage estimated at $1,050 in materials and labor costs.
Park Services compiled data from the first six months of the calendar year about vandalism and compared data with the same timeframe in 2022. This year is slightly better than last year, but the resources dedicated to addressing vandalism are still significant.
"In addition to the work created by vandalism, the time and materials needed to respond to it means other priorities for park and trail maintenance don't happen or are delayed because this becomes a higher priority on a weekly and daily basis," said Jason Monaghan, BPRD facilities manager.
To date, 914 hours have been spent responding to vandalism occurrences this year.
Patience and understanding are appreciated if a community member visits a park or facility and a restroom is temporarily closed.
"We wish all our services could be up and running too, but at times, we must close restrooms for the public's safety as well as our staff," added Monaghan.
How to report observations
To report a park maintenance issue or request park steward assistance Monday through Friday, 7:30 a.m. to 4 p.m., call 541-388-5435.
After hours (Monday – Friday, 4:00 pm – 7:30 am and on weekends) call 541-388-5435. When instructed "press 2" to reach the on-call operator. The on-call operator will direct information to appropriate staff.
Non-urgent concerns or questions can be emailed to info@bendparksandrec.org.
For emergencies, call 911 for City of Bend Police.