Leash and dog rule reminders coming to parks and trails March 28 to March 30
March 24, 2023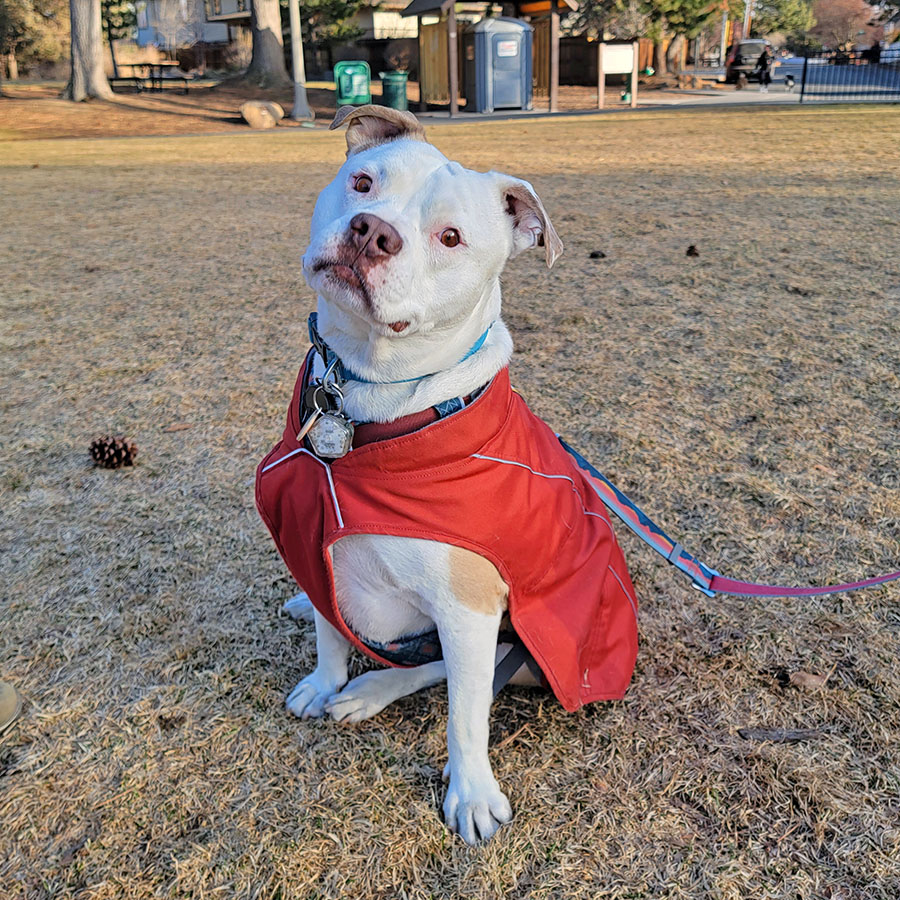 Parks and trails will be busy this spring and Bend Park and Recreation District and the City of Bend Police Department are partnering to remind pet owners about leash requirements.
Instances of off-leash dogs in the 80+ parks in the Bend Park and Recreation District that are not designated off-leash areas are one of the most frequent issues raised by park and trail users. It's also a common complaint to Bend Police.
The BPRD park stewardship team and the Bend Police's Community Service Officers will be out in parks and on trails March 28 to March 30 with reminders about the important safety reasons for leashing furry best friends. The team will also have treats and giveaways as 'thank you' for those following rules.
Dogs are required by city ordinance to be on leash in any public area in the city of Bend except in designated off-leash areas. The patrol efforts aim to inform community members about the possible enforcement actions that can include a 30-day exclusion from park district property and/or a $250 fine and being held responsible for a dog's actions in civil or criminal cases.
Additionally, dog owners are to clean up after their dog. To help out, dog waste bags and trash receptacles are available at many Bend parks and trails.
"While it's tempting to view all open grass areas as off-leash dog play areas, it's not safe for other park users," said Jeff Hagler, BPRD park stewardship manager. "Off-leash dogs can easily get in another user's way on a trail and cause an accident or injuries. Off-leash dogs can instigate aggression problems or fights with leashed dogs and encounters with children or adults who are allergic or fearful can be terrifying even with 'friendly' dogs."
BPRD has nine dog off-leash areas in local parks, including:
Alpenglow Community Park (61049 SE 15th St.) 3.9 acres, fenced with small dog area and agility amenities.
Big Sky Park (21690 Neff Rd) 5 acres, fenced.
Discovery Park (1315 NW Discovery Park Drive) 1.6 acres, fenced.
Riverbend Park (799 SW Columbia St) 1.1 acres, fenced with river access and small dog area.
Ponderosa Park (225 SE 15th St) 2.9 acres, fenced with small dog area.
Bob Wenger Memorial Off-Leash Area at Pine Nursery Park (NE Purcell Rd) 18.8 acres, fenced with seasonal splash pad and small dog park.
Hollinshead Park (1235 NE Jones Rd) 3.7 acres, unfenced.
Overturf Butte Reservoir (Skyliner Summit Loop) 4.6 acres, fenced.
Awbrey Reservoir (NW 10th and Trenton) 5 acres, partially fenced (not fully enclosed). Note: acreage is approximate.
Learn more on the Dogs in Parks webpage.