Summary of June 21 BPRD board of directors meeting
June 22, 2022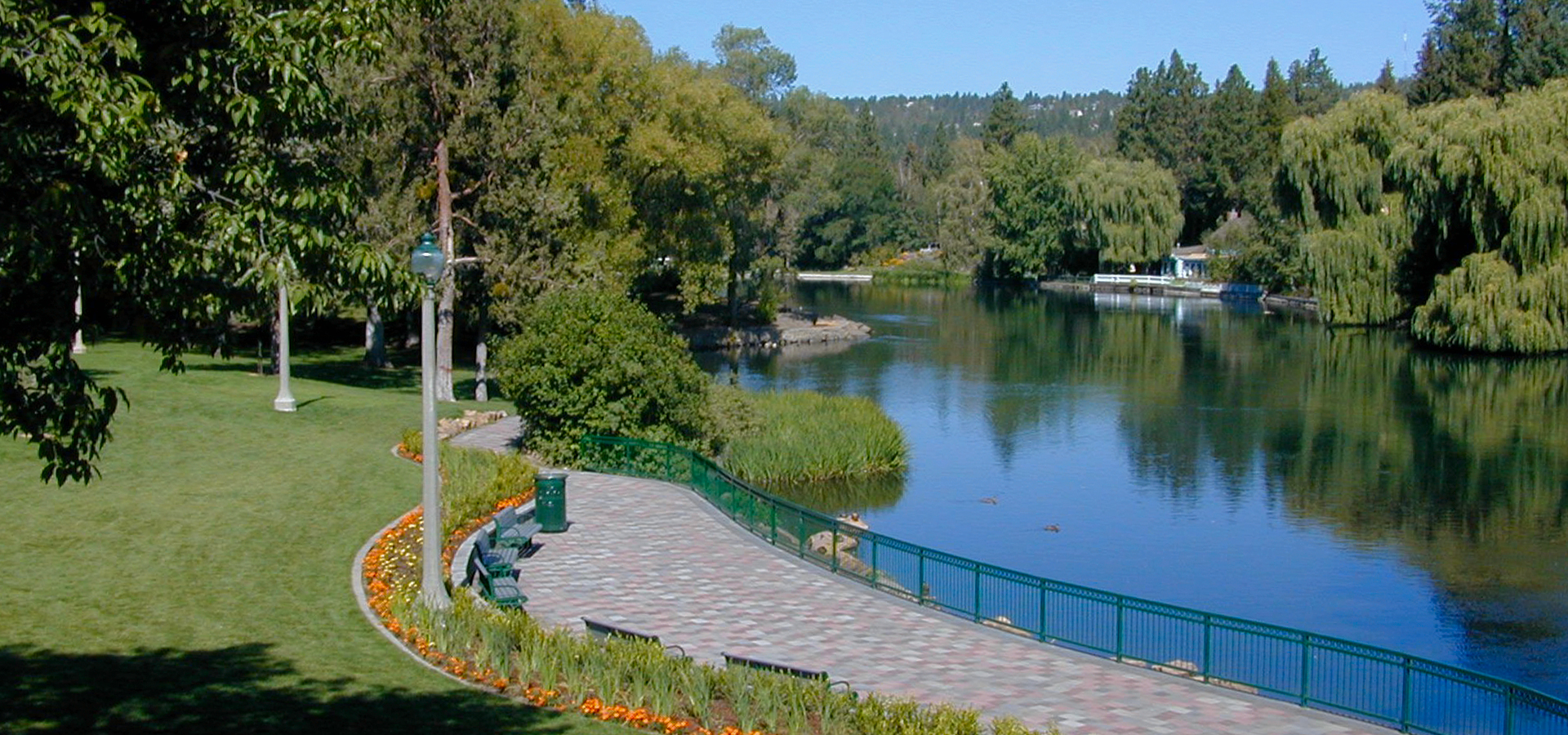 The Bend Park and Recreation District board of directors met on June 21 and approved acceptance of a donation of Mirror Pond. The elected officials also approved an education assistance policy and learned about a $380,000 grant received to fund additional recreation scholarships. A recording of the meeting is available.
The district is currently constructing a missing section of the Deschutes River Trail in Drake Park. As part of that project, district staff has been pursuing necessary trail easements from adjacent property owners to complete the project. A portion of the trail project is being constructed on property owned by Mirror Pond Solutions (MPS), requiring the district to obtain a trail easement, or other rights from them.
During the course of the negotiations for the easement, MPS offered to donate their ownership in the pond property (at no cost) to the district, rather than enter into a separate trail easement agreement. There are no costs associated with the acceptance of this property other than some closing and legal costs associated with negotiating and finalizing the donation. The board of directors authorized the executive director to proceed with finalizing the donation agreement. The deed will contain a restrictive covenant requiring the property to be used for public purposes.
In an effort to encourage employees to professionally develop and to create a short and long-term retention tool, the district developed an Education Assistance policy that will reimburse an employee seeking education from GED through master's degree programs. The policy provides for up to $5,250 per year, with a lifetime maximum benefit of $21,000 for benefited employees. Reimbursement includes tuition and books based on an employee receiving a C- or higher grade or a pass in a pass/fail grading system. The district budgeted $50,000 for education assistance in the annual budget and the board of directors adopted the policy.
In the work session, the board received an update on actions being undertaken to improve the registration experience. They also heard an update on Kids INC registration for next school year. Matt Mercer, recreation services director, also shared news about a $380,000 Oregon Community Summer Grant award that will provide additional financial assistance to qualifying families so that all children can benefit from its many recreation opportunities this summer. Learn more here.
The next board meeting is July 5.