BPRD board agrees to plans for future Art Station
September 20, 2023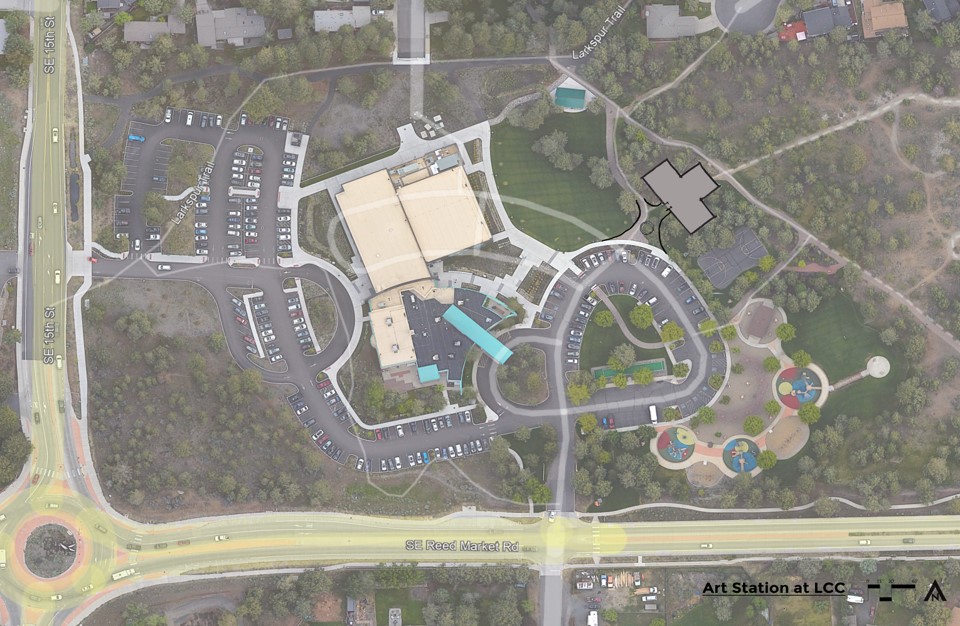 The Bend Park and Recreation District will build a future Art Station following agreement from the board of directors at its Sept. 19 meeting.
In fall 2016, BPRD worked quickly to restart Art Station programs that were previously offered by Arts Central in the same building when the not-for-profit organization closed. Programs have featured a variety of mediums including painting, drawing, printing, sculpture, jewelry, glass arts, ceramics, pottery, textiles and mixed media.
The Art Station was previously located in the train depot in the Old Mill District. The Old Mill District discontinued a generous low-cost lease in April 2022, so the building could support the growing use of the amphitheater. This arrangement was intended to be temporary and was communicated to BPRD in advance.
Since spring 2022, the district has offered youth and adult art programs at Larkspur Community Center, Harmon Hobby Hut and in various Bend area schools. During this same period, district staff have been exploring potential sites and facilities for a future home for district art programs.
District staff recommended and the board agreed that a new Art Station facility should be built at Larkspur Park.
"Constructing a new facility for the Art Station at Larkspur Park provides considerable opportunities for shared staffing, co-programming and scheduling coordination," said Matt Mercer, recreation services director. "The placement within a park also provides direct connection to both developed and natural areas that will enhance art programming and ignite creativity for youth and adults."
Larkspur Park offers neighborhood park amenities plus some community features to create a multi-generational atmosphere adjacent to Larkspur Community Center at 15th Street and Reed Market Road. Larkspur Park has benches, paver walkways, a restroom, a meadow, a shade shelter, bocce court, horseshoe court, basketball court, connection to the Larkspur Trail, and other active areas.
Rotary clubs of Bend funded the construction of an "all children's playground" in Larkspur Park, which is active year-round.
Constructing a new Art Station facility will allow spaces to be specifically designed to and built for the intended uses, including size and dimensions of rooms, utilities, finishes, etc.
Staff estimates the cost of the facility to be within the current budget allocation of $2.5 million in the district's Capital Improvement Plan. This includes $500,000 in the current fiscal year and $2 million for Fiscal Year 2024-25.
A construction timeline is being developed now and staff anticipates opening the facility by summer 2026.