Deschutes River Selected as a 2023 Leave No Trace Spotlight
July 17, 2023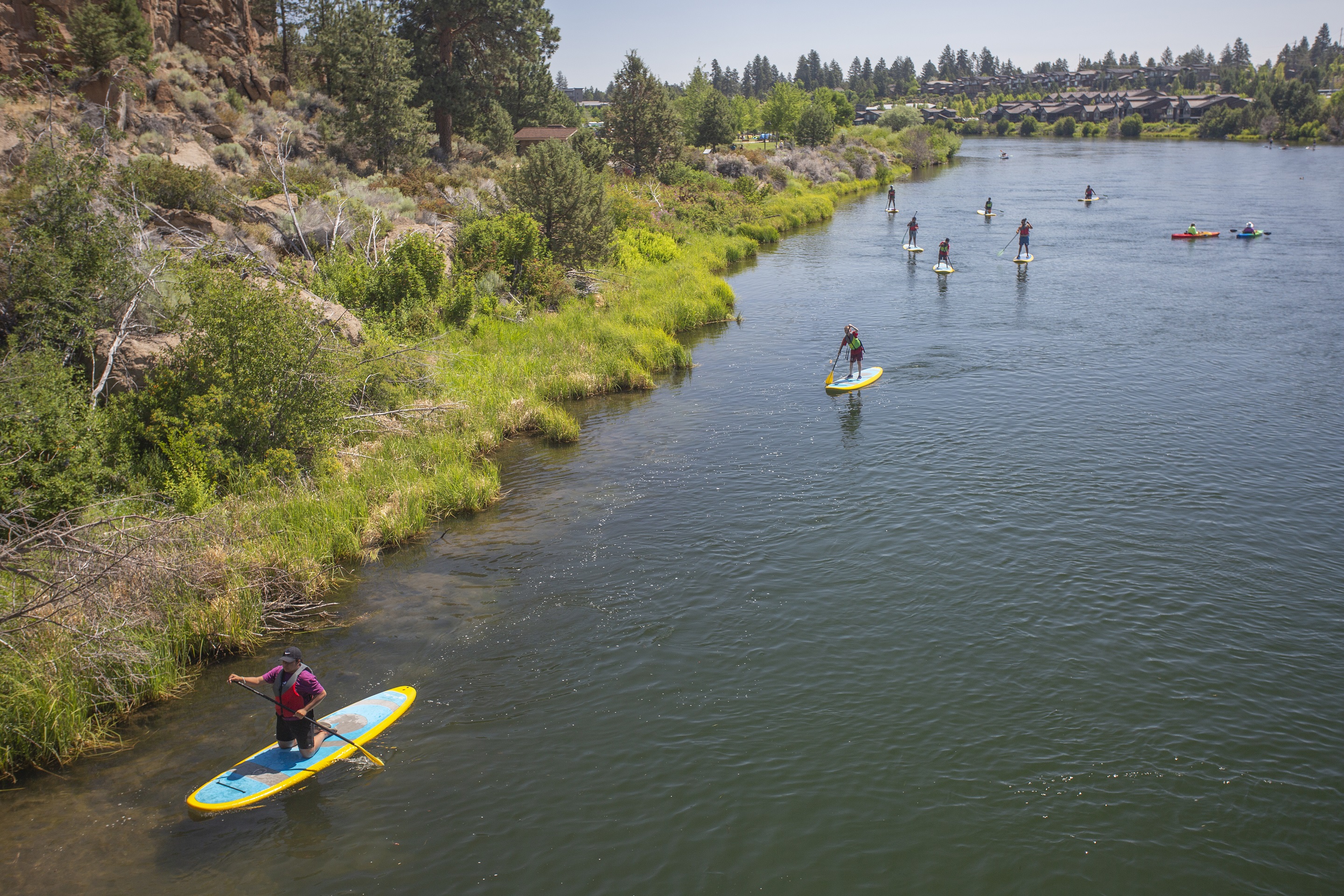 Bend will have special visitors the last weekend of July as a Subaru/Leave No Trace Traveling Team will be in town, working with Bend Park and Recreation District and Upper Deschutes Watershed Council to educate community members with Leave No Trace education as well as to partner on restoration and stewardship projects.
The Leave No Trace organization has selected the Deschutes River as a 2023 Spotlight site — one of only 20 spotlights across the U.S. As outdoor areas all over the country are being impacted by record use, this new initiative from Leave No Trace shines a light on communities rising to meet this challenge with multi-day, on-site education and stewardship programs. The goal of the initiative is to equip each Spotlight area with relevant Leave No Trace tools that address the impacts the site is facing and ultimately, to foster healthy lands and people.
"The Spotlight initiative highlights the great steps a community can take to protect an area that they cherish," according to Dana Watts, the Executive Director of Leave No Trace. "This year, the Airbnb Community Fund has made this program possible through a generous grant."
Watts continues, "The three-day Spotlight features Leave No Trace education for the public at large. It also will include opportunities for the community and our Subaru/Leave No Trace Traveling Team, who will be there conducting the initiative, to roll up their sleeves together at the Spotlight site and get some work done."
"Visit Bend is excited to join together with Bend Park and Recreation District and the Upper Deschutes Watershed Council in welcoming the Subaru/Leave No Trace Traveling Team to Bend in order to promote responsible outdoor practices," said Serena Bishop Gordon, Sustainability Director, Visit Bend. "In raising awareness in our community around Leave No Trace principles– particularly among those enjoying the beauty of the Deschutes River– we aim to foster a culture of conservation and responsible recreation that will leave a lasting and positive impact on Bend's environment and inspires others to do the same."
The following events are part of the Leave No Trace weekend plans in Bend:
Friday, July 28: BPRD Community Celebration at Alpenglow Park
BPRD's Outreach Team hosts seasonal events in conjunction with partner organizations to build relationships and trust with historically underserved community members. The July 28 event will include Leave No Trace sharing information and activities, along with others, to involve children and families in conservation principles.
Saturday, July 29: Upper Deschutes Watershed Council's Deschutes River Cleanup
River and riparian cleanup activities will take place along the Deschutes River at five different stewardship sites. Community volunteers of all ages are invited to pull invasive weeds, remove litter from the stream banks, and support scuba divers who will be instream to pull debris out of the river itself. Thanks to volunteers' hard work last year, UDWC removed approximately 2,600 pounds of garbage and weeds from the Deschutes River and its sensitive riparian areas. Advanced registration required (sold out).
Sunday, July 30: Family Float with Tumalo Creek Kayak & Canoe's Green Tube Program
Tumalo Creek Kayak & Canoe rents durable gear for thousands of river users each year. They introduced a Green Tube Initiative to help keep the Deschutes River healthy, beautiful and clean. River users can request a green tube at Park & Float (on Simpson Avenue and Bradbury Way) and receive a grabber and mesh bag to pick up trash along the float route. In exchange for the help with trash removal, the rental is free. A group of local families with Raising Littles Bend will participate in the green tube program and include the next generation in stewardship and conservation.
In addition, the Subaru / Leave No Trace traveling team will be on site from 10 am to 2 pm to help educate the community about how to Leave No Trace while floating on the Deschutes River.
More information is available on the Leave No Trace website: https://lnt.org/event/leave-no-trace-spotlight-riverbend-park/.
About Leave No Trace
Using the power of science and research, education for all, and stewardship to support and protect nature, Leave No Trace is on a mission to ensure a sustainable future for the outdoors and the planet. The Spotlight program is the newest education offering from Leave No Trace. Additional support for 2023 Spotlights comes from the Airbnb Community Fund. Learn more at: www.LNT.org.
Facebook: @LeaveNoTraceCenter
Instagram: @LeaveNoTraceOrg
Twitter: @LeaveNoTrace
LinkedIn: @LeaveNoTrace