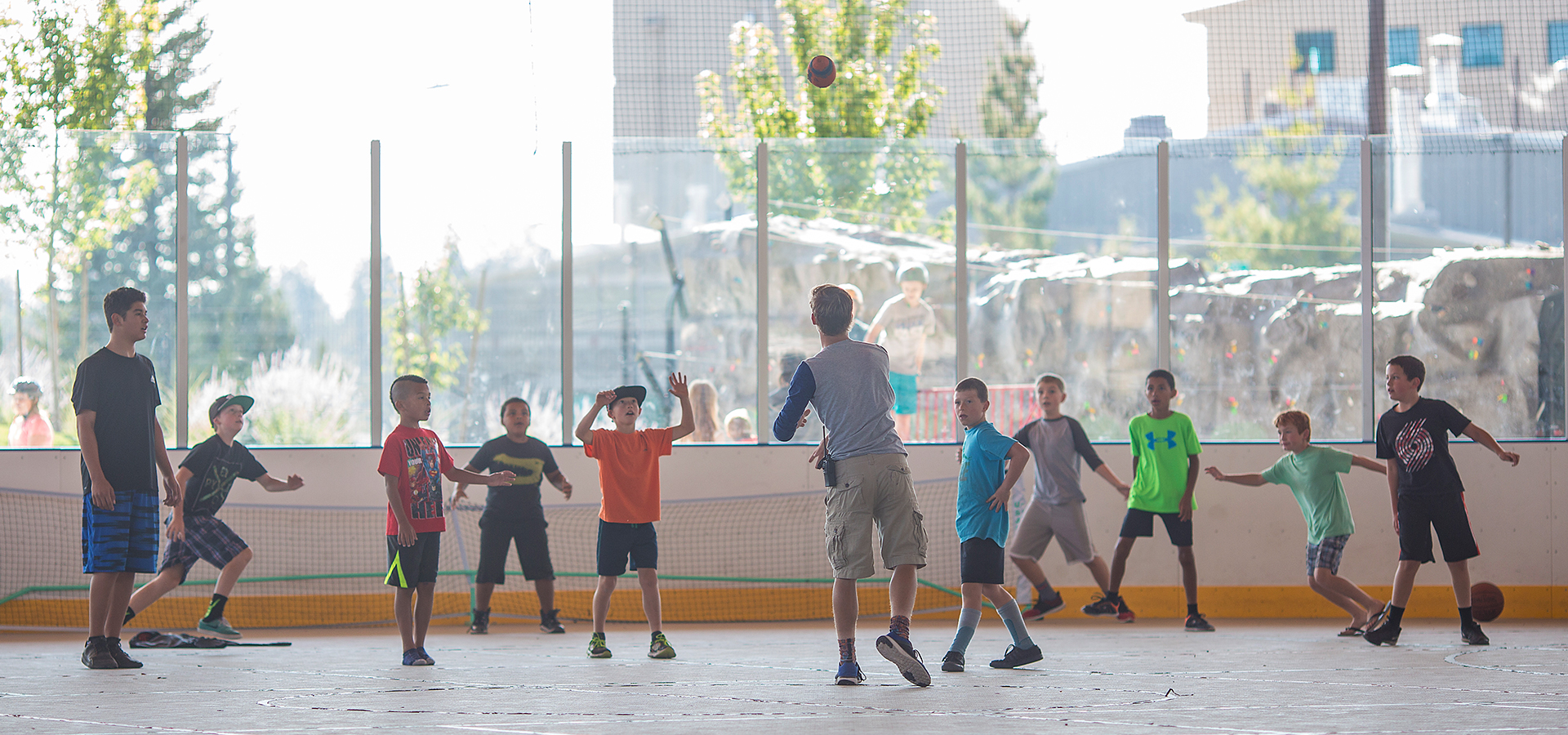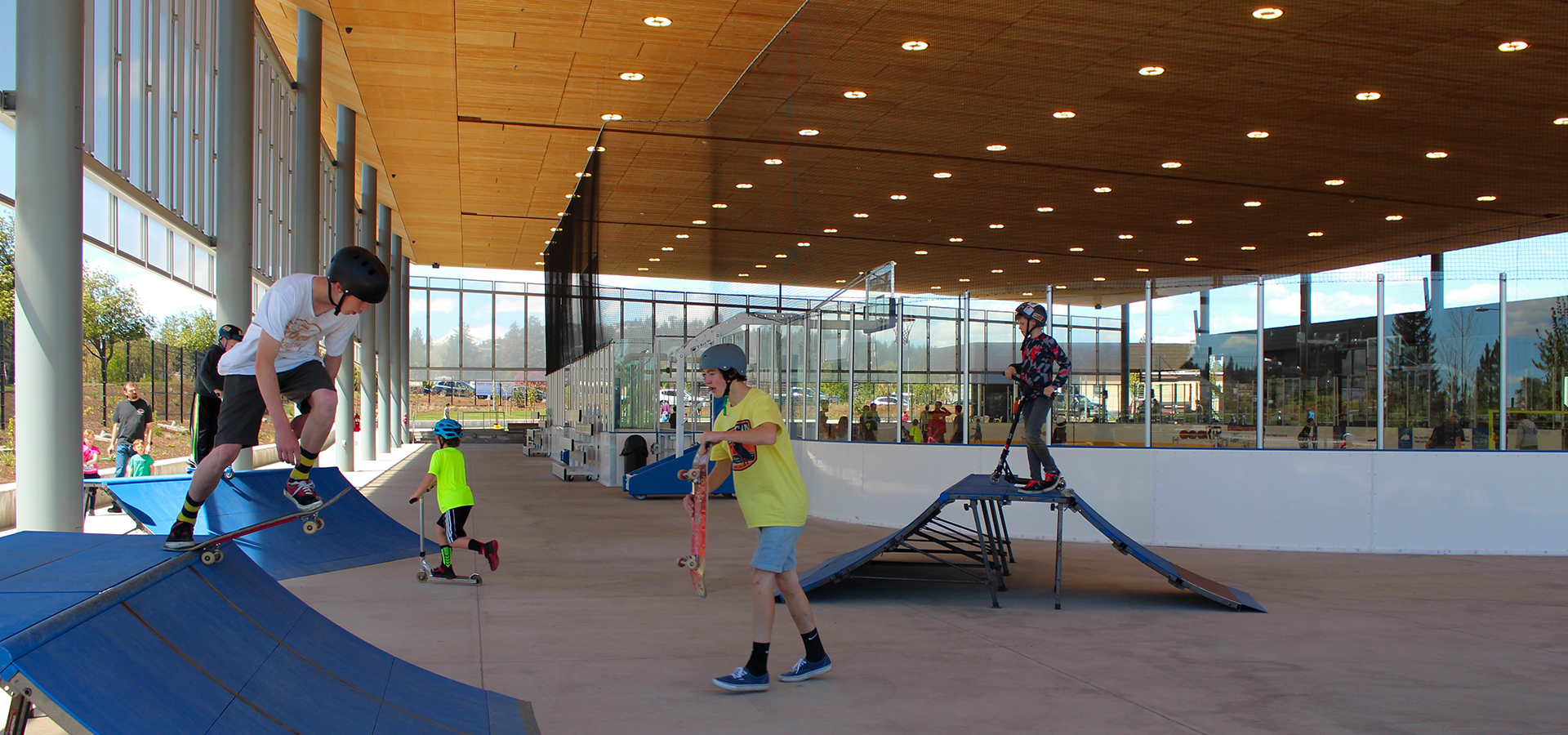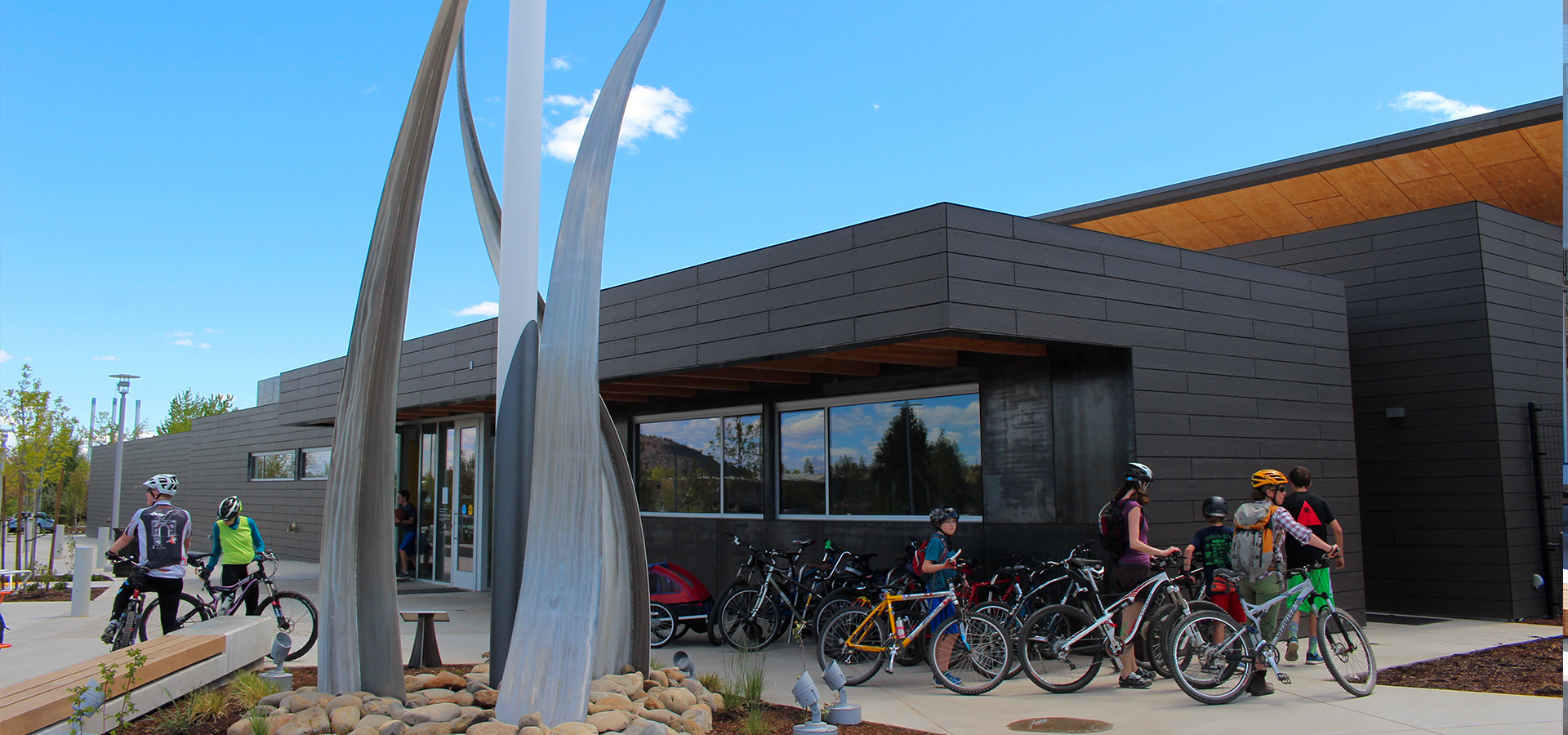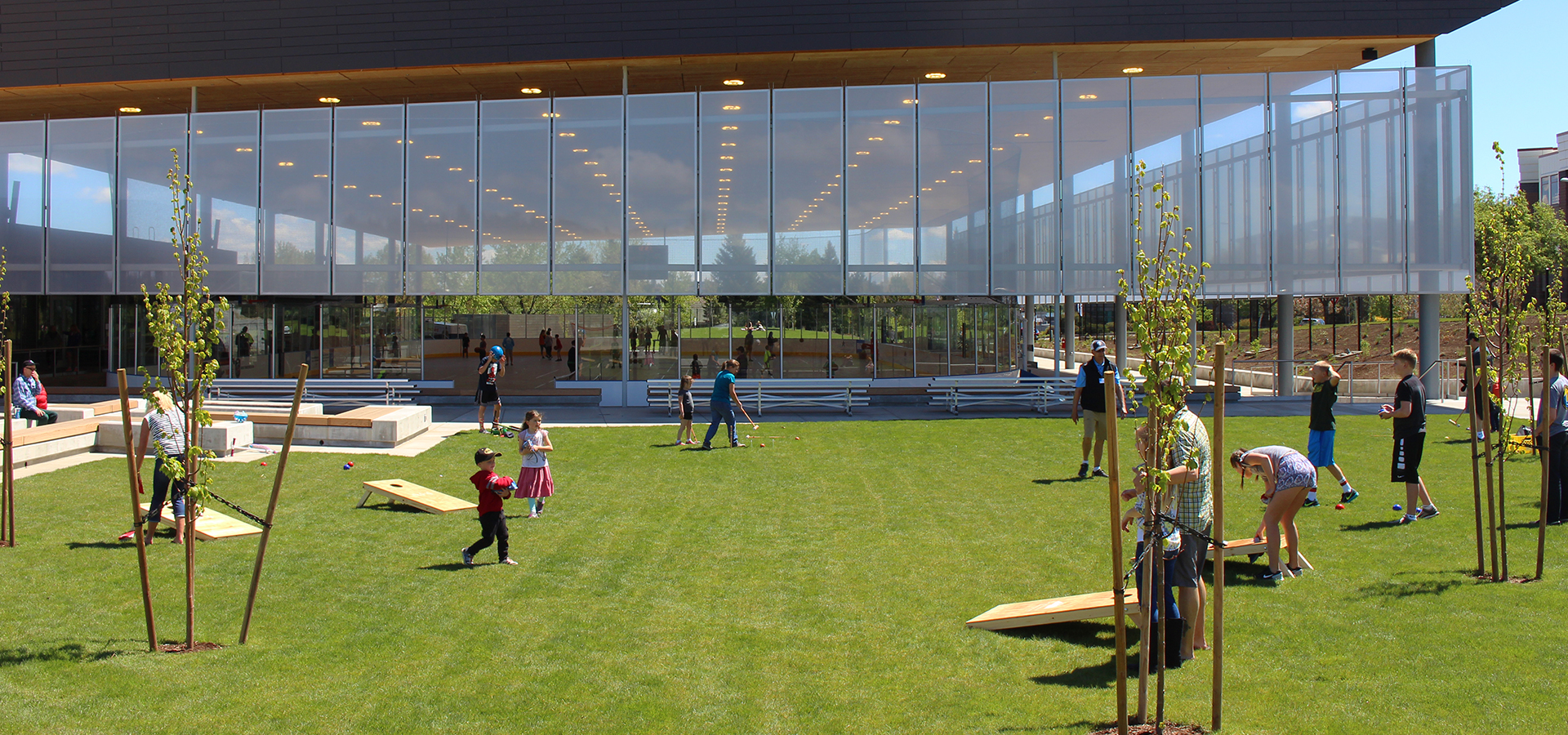 {"autoplay":"true","autoplay_speed":"3000","speed":"300","arrows":"true","dots":"true","rtl":"false"}
The Pavilion in Bend is a breathtaking venue that's ideal for everything from private birthday parties to large public events! Groups from 10 to 200 people or more are welcome with advance reservations.
The Pavilion features an indoor viewing room with fireplace, making comfortable and fun viewing opportunities and a place to enjoy food, drinks and a celebratory dessert.
Rentals are available May through October:
April – June: Parties, Picnics, Receptions, Daytime Meetings are ideal.
June – August: Parties, Picnics, Receptions are preferred.
Sept. – October: Large Public Events, Parties, Picnics, Receptions, Daytime Meetings are ideal.
Weekends: Saturday and Sunday 9:00 am – 11:00 pm
Weekday hours and availability vary. Please inquire.
The building must be vacated by 11:30 pm.
Additional hours may be available. Call for more information.
Total facility can host 25 to 800+ people
Outdoors – Covered: 20,000+ sq. ft.
Outdoors: 4,500+ sq. ft.
Indoors: 1,200+  sq. ft.
In-District Rental Fees:
Daily Rates: $1250.00/private event, $1000.00/non-profit event, $1500.00/commercial event for up to 10 hours
Hourly Rates: $250.00/private event, $200.00/non-profit event, $300.00/commercial event per hour, 2 hr. minimum
See skate parties and group rates for more information on group use during ice season of The Pavilion.
Out-of-District Fees:
Non-residents will be charged a 20% out-of-district fee in addition to the in-district fee (above) to rent facilities. The following rentals are exempt from out-of-district fees.
Governmental agencies or non-profit organizations serving district residents
Exceptions as granted by the Executive Director
Want to know more? Compare banquet hall rentals.
To arrange for a personalized tour of The Pavilion, give us a call at (541) 389-7588.
1001 SW Bradbury Dr, Bend, OR 97702, USA (Directions)
The total number of parking spaces available to renters of the Pavilion is 64. Overflow parking is available adjacent to the Pavilion.
The Pavilion can be reserved for daily rentals up to 12 months in advance; hourly rentals can be made 90 days in advance. Group reservations must be made a minimum of 72 hours in advance.
There are no available downloads for this project
How to reserve a Facility, Picnic Shelter or uncovered Picnic Area.
Perfect for your private celebration or gathering.
Are you a business renting a park? Learn about businesses in parks guidelines.
The reservation window for each rental is as follows:
Picnic Shelters and Picnic Areas: up to 12 months in advance. Riverbend Park picnic shelter is 3 months in advance.
Aspen Hall: up to 18 months in advance.
Hollinshead Barn: up to 18 months in advance.
Marcoulier Event Room: up to 12 months in advance.
Riverbend Community Room: up to 3 months in advance.
The Pavilion: up to 12 months in advance.
PLEASE NOTE: Requests are NOT confirmed reservations.You will be contacted after making your request. Reservations are ONLY considered confirmed when a deposit or fee is paid.
Browse the facility rentals map and rate comparisons to find the ideal location for your event. These links will provide you with many answers to questions you may have regarding fees, location, capacity and amenities.
Check availability by clicking on the Availability Calendar for the site you select. Select your date on the calendar and sign in or create BPRD account to fill out a request form.
Submit a Request online. Be sure to provide as much information as possible.  Requests are NOT confirmed reservations. 
You will be contacted within 48 hours of submitting your request. Our customer service staff will confirm availability and gather more information regarding your event.
A deposit of $250 will hold and confirm your reservation for a facility or shelter rentals with 41 or more attendees. The remaining rental balance is due 30 days prior to event. When booking a picnic shelter or picnic area a full payment is required. If the reservation is made less than 30 days prior to event, the entire balance is due at the time of reservation."
All events held in facilities must provide a certificate showing $2 million general liability insurance per occurrence. Individuals and groups may request an alcohol permit in accordance with Park Rules that allow for exceptions to the prohibited activity. If alcohol is to be consumed in a BPRD park or trail, a permit is required. If alcohol is being served or present an additional rider on the insurance certificate is required and shelter renter must obtain an alcohol permit (issued by BPRD on behalf of the City of Bend Police) prior to the event. You can obtain an alcohol permit in person in any Bend Park & Recreation District facility.
Refund Policy:
A full refund will be readily granted if notified a week or more in advance. If notified six days or less before reservation date, BPRD will keep $25 of the reservation fee and the remainder will be refunded.
For frequently asked questions about our private event rentals, please visit our Shelter Rentals page.
If you have further questions, please call the customer service staff:
Customer Service
Customer Service Team
General rules and regulations for rentals: