Registration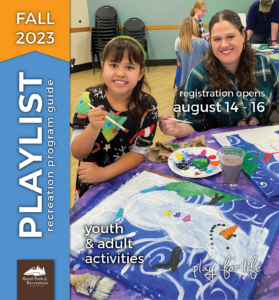 Fall 2023 registration
now open.
View the
Fall 2023 Playlist
Class Title: Sports Official
Class Code: SPT OFFICIAL
Hourly:
Varies
Benefits: Seasonal
OVERVIEW:
Provide officiating services to specific sports competitions. BPRD Sports Officials are responsible for providing an atmosphere of fun in a competitive, yet safe, environment.
SUPERVISION RECEIVED:
Works under the direct supervision of Sports Coordinator staff. Receive routine game day direction from Sports Program Assistant and Sports Facility Supervisor staff.
SUPERVISION EXERCISED:
Supervision is not normally a function of this position.
EXAMPLES OF DUTIES:
The information provided below encompasses the typical duties and capabilities linked with this classification.  Duties may include, but are not limited to the following:
Enforce/implement BPRD sports policies and playing rules in order to maintain an appropriate level of control, fairness and players safety.
Handle emergency situations as needed.
Complete required reports/paperwork.
Be aware of facility safety hazards and deal with them as quickly and efficiently as possible. If necessary, report safety hazards to supervisor.
Communicate on a regular basis with coaches, participants, parent/guardians and district staff.
Attend officials training clinics.
Annually complete concussion training.
Complete mandatory reporting training.
Perform job related duties as assigned.
KNOWLEDGE, SKILL, AND ABILITY REQUIREMENTS:
The individual in this classification is expected to possess and exhibit the following knowledge, skills and abilities.
Considerable Knowledge of:
Playing rules and regulations of specific sport required to do the job and safety guidelines related to assignment.
Skill and Ability to:
Apply and enforce playing rules of specific sport;
Exercise strong initiative and significant independent decision making;
Demonstrate strong leadership and problem solving skills;
Communicate effectively in both verbal and written form;
Interact with a variety of patrons/participants; and
Establish and maintain positive, respectful and cooperative relationships with all contacts.
QUALIFICATIONS:
The following are minimum qualifications for this classification.
Education, Experience, and Training
At least 14 years old; AND
Interest in sports
Licenses and Certifications:
Licensed by an accredited officials association or governing body.
Working Conditions
The following are working conditions, including environmental and physical demands, required for this classification.
Depending on program, duties may be performed either indoors or outdoors, which may include working in extreme weather conditions.
Work schedule is varied and may require evenings, weekends and holidays.
Hours vary depending on specific sports program needs.
The flow of work and character of duties involve normal mental and visual attention much or all of the time.
Physical exertion includes frequent use of hand signals, walking/running/jogging, bending and the ability to lift and carry up to 50 pounds unassisted, pushing, pulling and kneeling in order to deliver equipment and supplies.
Job stress may include dealing with crowds, uncooperative participants, difficult individuals, exposure to illness and periods of continuous demand.
Status:
Non-exempt
Part-time
Benefits: Seasonal
Current Job Opportunities