Reminder: Check Schedules or Email Prior to Activity
BPRD is experiencing difficulties with staffing which is causing some temporary cancellations of activities.
Drop-in Fitness, Swimming and Ice Skating:
Check online schedules prior to attending.
Registration Programs and Sports Leagues:
Check your email inbox prior to attending.
If a program is canceled, a cancellation email will be sent.
Event


January 31
Monday, January 31
9:00AM - 3:30PM
The board workshop is held annually. This day-long meeting is to present the board and budget committee members with financial […]
More
Registration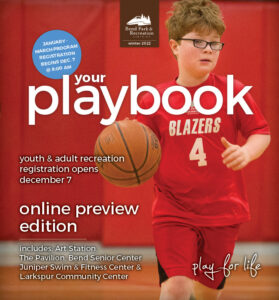 Winter 2022 registration is underway!
Preview the Winter 2022 Online Playbook and register online.
Here are some of Bend Park & Recreation District's featured trails. Click to see details.