Olympic Pool Closed: Juniper Swim & Fitness Center
Updated: Fri., Feb. 22, 2019 – 1:00 pm: The Olympic Pool at Juniper Swim and Fitness Center  is closed through Monday, Feb. 25, pending repair of a pump. Check schedules for updates.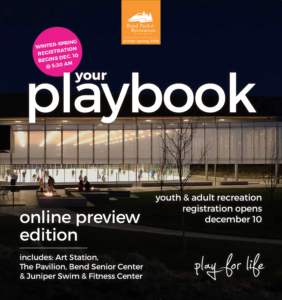 Winter-Spring registration is open!
View the Online Playbook
or register online.
Here are some of Bend Park & Recreation District's featured trails. Click to see details.