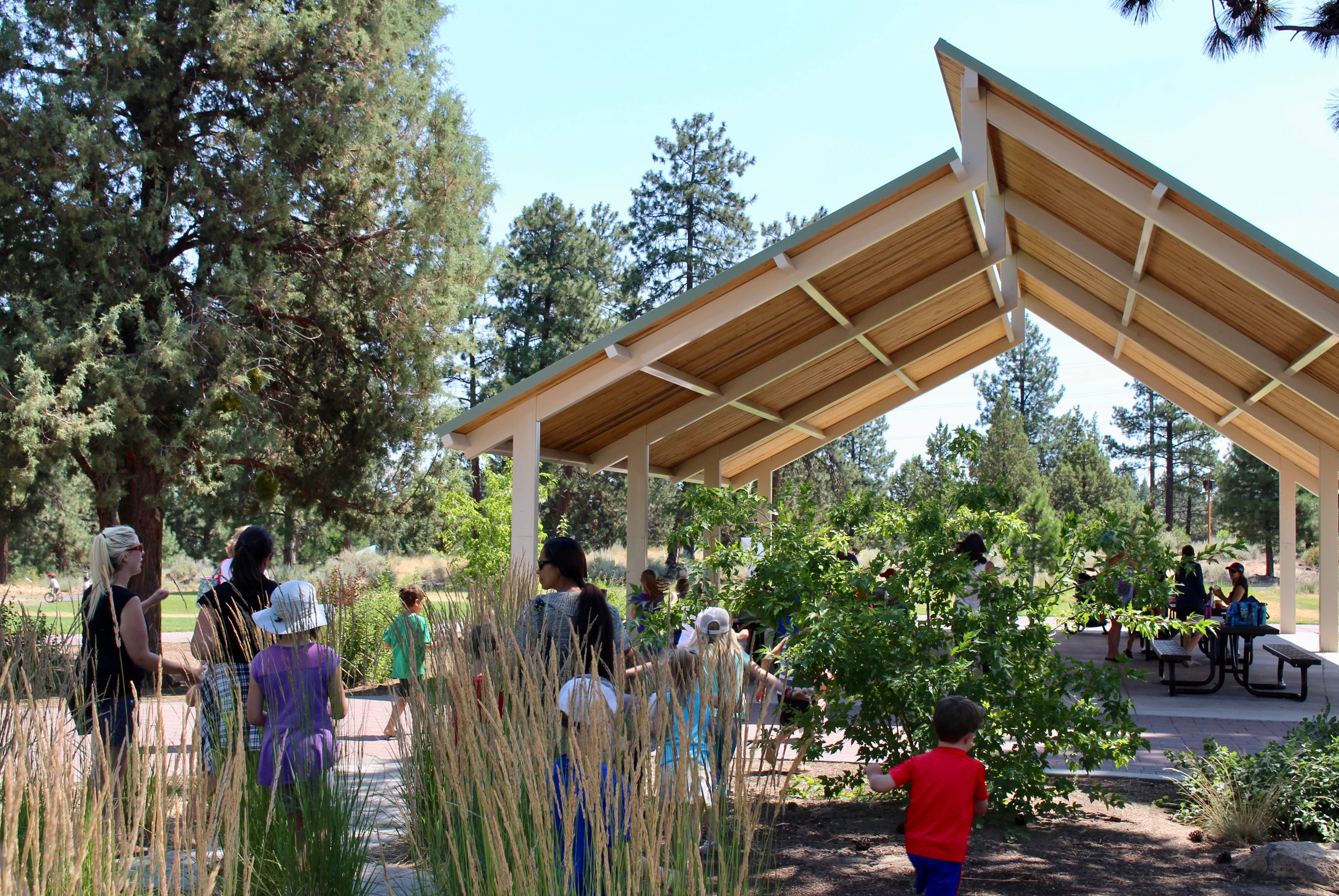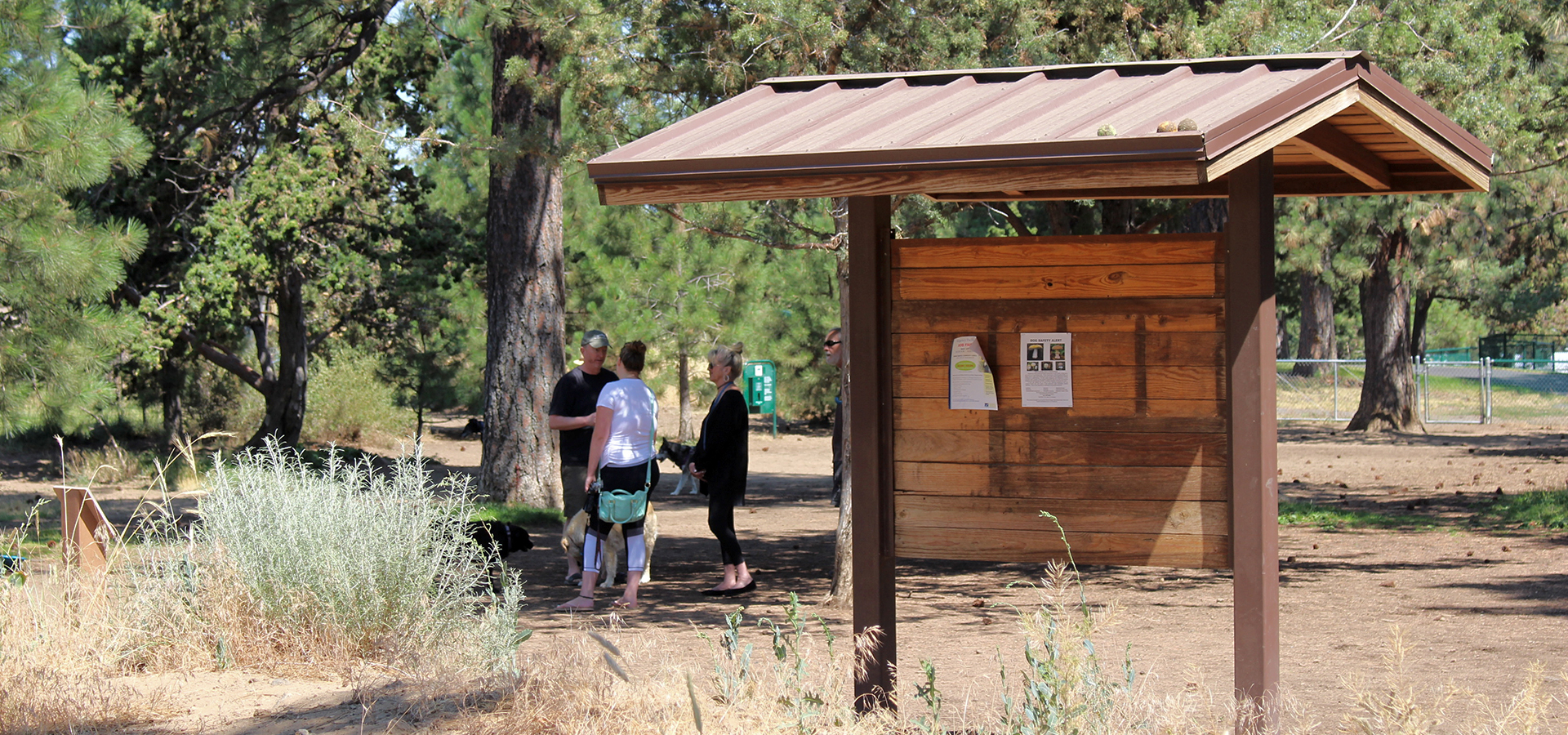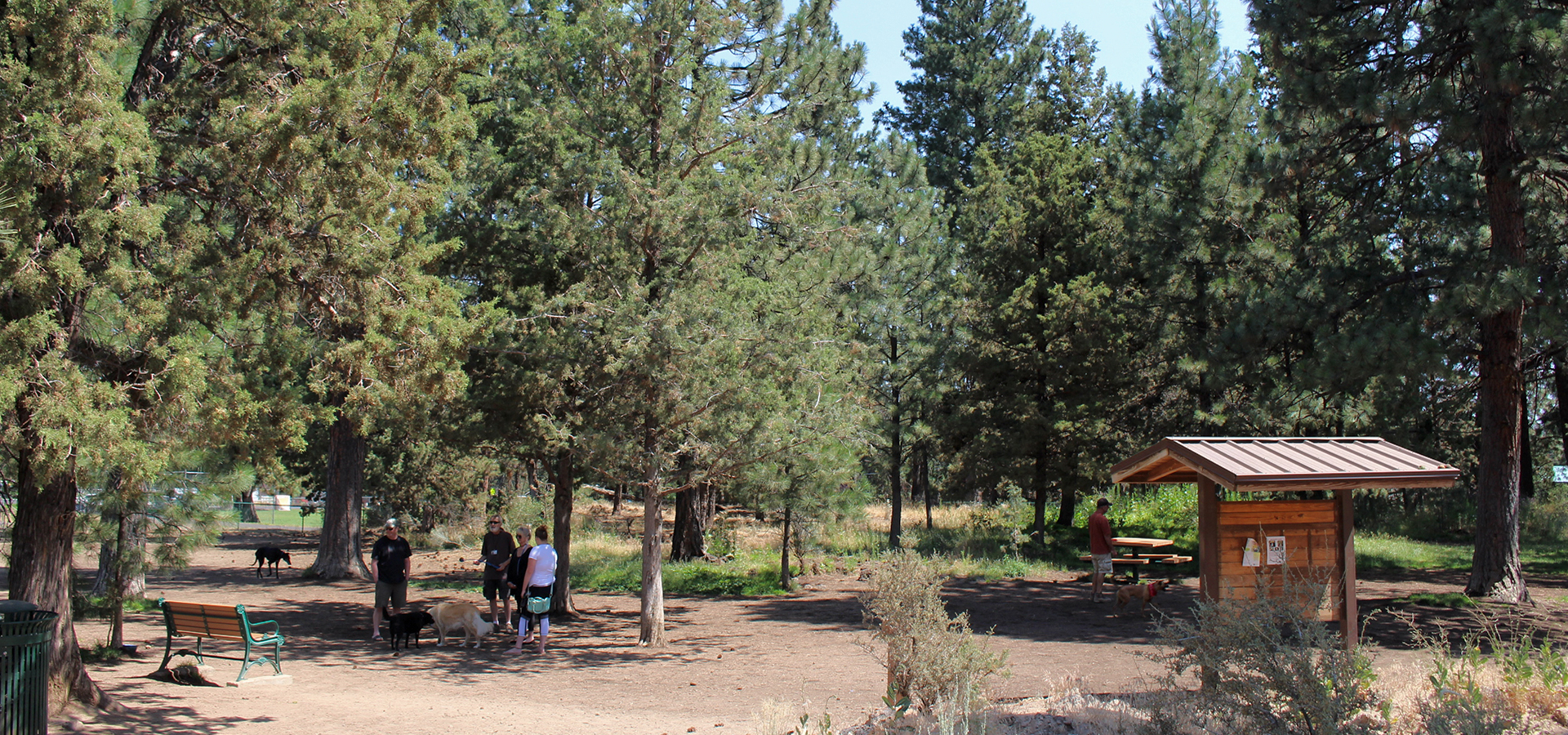 {"autoplay":"true","autoplay_speed":"3000","speed":"300","arrows":"true","dots":"true","rtl":"false"}
Shelter located in the center of Ponderosa Park with many activities for kids and families to do and is located off Wilson Avenue entrance and parking lot.
6 fixed rectangle picnic tables under the shelter and 2 square picnic tables outside shelter
Adjacent to playground, multi-use courts (basketball or pickleball) and off-leash dog park
Open lawn areas and trails
Coyner Trail – with interpretive signs trail through the park
Skatepark and skate path
Restrooms and water fountain
Field rentals may be available at additional cost
5 am to 10 pm
Seating capacity – 50 people, total capacity 100 people
In-District Fees:
Full payment must be made at the time of reservation. You can pay in-person or over the phone.
| Type of Rental | Groups of 0 - 30 | Groups of 31 - 60 | Groups of 61 - 100 |
| --- | --- | --- | --- |
| | No deposit | $100 deposit | $250 deposit |
| | No Insurance | No Insurance | Insurance required |
| Non-Profit | $65.00 | $80.00 | $110.00 |
| Private | $90.00 | $130.00 | $175.00 |
| Commercial* | $115.00 | $165.00 | $220.00 |
Groups over 100 are encouraged to rent a sports field.
*Insurance is required for all commercial rentals.
Out-of-District Fees:
Non-residents will be charged a 20% out-of-district fee in addition to the in-district fee (above) to rent facilities.
225 SE 15th St, Bend, OR, United States (Directions)
Parking lot off the Wilson Street entrance
Contact Information
For more information, please contact
Rentals and Events
Tel: (541) 706-6149
There are no available downloads for this project
Reserving a Picnic Shelter or uncovered Picnic Area.
Picnic shelters are the ideal space for small outdoor gatherings like family or company picnics. These rentals are for private, exclusive use of the shelter. While the surrounding park and amenities are available to use, you must share these spaces with the general public. Shelter rentals are for invited guests only. If you're interested in an event for the public to attend, see the Public Events page.
Picnic shelters reservations are available year-round, seven days a week. Summer reservations fill up fast, so book as soon as you can! Reservations can be made up to 3 months in advance. Shelters are offered as-is, rain-or-shine. See the map above to see where each rentable shelter is located. Small groups under 30 people may use any park on a first-come, first-served basis. If you'd like a guaranteed spot, you must reserve a shelter through the district. Planned events with more than 30 people must reserve a picnic shelter. Groups over 100 people are encouraged to rent a sports field. A shelter or designated picnic area may not be reserved for consecutive and/or recurring use (such as every Monday/Wednesday/Friday).
The district does not provide clean up or preparation for shelter rentals and requires renters to leave the facility in good condition or pay the cost of cleaning and repairs.
Are you a business renting a park? Learn about businesses in parks guidelines.
Insurance
Insurance will be required if the rental meets any of the following criteria:
Commercial/business in nature
Over 60 people attending
Alcohol is served or sold (Alcohol Permit is also required)
Has a bounce house, inflatable, or other large play equipment
Bend Park and Recreation District deems it necessary
When required, a certificate of insurance is due no less than 30 days prior to the reservation or event. Please see the insurance packet for more information.
Deposit
A damage/cleaning deposit must be paid for a shelter rental with 31 or more attendees. The deposit amount depends on the group size. Both deposit and rental fee must be paid to reserve the shelter. The deposit will be returned after the rental if left in good condition. Any garbage must be emptied in garbage cans or removed from the premises. All decorations must be removed and discarded by the end of the reservation time.
Refunds/Cancellations
A full refund will be given if notified 15 days or more in advance. If notified 14 days or less before the reservation date, the district will keep 50% of the reservation fee and the remainder will be refunded. There will be no refund given for cancellations within 24 hours of the rental. Exceptions may be made in cases of inclement weather or emergencies. Rain is not considered inclement weather.
How to Reserve
PLEASE NOTE: Requests are NOT confirmed reservations. You will be contacted after making your request. Reservations are ONLY considered confirmed when a deposit or fee is paid.
To rent a picnic shelter, complete the picnic shelter request form. Please allow at least two business days for BPRD to review the request form. Once the request form has been reviewed, BPRD will contact the primary patron listed with further information and next steps for booking. All request forms are responded to in the order they are received.
If you don't know exactly which park or date you'd like, contact Facility Rentals staff below to get started.
Questions? Contact:
For more information, please contact
Rentals and Events
Tel: (541) 706-6149
Field Information
These fields are used for Baseball, Softball, Soccer, Football, Lacrosse and other field sports. They are available March 1 through November 1 depending on weather and conditions.
Hal Puddy Field
This ball field has a 50' pitching distance; 60', 65′, 70′ and 80' base distances; and  with no outfield fence.
Want to host an event here?
Portions of this park are available for sports field rentals for practices and games from April 1 through October 31. All organized sport program use of Bend Park & Recreation District athletic fields requires a reservation and permit. Organized sport program use is defined as any time a group of individuals is practicing, playing contests, conducting drills, camps or other programmed activities under the coordination, direction and supervision of an individual or organization. The reservation process provides a user or organization the exclusive use of a field. Permits are enforced by Bend Park and Recreation District staff. Learn more about sports field rentals.
Other Available Fields:
Looking for other fields? See all rentable sports fields.
For additional information or questions, contact: