River recreation summary for 2022
November 10, 2022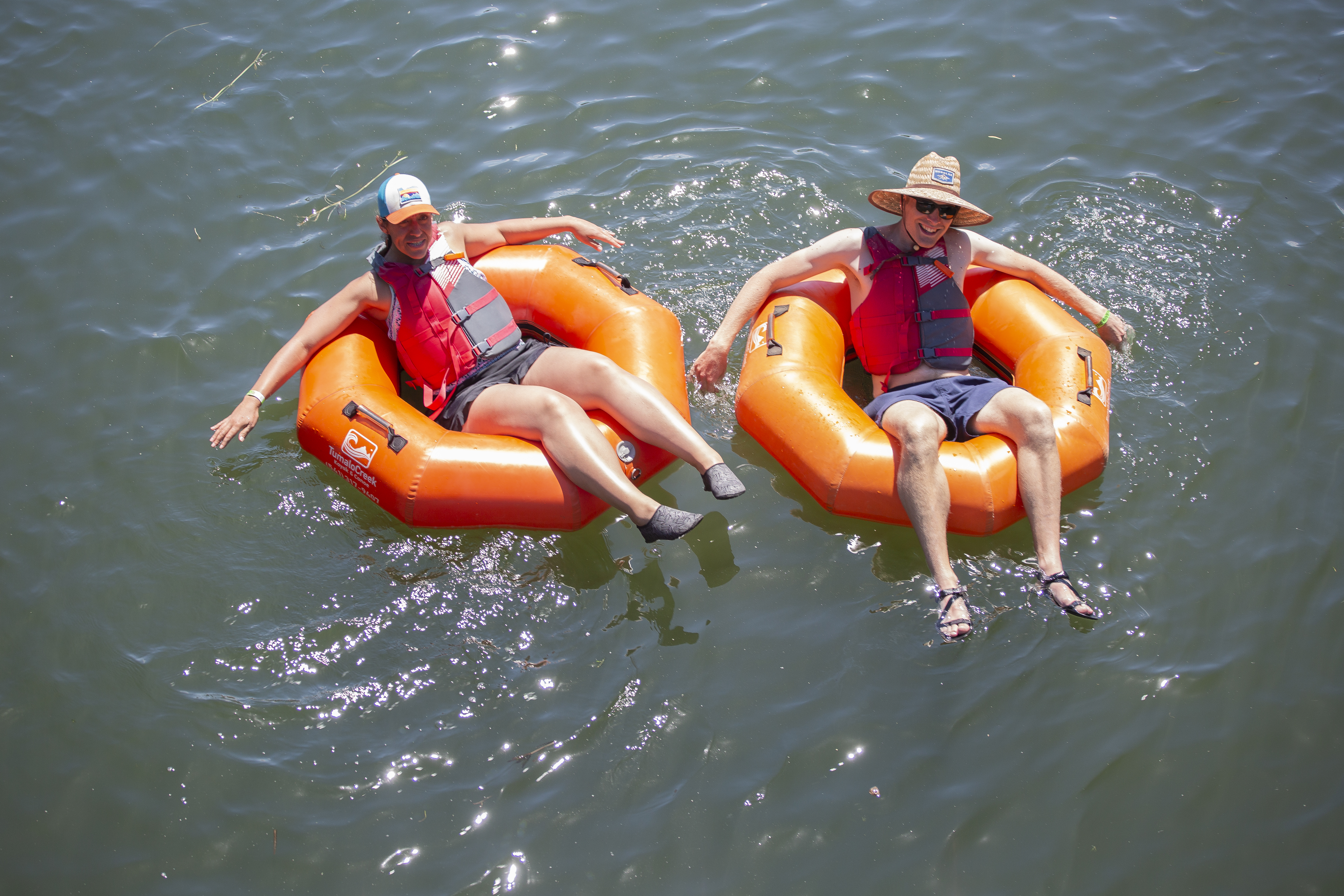 Summer 2022 continued the return to pre-pandemic behavior among river users. A 2022 river recreation summary includes details.
BPRD trail counter data concluded that 226,583 river users passed through the Bend Whitewater Park. While still a big number, this is a 15% decrease from 2021. While river floating continues to be a very popular summer activity, it is strongly correlated to weather conditions, and June 2022 was unseasonably cool and resulted in a nearly 60% decrease from the prior year's June total.
The most popular day to float was Saturday, July 16, when 7,561 floaters passed the counter.
The Ride the River shuttle service carried 59,396 passengers during 80 days of operation, with an average of 743 passengers per day. According to Cascade East Transit (CET) calculations, every two Ride the River passengers would have otherwise shared one personal vehicle to float the Deschutes, then Ride the River helped keep 29,698 vehicles off the roads and out of Bend neighborhoods, thereby reducing traffic congestion and parking demand near the river.
Tumalo Creek Kayak & Canoe provided rental services at Park & Float and at Riverbend Park. There were 1,178 paddleboards and kayak rentals at Riverbend Park and 27,647 river tube rentals at Park & Float. That is a 16% increase compared to 2021. In addition, there were 638 complementary life jackets provided to non-renters, increasing safety among all river users.
The district also introduced enhanced communications support this season, with a new "how to float the river" video, and safety messages to discourage alcohol use, tethering together and bridge jumping.
Thank you to community members who enjoyed the river responsibly and safely. Learn more about bendparksandrec.org/float.