BPRD receives grant to further develop river access improvements
April 13, 2023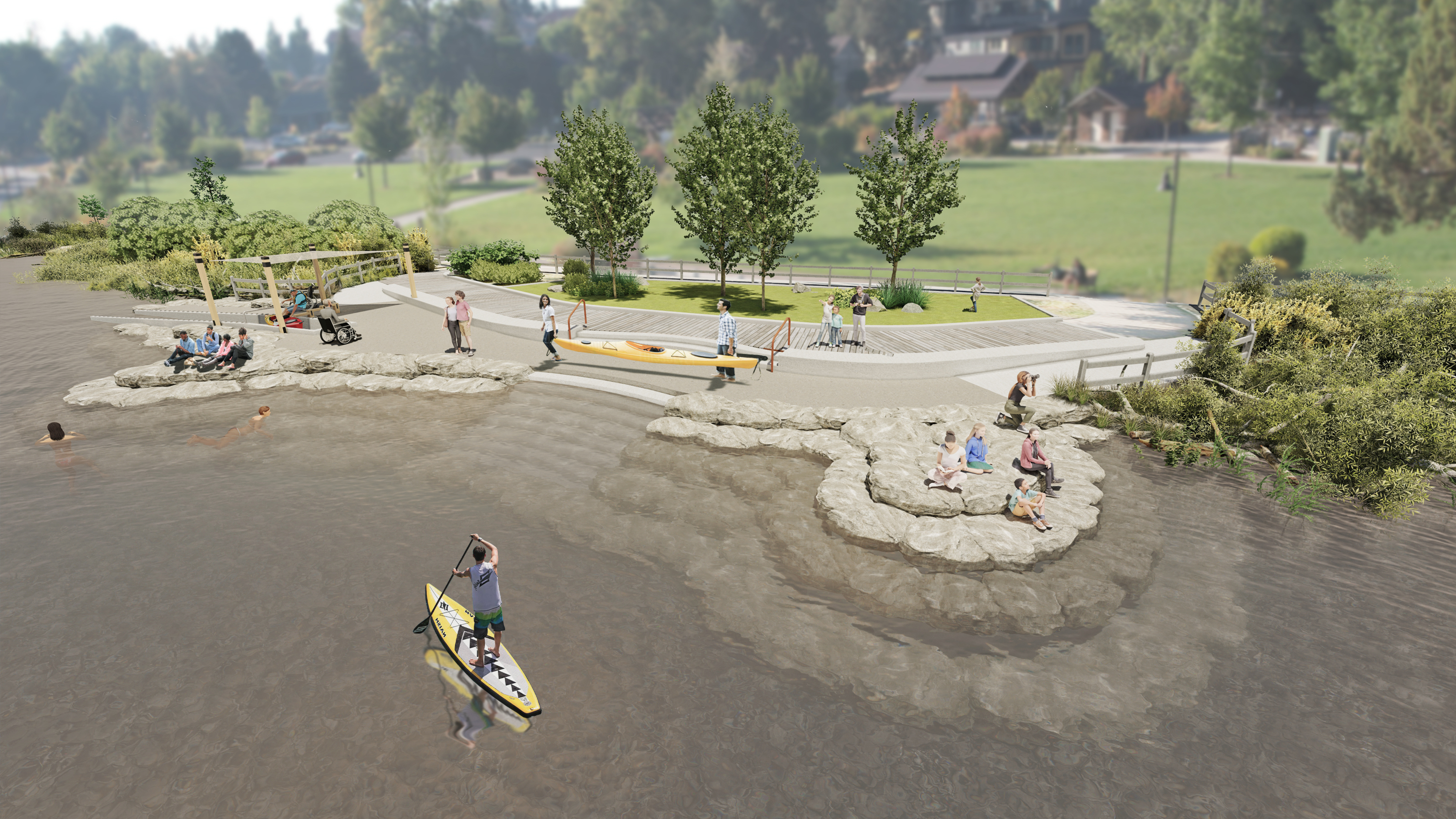 The Bend Park and Recreation District has been awarded $100,000 for its project to improve river access at three of its parks: McKay, Miller's Landing and Columbia. The grant funds will contribute to development of preferred concepts, permit submission and design development.
The grant was awarded by the new Visit Central Oregon Future Fund. The grant program received more than $4 million dollars in application requests. Less than 25 percent of all applications were funded.
In 2019, BPRD embarked on a two-year planning process to best manage the increased recreational river use and improve the experience for all users at riverfront parks, and protect the surrounding river bank and habitat. The 2021 Deschutes River Access & Habitat Restoration Plan identified 28 projects for implementation over an approximate 10-year period.
Three individual projects from the river plan have been combined into a single, larger project: the McKay, Miller's Landing and Columbia Park's River Access Project (MMC), which include river access points to manage the increased recreational river use, repair habitat degradation, and improve the experience for all users.
"This successful grant award would not have been possible without the support of our partners," said BPRD Park Planner Rachel Colton. "BPRD is grateful for the hours the community has invested to inform the design of this project, and for the organizations that provided letters of support for this project. These organizations include Oregon Adaptive Sports, Central Oregon Coalition for Access, Upper Deschutes Watershed Council, Visit Bend, William Smith Properties and Bend Paddle Trail Alliance."
Results of recent public input was shared with the BPRD board of directors and direction was provided to staff to continue with design process. Additional planning and design will be completed in addition to securing grant funding and establishing timelines that may take years.