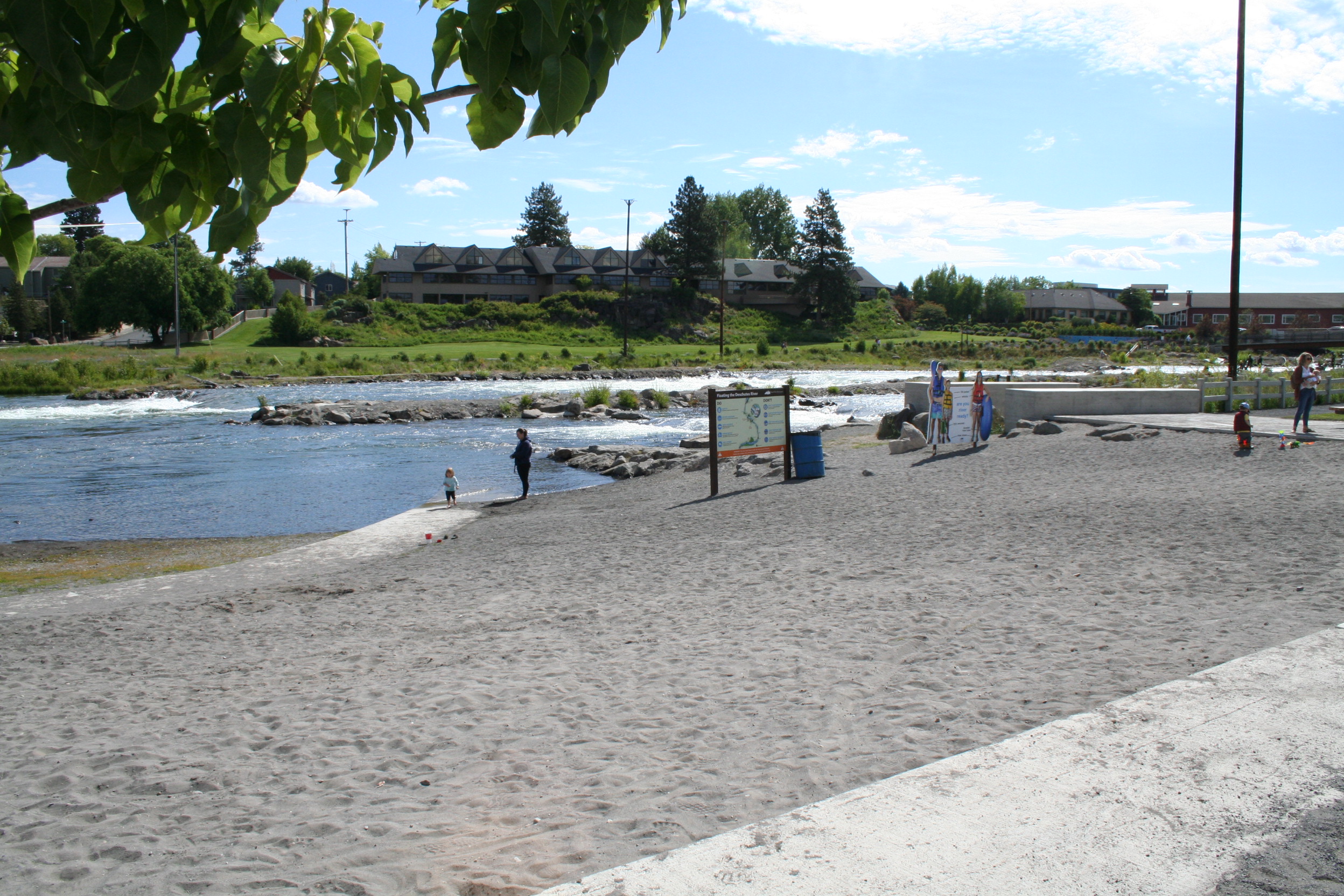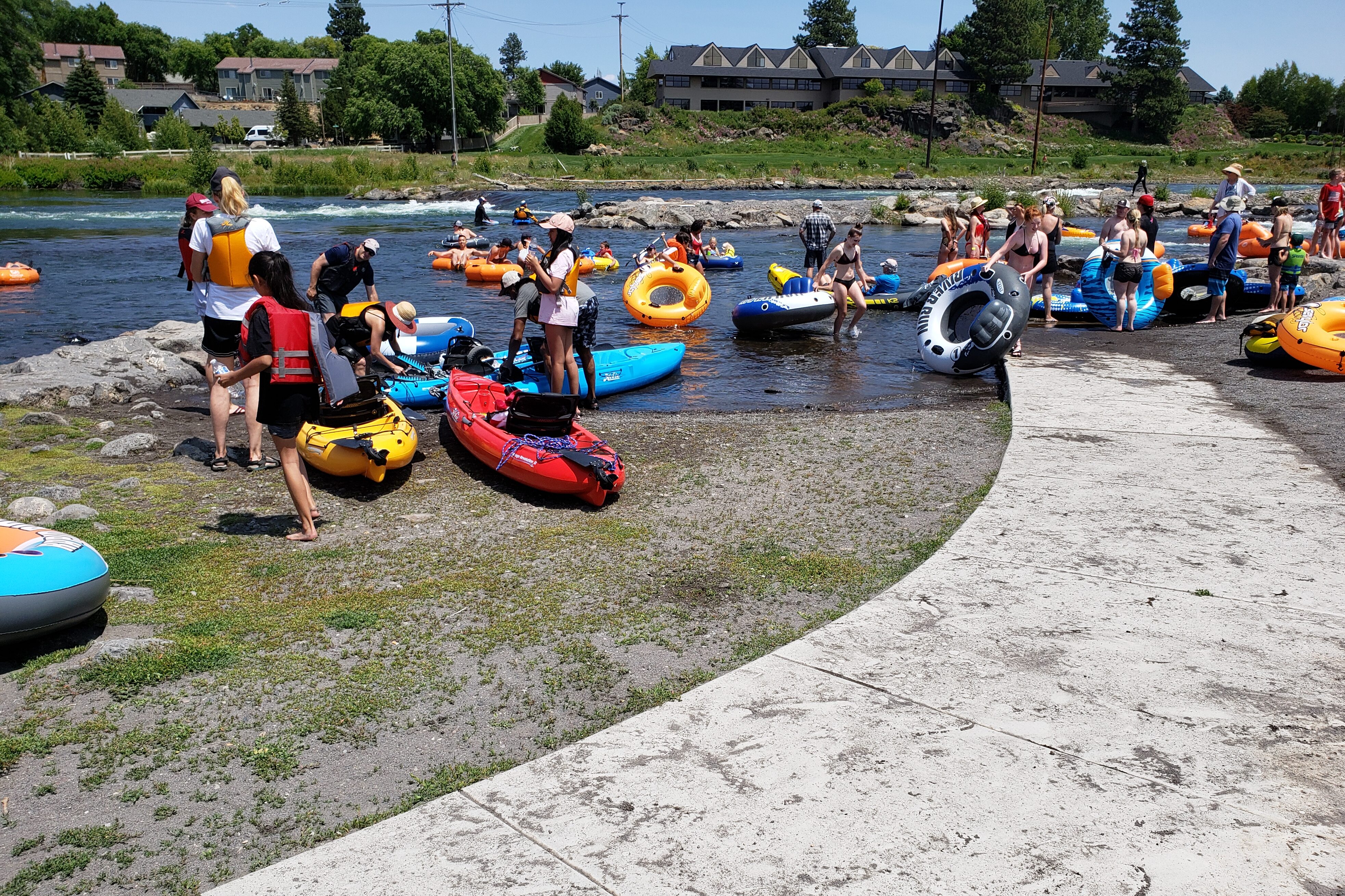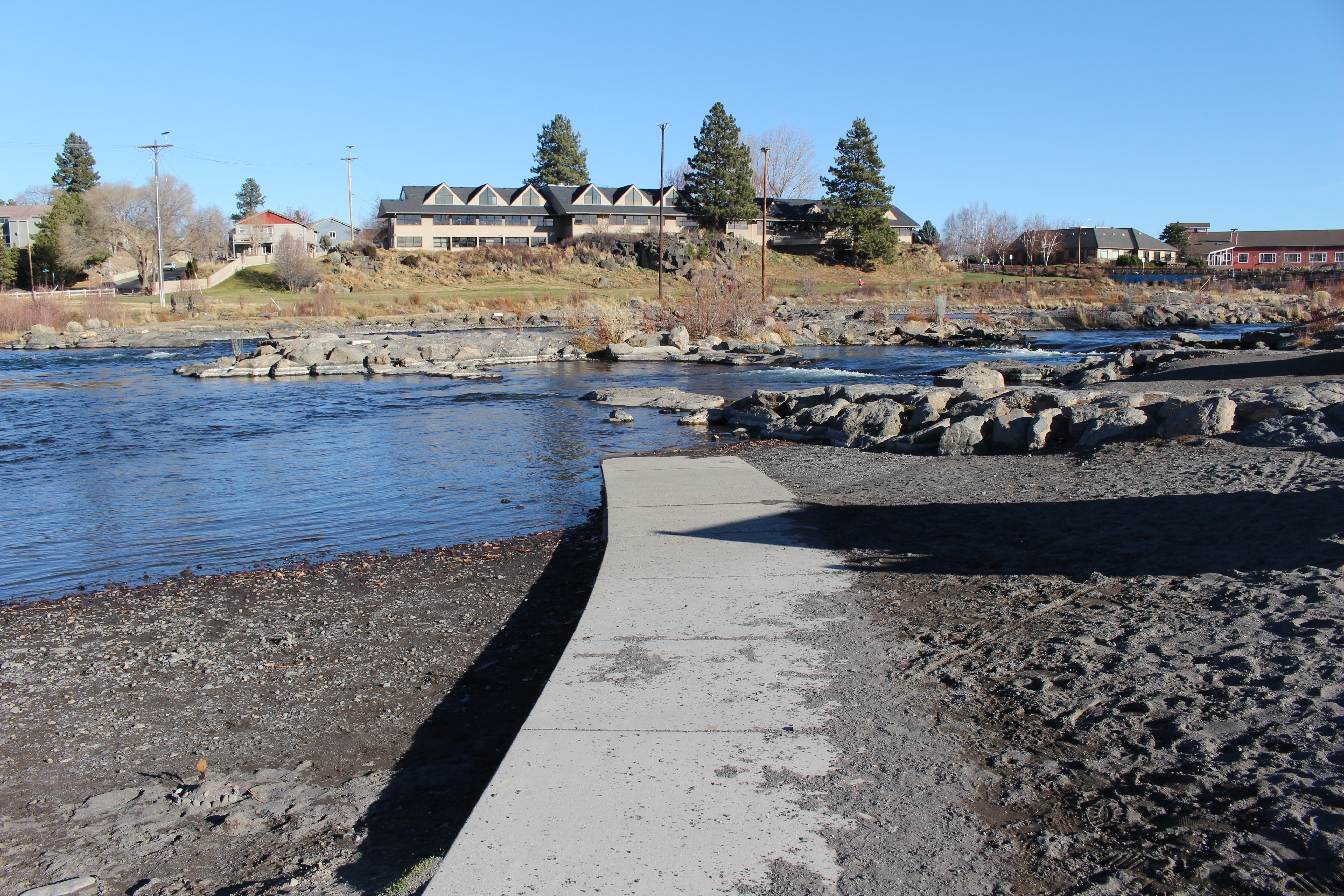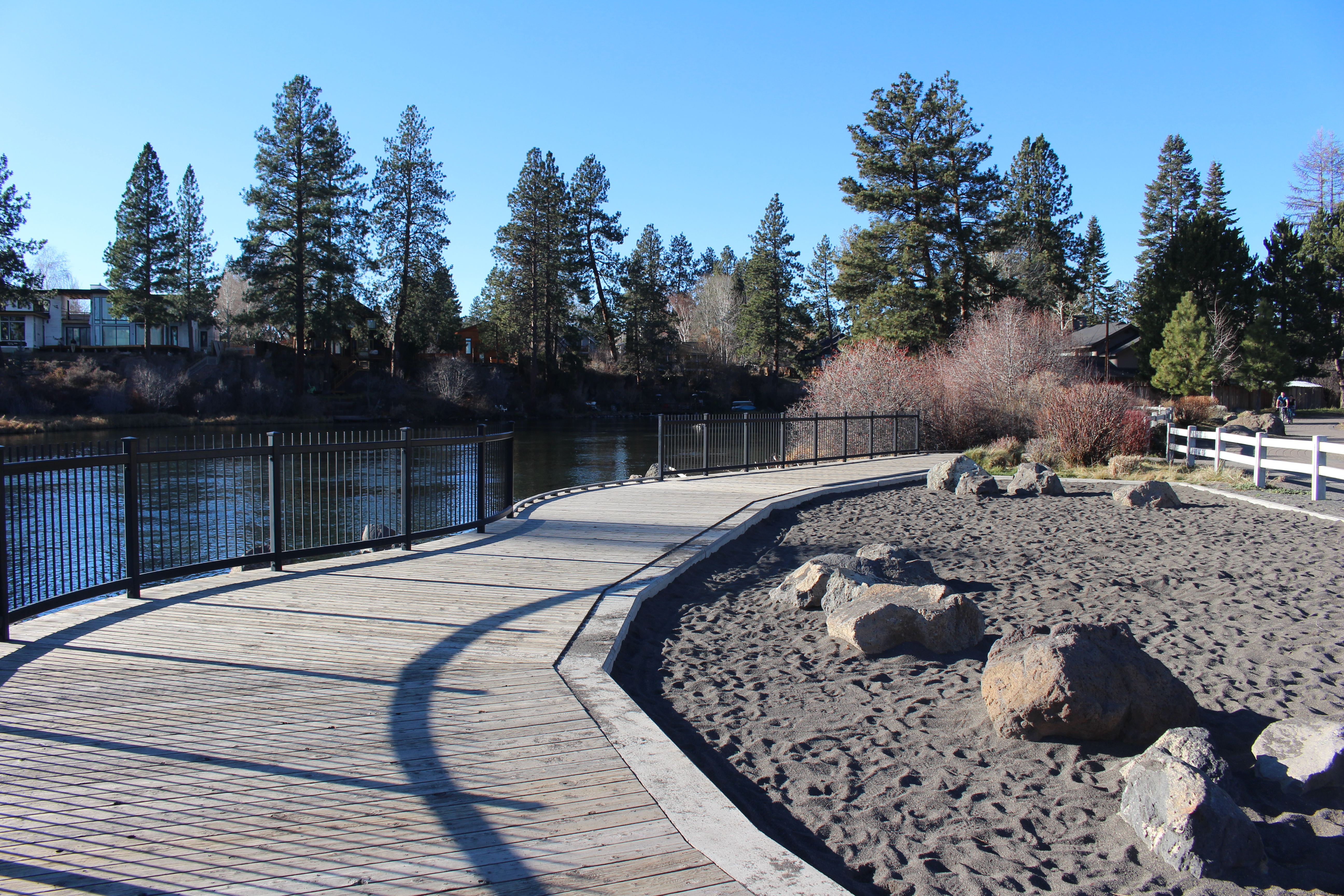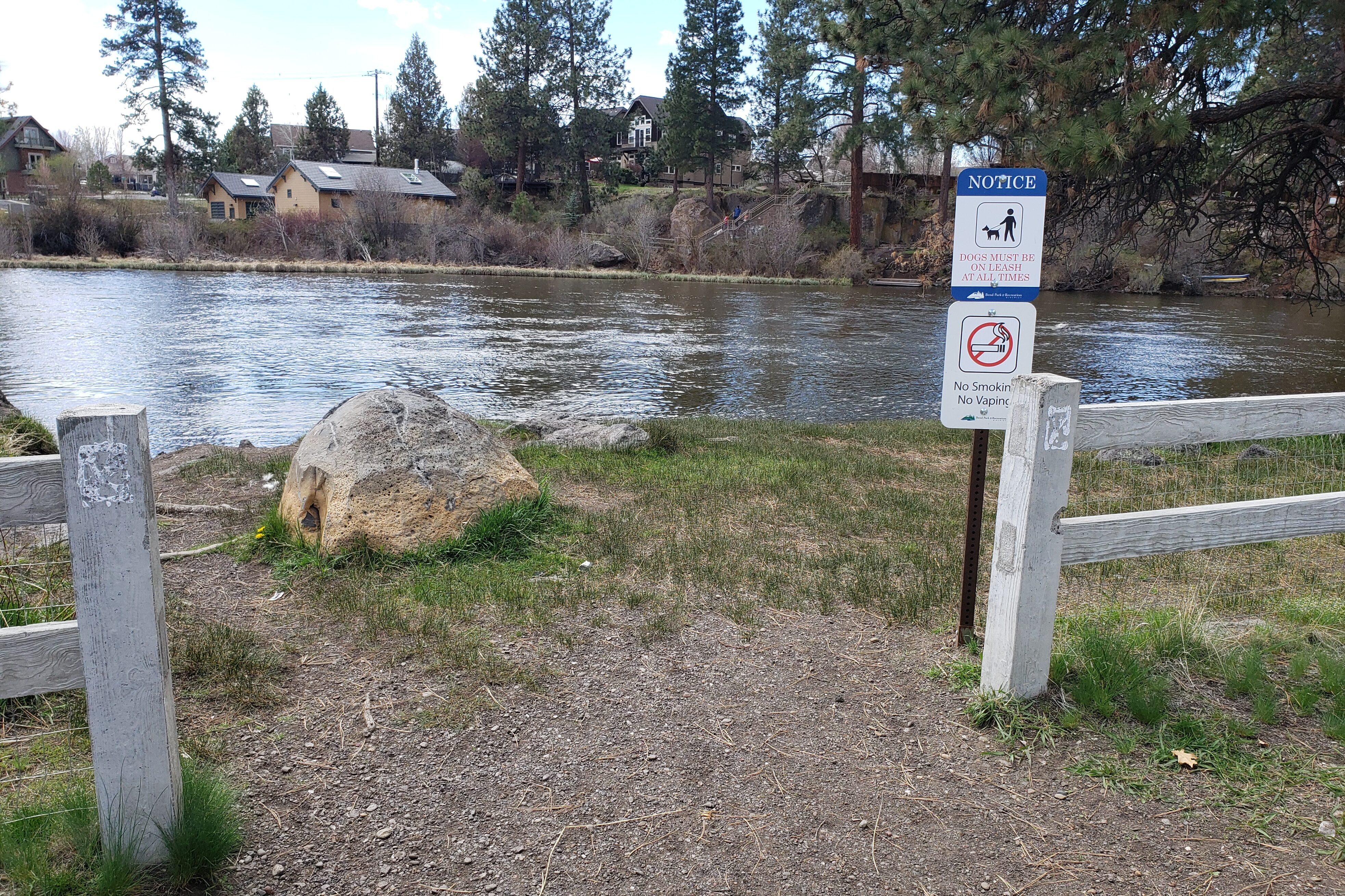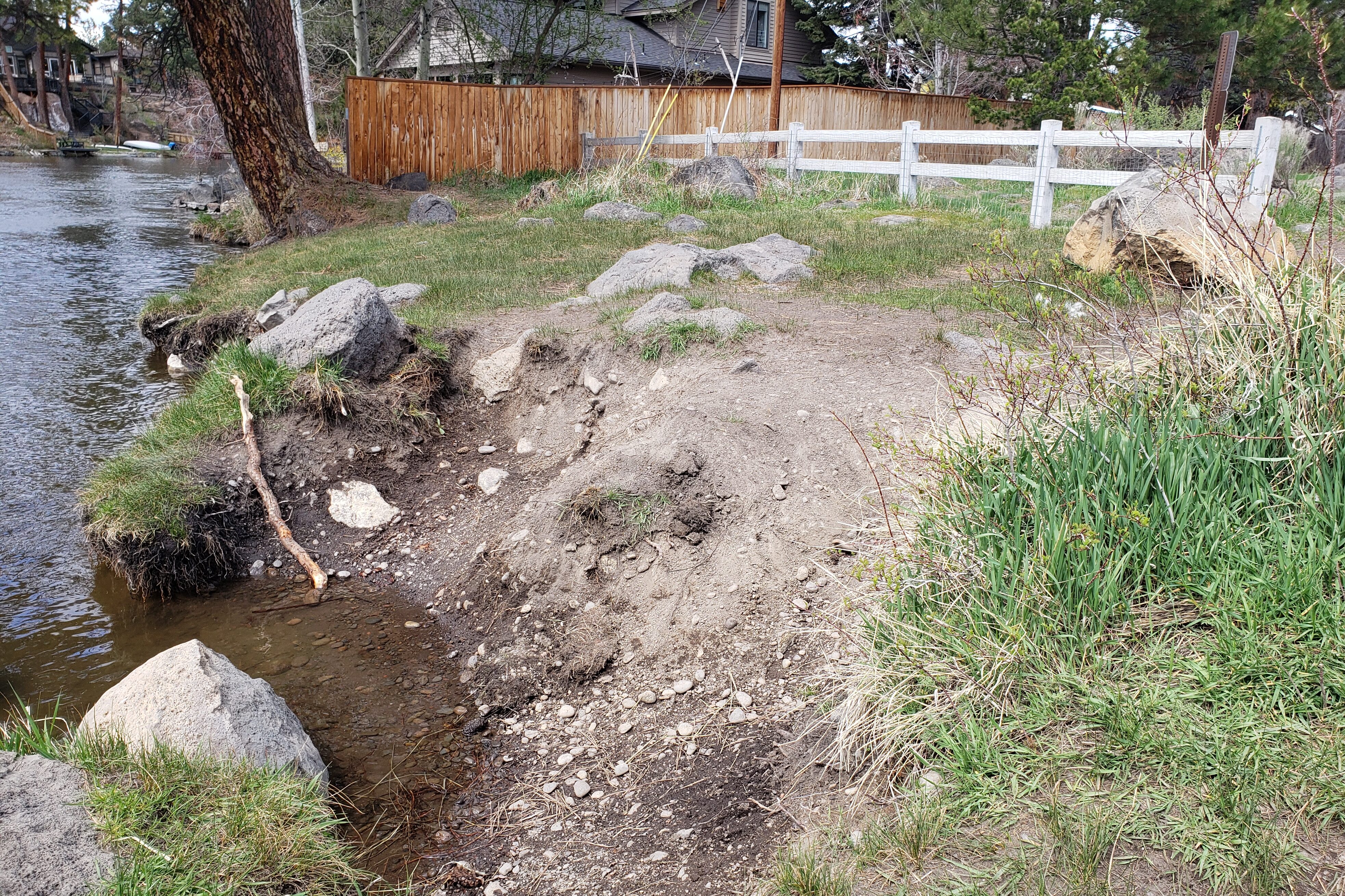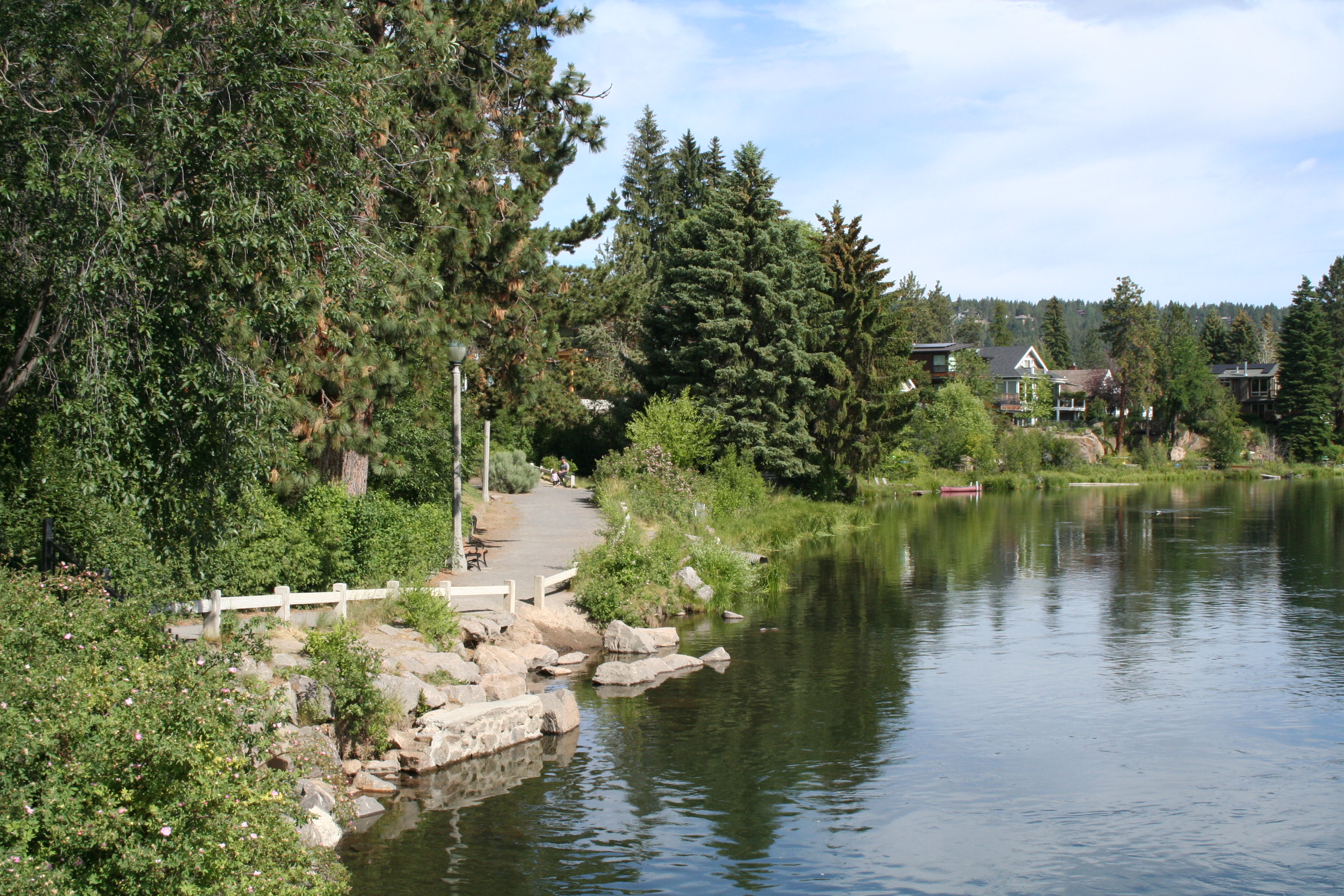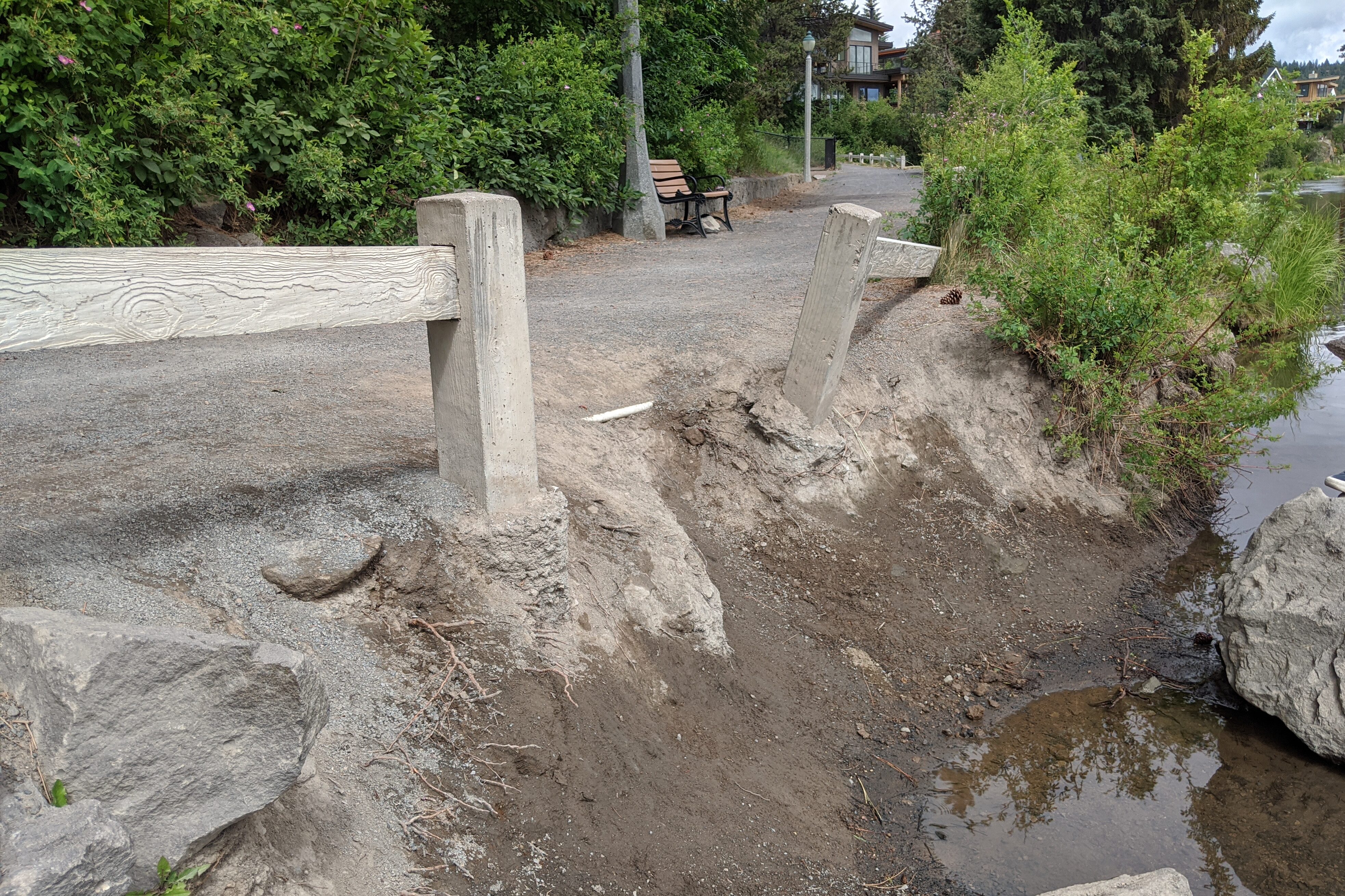 {"autoplay":"true","autoplay_speed":"3000","speed":"300","arrows":"true","dots":"true","rtl":"false"}
55 Northwest Riverside Boulevard, Bend, OR, USA
Project Phase
PLANNING
DESIGN
PERMITTING
CONSTRUCTION
Project Overview
To better manage increased recreational river use, improve the experience for all users, and to better facilitate sustainable use of our river resource, BPRD initiated the 2021 Deschutes River Access and Habitat Restoration Plan.  The plan identified 28 projects to be completed over approximately 10 years to improve and consolidate existing access points with habitat restoration. Three initial projects were identified for McKay Park, Miller's Landing Park, and Columbia Park (project numbers 20, 21, and 22 in the plan).
The three parks — McKay, Miller's Landing, and Columbia — host some of the few calm water sections in downtown Bend, making them ideal locations for various activities. By enhancing access at these sites, we hope to meet community needs for a combination of activities like launching watercraft, wading, swimming, and riverside leisure. These needs were identified as a "high priority" in the 2018 Comprehensive Plan.
Staff has already accomplished the initial phase of work, which encompassed site surveys, data collection, and the creation of initial concept drawings. We received substantial community and stakeholder input, including 522 completed surveys, 1,268 individual written comments, 18 emails, 50 comments from the district's social media platforms, and approximately 40 attendees at the in-person open houses on February 1, 2023.
At the Board of Director's meeting on March 21, the board directed staff to further develop preferred conceptual designs at all four access locations. Informed by the board's guidance, the comprehensive community feedback, and the unique characteristics of each location, the design team has crafted a for each river access point at McKay, Miller's Landing, and Columbia Parks.
Funding Partners:
Partial funding for Phase One of this project is provided by the Oregon State Marine Board Waterway Access Grant Program, which invests 10-foot and longer nonmotorized boat permit fees for boating facility improvements.
Partial funding for Phase Two of this project is provided by the Bend Metropolitan Planning Organization (MPO). The MPO works cooperatively with local governments to set priorities for transportation needs. MPOs are charged with maintaining and conducting a "continuing, cooperative, and comprehensive" regional transportation planning and project programming process for the MPO area.
Partial funding for Phase Three of this project is being provided by the Central Oregon Future Fund, a newly established annual grant program managed by Visit Central Oregon. The purpose of this program is to reinvest Transient Room Tax dollars generated from overnight visitors back into the region to create positive revitalization for visitors and residents alike.
McKay Park, Miller's Landing Park, and Columbia Park
$933,300
Property Tax, Grant Funding, and SDC Reimbursements
Phase 1: 2022/23, Phase 2: Fall 2023, Phase 3: Spring 2024
Contact Information
For more information on the McKay, Miller's Landing and Columbia Parks (MMC) River Access Project, please contact
Ian Isaacson
Landscape Architect
Tel: (541) 706-6154
Email: Ian@bendparksandrec.org
March 2022: Initial survey work for data collection
January February 2023: Board Presentation; Story Map and Survey in English or Spanish opens
February 1st: Open House outreach events, District Office Community Room, 10:00 AM or 5:00 PM.
February 8th: Survey closes
March 21st: Board Presentation
August 31st: Updated preferred concept designs in ENGLISH and SPANISH and the StoryMap
September 5th: Board Presentation