BPRD seeks input on river project concept designs
January 18, 2023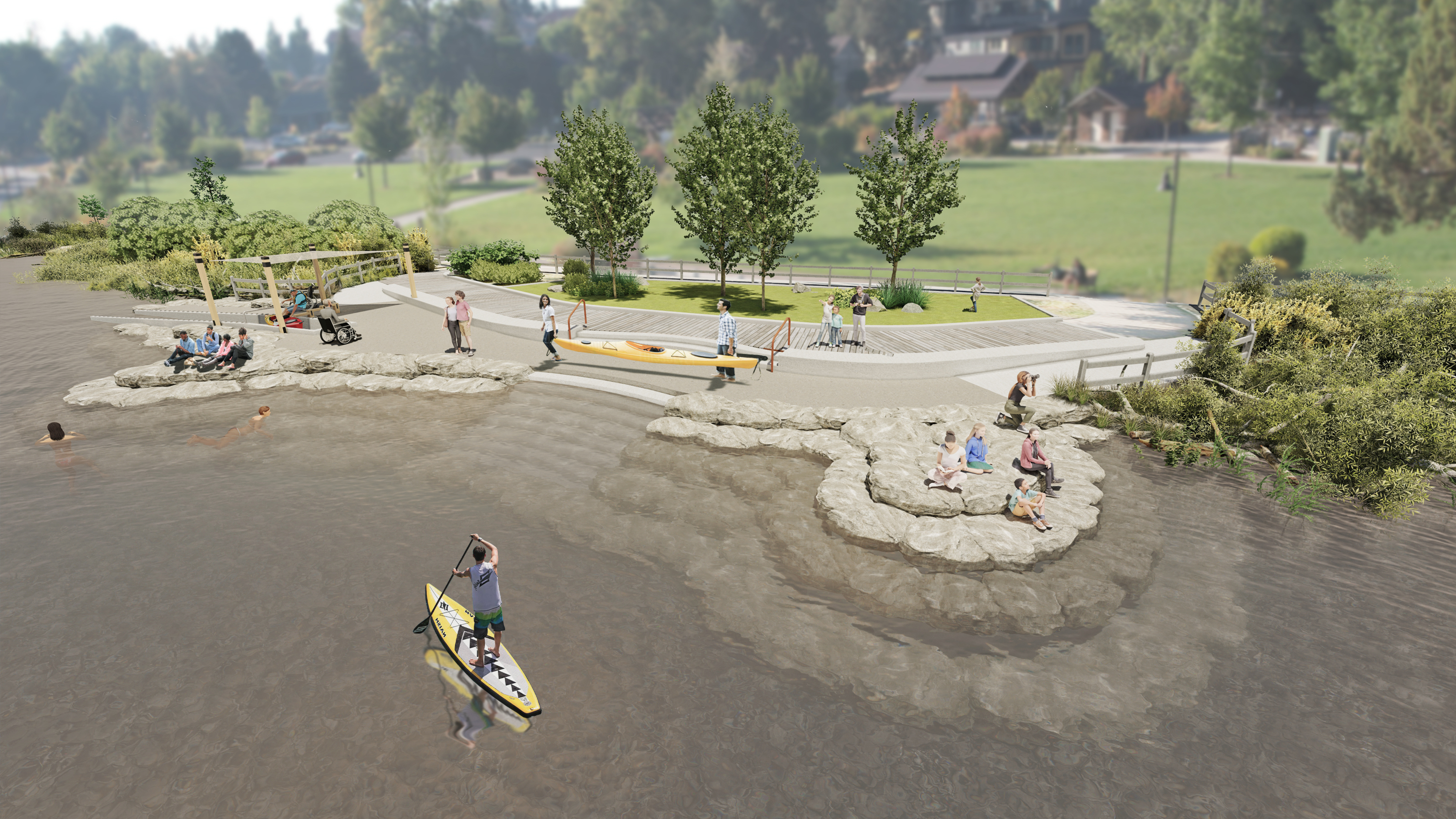 The Bend Park and Recreation District (BPRD) owns and manages eight miles of Bend's riverfront property and is asking for input on design concepts to improve access at three of its parks: McKay, Miller's Landing and Columbia parks.
In 2020, BPRD embarked on a two-year planning process to best manage the increased recreational river use and improve the experience for all users at these parks and protect the surrounding river bank and habitat. The Deschutes River Access & Habitat Restoration Plan identified 28 projects for approximately a 10-year period.
Three individual projects from the river plan (projects #20, #21 and #22), have been combined into a single, larger project: the McKay, Miller's Landing and Columbia Park's River Access Project (MMC), which include four river access points, to manage the increased recreational river use and improve the experience for all users.
Community input about these initial design concepts is being collected via:
The first public input session is Wednesday, Feb. 1 from 10 a.m. to noon or from 5 to 7 p.m. at the BPRD Community Room, 799 SW Columbia St. in Bend. Spanish language interpretation services will be provided.
Two initial concepts are provided for each river access location and are intended to present the widest range of possible solutions. Timing and funding sources are yet to be determined and are likely years from being realized, according to Ian Isaacson, BPRD landscape architect and project manager.
"BPRD's 2018 Comprehensive Plan identifies 'areas to access the river' as a high community need, and improved access at these three parks for a site-specific appropriate combination of water craft launching, wading, swimming and hanging out by the river would go a long way in addressing that need," said Isaacson.
BPRD has completed the initial phase of work, which included site surveys, data collection and development of initial concept drawings. The initial concepts were developed based on data collected at each location, the opportunities and constraints of each site, BPRD planning documents, and from recommendations by the team of external consultants.
At the Jan. 17 BPRD board of directors meeting, additional funding was approved to further refine the concept designs with public input being gathered now. Partial funding for phase one of this project was provided by the Oregon State Marine Board Waterway Access Grant Program, investing 10-foot and longer nonmotorized boat permit fees paid by nonmotorized boaters for boating facility improvements.
The public input will assist the project team in the development of a preferred concept design for each location this summer.
To learn more about the project, visit https://www.bendparksandrec.org/project/mmc/.