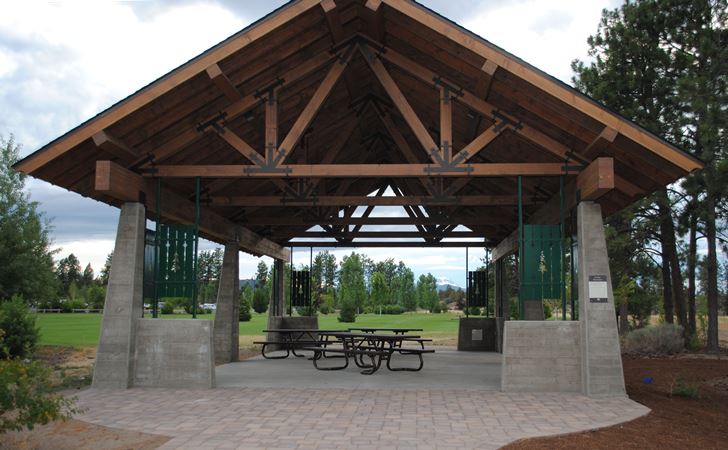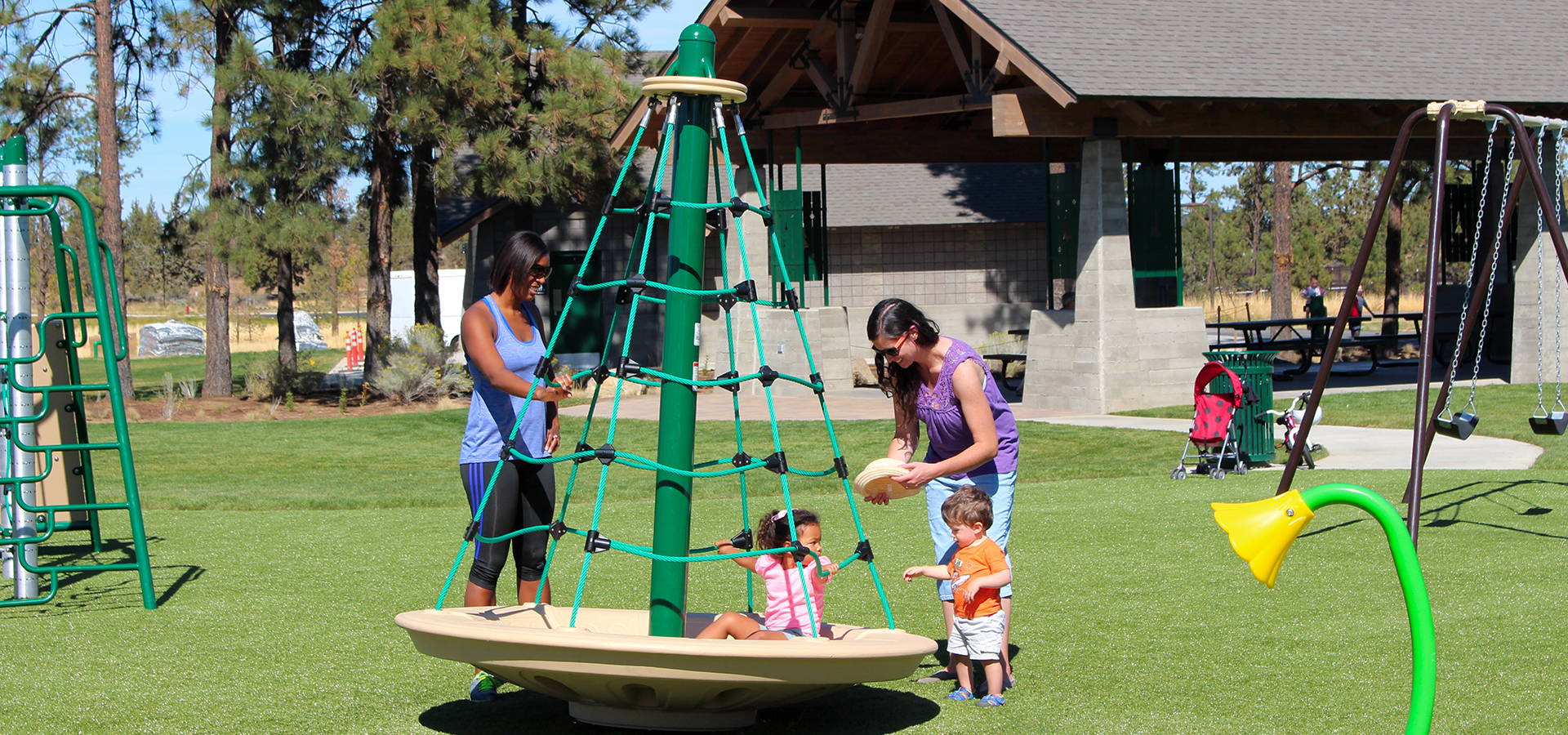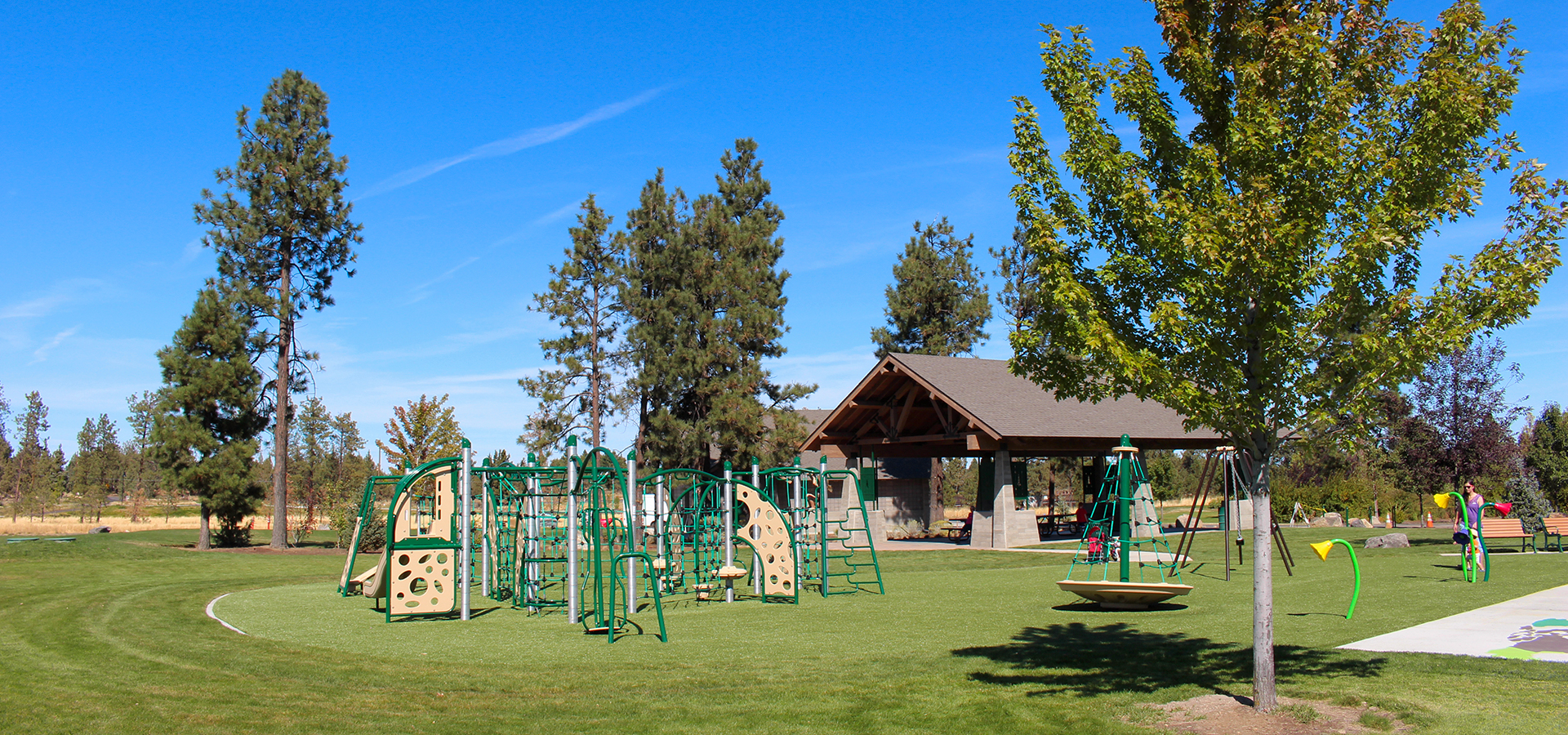 {"autoplay":"true","autoplay_speed":"3000","speed":"300","arrows":"true","dots":"true","rtl":"false"}
Pine Nursery Park is a great place to gather for team celebrations, company picnics and birthday parties with beautiful mountain views. Please note: Picnic shelter will not be available when sports tournaments and events are taking place in the park.
3 moveable rectangle picnic tables
Electrical outlet at shelter
Inflatable permitted seasonally with a paid reservation and a certificate of insurance that meets our Basic Insurance Requirements
Field rentals may be available at additional cost
Open lawn areas and trails
Pond nearby
Restrooms
Lighted shelter
5 am to 10 pm
100 people
Full payment must be made at the time of reservation. You can pay in-person or over the phone.
| Type of Rental | Groups of 0 - 30 | Groups of 31 - 60 | Groups of 61 - 100 |
| --- | --- | --- | --- |
| Private & Non-Profit ID | $75.00 | $100.00 | $150.00 |
| Private & Non-Profit OD | $90.00 | $120.00 | $180.00 |
| Commercial* ID | $100.00 | $150.00 | $250.00 |
| Commercial* OD | $120.00 | $180.00 | $300.00 |
ID = In-District Resident Fee • OD = Out-of-District Fee. Learn more about the district boundary and out-of-district fees policy.
Groups over 100 are encouraged to rent a sports field.
*Insurance is required for all commercial rentals.
3750 NE Purcell Blvd, Bend, OR, United States (Directions)
Large parking lot
Contact Information
For more information, please contact
Rentals & Events
Tel: (541) 706-6149
There are no available downloads for this project
Reserving a Picnic Shelter or Uncovered Picnic Area
Picnic shelters are the ideal space for small outdoor gatherings like family or company picnics. These rentals are for exclusive use of the shelter; to guarantee use, a reservation must be made. All rentable picnic shelters and picnic areas include tables and either permanent or portable restrooms. While the surrounding park and amenities are available to use, these spaces must be shared with the general public. Picnic shelter reservations are available year-round, seven days a week. Reservations can be made up to 3 months in advance.
Small groups, under 30 people, may use any park on a first-come, first-served basis. Planned events with more than 30 people must reserve a picnic shelter. Groups over 100 people are encouraged to rent a sports field. A shelter or designated picnic area may not be reserved for consecutive and/or recurring use (such as every Monday/Wednesday/Friday).
Shelters are offered as-is, rain-or-shine. Renters are required to leave the facility in good condition or pay the cost of cleaning and repairs. The renter is responsible for collecting and removing all garbage generated by the event. Please bring extra garbage bags. All renters receive a reservation card prior to their reservation date. It is the responsibility of the renter to place the reservation card at the shelter as early as 7:00 am on the day of their reservation to alert the general public of their rental.
If you're interested in hosting an event for the public to attend, see the public event rentals page.
Are you a business wanting to use a park? Learn about businesses in parks guidelines.
Insurance
Insurance meeting the Basic Insurance Requirements will be required if the rental meets any of the following criteria:
Alcohol is served or sold (alcohol permit is also required)
Has a bounce house, inflatable, other large play equipment, or extra setup
Has more than 100 attendees
Bend Park and Recreation District deems it necessary
Insurance meeting the Commercial and Multi Day Insurance Requirements will be required if the rental meets any of the following criteria:
Commercial/business in nature
Occurs for multiple days
Bend Park and Recreation District deems it necessary
When required, a certificate of insurance is due no less than 30 days prior to the reservation or event.
Deposit
A damage/cleaning deposit must be paid for a shelter rental with 31 or more attendees. The deposit amount depends on the group size. Both deposit and rental fee must be paid to reserve the shelter. The deposit will be returned after the rental if left in good condition. Any garbage not contained in existing garbage cans must be removed from the premises. All decorations must be removed and discarded by the end of the reservation time.
Refunds/Cancellations
A refund of 90% of rental fee will be given if notified 15 days or more in advance. If notified 14 days or less before the reservation date, the district will keep 50% of the reservation fee and the remainder will be refunded. There will be no refund given for cancellations within 24 hours of the rental. Exceptions may be made in cases of inclement weather or emergencies. Rain is not considered inclement weather.
How to Reserve
PLEASE NOTE: Requests are NOT confirmed reservations. You will be contacted after making your request. Reservations are ONLY considered confirmed when a deposit or fee is paid.
To rent a picnic shelter, complete the picnic shelter request form. Please allow at least two business days for BPRD to review the request form. Once the request form has been reviewed, BPRD will contact the primary patron listed with further information and next steps for booking. All request forms are responded to in the order they are received.
If you don't know exactly which park or date you'd like, contact Facility Rentals staff below to get started.
Questions? Contact:
For more information, please contact
Rentals & Events
Tel: (541) 706-6149
Field Information
The pickleball courts are open year-round. Sports fields are available March 1 through November 1 depending on weather and conditions.
16-Court Pickleball Complex
The Pickleball court complex features 16 regulation courts with nets. This complex has open play and reserved play hours. See the Pickleball page for more program information and schedules.
4 Softball Fields
Pine Nursery features 4 softball fields for youth and adult use. These unlit fields feature metal stands for spectators and covered dugouts, with a field house at the complex. The fields have 40' and 50'pitching distances; 60', 65', 70' and 80' base distances; and portable outfield fences with a 300' maximum distance.
4+ Multi-Purpose Fields
These unlit fields are used for lacrosse, rugby, soccer, football and other field sports. These large fields have plenty of spectator space and some metal stands for viewing.During the fall, soccer goals are available for field use and removed for softball field use. 
Tournaments and Schedules
Check the calendar for upcoming tournaments and schedules.
Want to host an event here?
Portions of this park are available for sports field rentals for practices and games from April 1 through October 31. All organized sport program use of Bend Park & Recreation District athletic fields requires a reservation and permit. Organized sport program use is defined as any time a group of individuals is practicing, playing contests, conducting drills, camps or other programmed activities under the coordination, direction and supervision of an individual or organization. The reservation process provides a user or organization the exclusive use of a field. Permits are enforced by Bend Park and Recreation District staff. Learn more about sports field rentals.
Other Available Fields:
Looking for other fields? See all rentable sports fields.
For additional information or questions, contact: