Summary of Dec. 20 board of directors meeting
December 21, 2022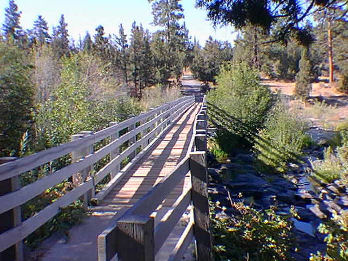 The BPRD board of directors closed out the calendar year with the final board meeting on Dec. 20. A recording is available.
The board took important actions to fill crucial positions on the board of directors and the budget committee. Due to resignations by Ariel Méndez and Jason Kropf, there are two board positions to be filled by appointment. The appointed board members will complete the terms of service that expire on June 30, 2023 (with election in May 2023). The remaining board members scored 21 applications received and selected seven finalists.
Finalists are:
Donna Owens
Jodie Barram
Betsy Tucker
Elizabeth Hughes Weide
Robin Vora
Steve Jorgensen
Daniel Galanaugh
Finalists will be invited to attend the Jan. 3 board meeting and briefly present to the board members before final decisions are made, likely at the same board meeting.
"As a community member, to see a call for public service be answered with such enthusiasm by high-quality candidates is inspiring and humbling," said Deb Schoen, chair of the board of directors.  "Applications were submitted by those who have advocated for parks, trails and open spaces in careers and other experiences. We also received interest from those who have already committed to public service and ran for elected office previously. I extend appreciation and thanks to all applicants."
The budget committee has three positions open and received 8 applications. The remaining board members will appoint new members at the Jan. 3 meeting.
In other business, the board approved a contract amendment for a Sawyer Park improvement project. Staff recommended and the board agreed to enter into a contract with Green Works to complete the design, archeological investigations and permitting of the Sawyer Park project.
The board also approved legislative and advocacy procedures. Resolution 2022-09 provides clear direction to BPRD staff and board of directors with regard to monitoring and acting upon bills during state and federal legislative sessions. The resolution is on page 21 of the meeting agenda packet.
In work session, the board discussed out of district registration processes and timing. BPRD currently charges an additional 20% fee to out-of-district residents for most recreation programs and rentals. This additional fee is intended to ensure out-of-district residents pay their fair share for services while limiting subsidy from in-district residents. Daily fees at facilities and school district partner programs are exempt from the surcharge. Prior to 2012, in-district residents were given earlier access to registration before out-of-district patrons. Board members discussed the situation and expressed interest in continuing with the current practices for now and returning if something warrants further consideration.
The next board meeting is Jan. 3.