Bend Park and Recreation District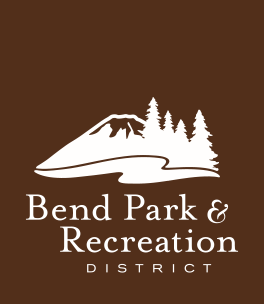 Playbook

Calendar

News

Jobs

Volunteer

Summary of May 2 board of directors meeting

May 4, 2023

At the May 2 BPRD board of directors meeting, the rates for system development charges were set for the next fiscal year and a fiscal management policy was adopted. A video recording is available.

To begin the meeting, Board Chair Deb Schoen made remarks to honor the memory of Ben Murphy who died following an accident at the Bend Whitewater Park on April 30, 2022, a year ago last week.

System Development Charges

System development charges — or SDCs — are fees assessed to new residential construction and help growth pay for impact on infrastructure systems including transportation, utilities and parks and trails. The district's annual SDC fee schedule adjustment becomes effective on July 1 of each year, corresponding with the district's budget cycle.

The adjustments are proportionately indexed to:

the Engineers News Record (ENR) US 20–City Average Construction Cost Index; and
Bend land values as determined by changes in Real Market Value (RMV) as reported by the Deschutes County Assessor's Office

The 2023-24 SDC fee adjustment is based on the proportional rates of change in the two cost factors between December 2021 and December 2022. The indices call for a total fee adjustment increase of 11.44% for fiscal year 2023-24. This reflects an increase in Bend land values (31.15%) combined with an increase in the ENR 20-city construction cost index (5.55%).

Staff shared that inflationary-adjusted fees help the district's SDC revenues adjust to the rising costs of acquiring and developing parks, trails and recreation facilities. However, there is a time lag between the dates of the indices used and the date the new fees are effective, so in a time of significant cost inflation as we are currently seeing, the annual fee adjustment cannot keep pace. BPRD regularly pays market rate for land and construction.

Fiscal Responsibility

BPRD maintains financial reserves for unforeseen circumstances and follows industry best practices for fiscal responsibility. As such, staff conducts periodic research and analysis of best practices provided by Government Finance Officer Association (GFOA).  Staff recommended and the board approved of updating a resolution establishing the fund balance and reserve policy that was most recently approved in 2014.

The new policy allows for the risk analysis to be done each budget year to determine the fund balance reserve needed for the annual minimum and any needed additional fund reserves.

Water

During the work session, Park Services staff shared information about the district's water management program, central control systems and how they support water conservation efforts. Of the district's 3,000 acres of land, only 195 acres are irrigated turf areas. The team uses smart controllers to make efficient use of water. BPRD also builds storm water retention areas in parks, selects plants and groups similar water needs together, and uses drought tolerant turf blends and plant variety when possible.

Food and Beverage

Finally, staff discussed plans to expand food and beverage service. The district currently operates simple food and beverage operations at recreation facilities including Juniper Swim & Fitness Center, Larkspur Community Center and The Pavilion. The district has also provided concession operations at athletic fields in the past through concessionaires. These operations have generally sold over-the-counter, pre-packaged items with the exception of some pre-prepared, warm-food options at The Pavilion.

The proposed budget for Fiscal Year 2023-24 includes funding to create a food and beverage division under the Recreation Department that includes the hiring of a full-time supervisor and equipment purchases and improvements. Staff indicated they will bring a more complete business plan to the board for review once it has been developed.

The board will meet next on May 23 for the annual budget review with the budget committee.