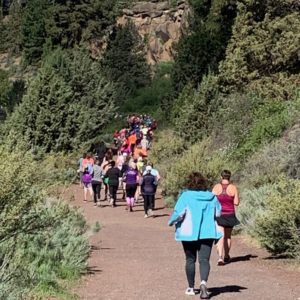 A Run/Walk/Bike Through is defined as any gathering or event staged off of BPRD property that needs to pass through any BPRD parks or trails.  (i.e. foot/walk/bike race events staged on private property)
Paid staged public events and shelter rentals take priority over a Run Through request.
Not all parks/trails are available or suitable for a run/walk/bike through.
Impact fee may be charged based on size, trail use and staging.